On this day in 2017 – South Africa complete 3-0 whitewash over Sri Lanka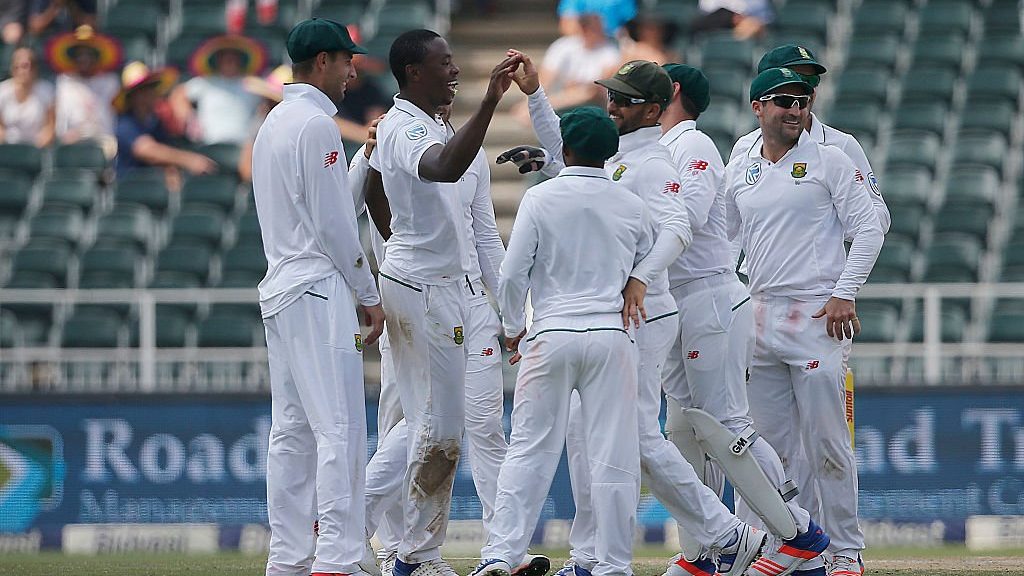 While touring SENA countries is still a strenuous affair for Asian teams, but when it comes to touring South Africa, it significantly becomes a toiling occurrence. Unlike England, Australia and New Zealand where movement and bounce can be the sole proponent of causing discomfort, South Africa aggregates everything.
Such was the story when Sri Lanka while touring to a three-match Test series in South Africa were whitewashed by skipper Faf Du Plessis's team. Prior to being the only Asian team to beat South Africa in their hostile conditions back in 2019, the earnestness of the South African wickets to host the Sri Lankans became a state of despair for the visitors.
At that time, there were some eventful affairs happening in South African cricket. Kagiso Rabada was the newly found gem whose fostering had taken shape in the form of an established seamer. The legendary Ab De Villiers was expected to discuss his presence in the longest format for South Africa and the likes of Steyn and Morne Morkel were tenaciously injured.
After winning the toss in the first Test at Port Elizabeth the South African openers produced a firm opening stand of 104 runs. But a fifer from Suranga Lakmal jolted their first innings to a score of 286. In response, there came another five-wicket haul by Vernon Philander which restricted Sri Lanka's score to an inferior total of 205.
South Africa complete a 3-0 Test series victory, beating Sri Lanka by an innings and 118 runs in Johannesburg #SAvSL pic.twitter.com/dvErSMFU1n

— ICC (@ICC) January 14, 2017
The South African batting order then piled up a flurry of impressive scores with Stephen Cook being the top scorer (117) taking their total past 400. Sri Lanka was then wrenched to a score of 281 allowing South Africa to win the game by 206 runs.
The second Test being played at The Newlands in Cape Town was a repeat storyline with an only twist where Sri Lankan's first and second innings score (110 and 224) started to become diminutive. Out of the twenty Sri Lankan wickets, Kagiso Rabada ferried a 10-wicket haul along with Philander aggregating seven wickets. South Africa won the second Test by a hefty margin of 282 runs.
Now although the series had exceedingly become a one-sided affair, the third Test in Johannesburg became the event of adding fuel into the fire. Twin hundreds from Hashim Amla (134) and JP Duminy (155) took South Africa to a match-winning total of 426 in the first innings.
The Sri Lankan team in response were completely gobsmacked as the opponents now only had enforced a follow-on on them but also dazzled them by taking their 16 wickets in a day's time. Both their innings (131 & 177 f/o) could only last for 88.1 overs of play.
While Sri Lanka perhaps had one of their wrathful tours, Dean Elgar, on the other hand, had a merry outing in the series by amassing a total of 308 runs. Elgar was also awarded the Player of the series.