On this day in 2010 – Muralitharan retires from the game with 800 Test wickets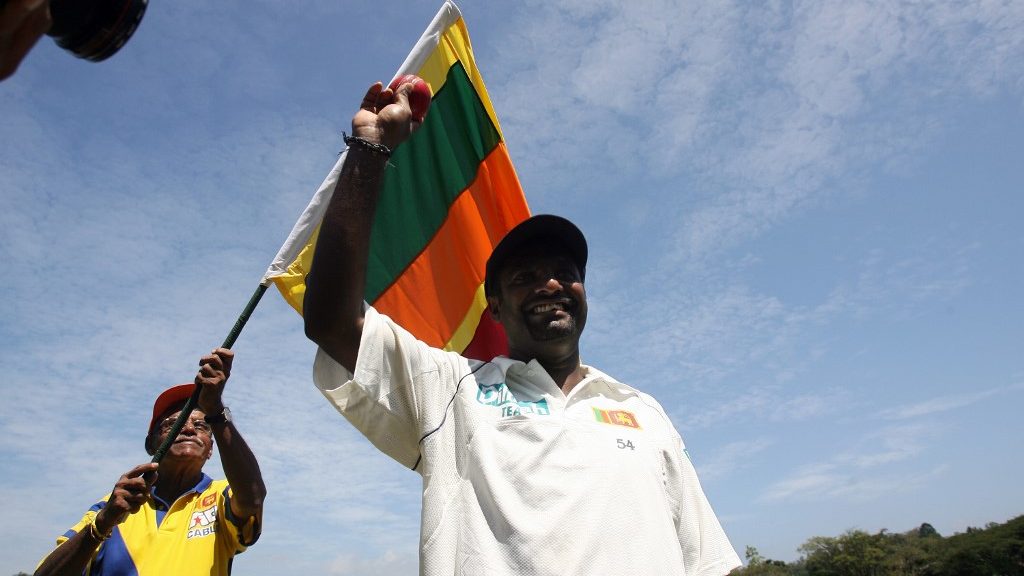 The 600 Test wickets club is still a prestigious milestone for bowlers around the world, and then there is a bowler, the greatest ever, who solely owns the 800 Test wickets club. 22 July 2010 is a day to remember in the history of cricket as legendary spinner Muttiah Muralitharan played his last Test and hung his boots only after clinching 800 Test wickets under his belt.
Muralitharan's last Test and the remarkable feat came against India and riding on his heroics, Lanka won the game by 10 wickets at their home. The moment couldn't have been better for the spin hero who got his ultimate glory at home ground. Talking about the match, Sri Lanka were in a commanding position and had the final laugh, but Muralitharan unlocking his magical figure of 800 Test wickets was the highlight of the day.
When Muralitharan entered his farewell game, he was short of eight wickets, and his counterpart Lasith Malinga didn't make his work easier. It was still in question that on the final day of the match whether the then 38-year-old would be able to pull of the historical feat. He took a classy fifer in the first innings and sent back big fishes like Sachin Tendulkar, MS Dhoni, and Yuvraj Singh, followed by Pragyan Ojha and Abhimanyu Mithun.
As the final day of the Test came, Muralitharan was still two short of 800 wickets, and this time Malinga had fifer in his pocket, who was eventually declared as the player of the match. Firstly, he sent back Harbhajan Singh, and then there was the last pair, Ishant Sharma and Pragyan Ojha on the crease. Muralitharan revealed later that he was quite frightened that day and what if his story ended on 799, just an inch short of the magic?
However, the great thing was meant to happen, and how could the greatest bowler had been denied that? Pragyan Ojha was on the crease, and he nicked the flighted delivery to Mahela Jayawardene's hand, who grabbed the 77th catch of Muralitharan's delivery, and the atmosphere just exploded. The greatest spinner ever got his share of achievement, and it was there for all to see.
His teammates hoisted him on their shoulders while his mother and wife jumped in the excitement in the stands. The celebration just didn't seem to stop, and why would it as it was and still is the greatest feat by a bowler in Tests.