On this day in 2005: Shane Warne becomes the first to take 600 Test wickets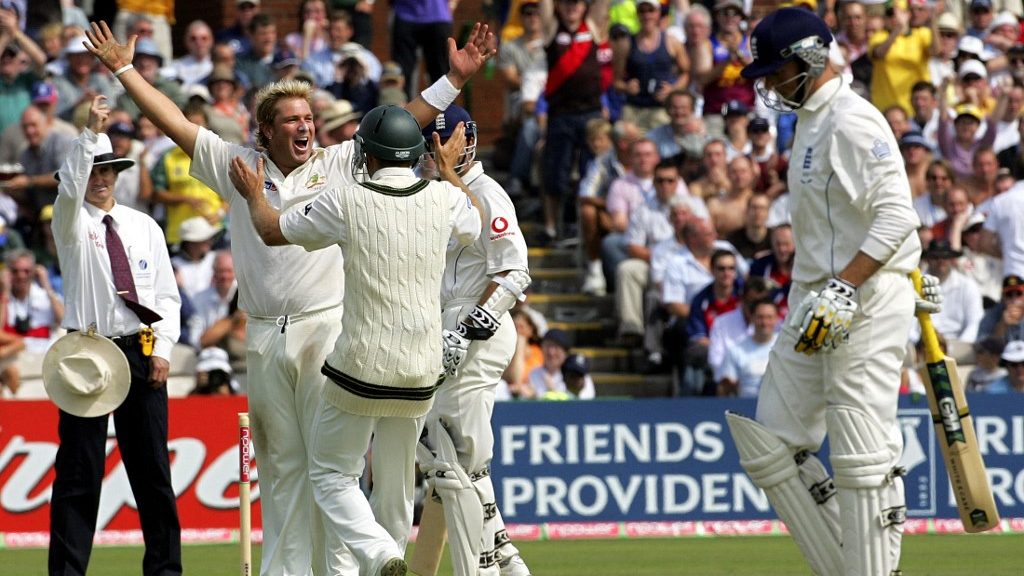 Shane Warne graced the 22 yards being second to none. He dominated the proceedings for over a decade by wearing baggy green. The leg-spinner has scalped over 1,000 wickets in his international career and has been a part of numerous memorable victories of Australia. The jaw-dropping numbers alone do not define his greatness as the impact he had on the game spoke volumes about the cricketer's flair.
Warne mastered the trick of the trade as he disturbed the sleeping patterns of batters all around the world. His hunger for scalping wickets was equivalent to the excitement a kid would have in a candy store. He toiled hard day in and out but bowled consistently at the lengths that troubled the batters. He had a plethora of variations under his sleeves as he redefined the art of leg-spin.
The milestone wicket
Shane Warne became the first bowler to reach the mark of 600 Test wickets. He picked up the wicket of England's Marcus Trescothick who looked to sweep but after hitting his bat the ball went on to hit Gilchrist on the thigh and he made no mistake in completing the catch. In the longevity of Shane Warne's career, his numbers would no doubt go on to amaze the onlookers but the number of times the scoreboard read 'caught Gilchrist, bowled Warne!' is something to cherish too. And a special feat for Warne of getting his 600th Test wicket yet again featured Gilchrist.
On August 11, 2005, he reached the memorable milestone at Old Trafford, Manchester during the first day of the third Test between England and Australia. This would have been an even sweeter reward for him as it came in during the Ashes series. It was Warne's 126th Test match and a special venue where he had bowled England's Mike Gatting with his first ball in Test cricket with a viciously turning leg break delivery which is renowned as the 'ball of the century'.