On this day: Australia defeat Pakistan inside two days in UAE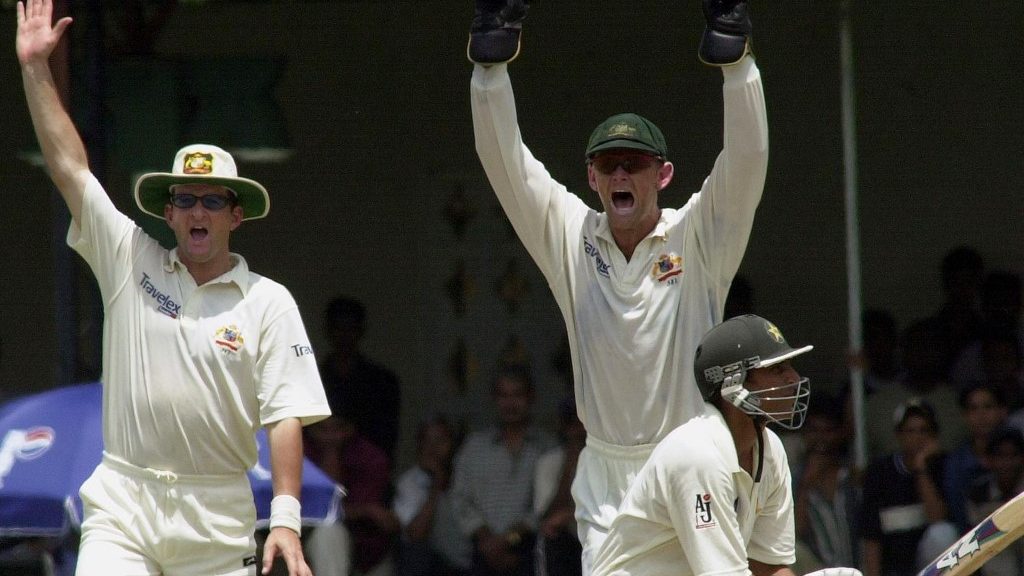 The longest format of the game usually gets boring when it ends in both teams playing out a draw after five long days. Fans also engage less with Test matches as compared to ODI of T20 format. However, the format requires different levels of strength, composure, and mentality. Having said that, there was a Test that concluded dramatically in merely two days where Australia crushed Pakistan brutally by an innings and 198 runs.
During Australia's tour of Sri Lanka and UAE in 2002, Pakistan locked horns against Australia for a Test series. The sequence of events during the 2nd Test in the same series could not have been more horrible for Pakistan. The Test format, which extends up to five days in the normal course, ended in just two days due to Pakistan's most terrible batting show. The event saw the light of the day in Sharjah, and men in green came out to the bat first.
During the 1st innings, the entire team was bundled up for a below-average score of 59 runs. The whole order collapsed in no time and none of the batsmen even touched double figures with the bat apart from Abdul Razzaq. Razzaq gathered 21 runs, and that was the highest from their end. In fact, four players came and went back for a duck. Legendary spinner Shane Warne picked up four wickets in 1st innings.
The rest of the bowlers picked two wickets each for the Kangaroos. When Australia batted, they posted a decent 310 on the board according to the situation.  Matthew Hayden's brilliant ton (119) remained the bright spot of their batting line up, and he was named as the Player of the Match. Apart from him, Ricky Ponting's 44-run knock added proved helpful for the team. Saqlain Mushtaq added four dismissals to his name.
The 2nd innings for Pakistan turns worse
Showing up with the bat in the 2nd innings, Pakistan fared even worse and scored six runs short of their first innings. The entire batting line-up could muster only 53 runs in just 24.5 overs, where all the batters trudged back to the pavilion one after the other. Shane Warne turned heads again after picking another four-wicket haul during his spell of just 6.5 overs. The forgettable outing for Pakistan finally ended on this note as they got crushed by Aussies within two days.
Though the legendary all-rounder Steve Waugh didn't get anything significant in his bag in this outing, it was his 150th Test match. He stands 2nd in the list of players who have played the highest number of Test matches in the world along with Ricky Ponting. Both Ponting and Waugh have played 168 Test matches during their international stint. The first place in this legendary list is sealed by Master Blaster Sachin Tendulkar, who played 200 Test matches.