ODI recognition an exciting time for USA Cricket: Captain Saurabh Netravalkar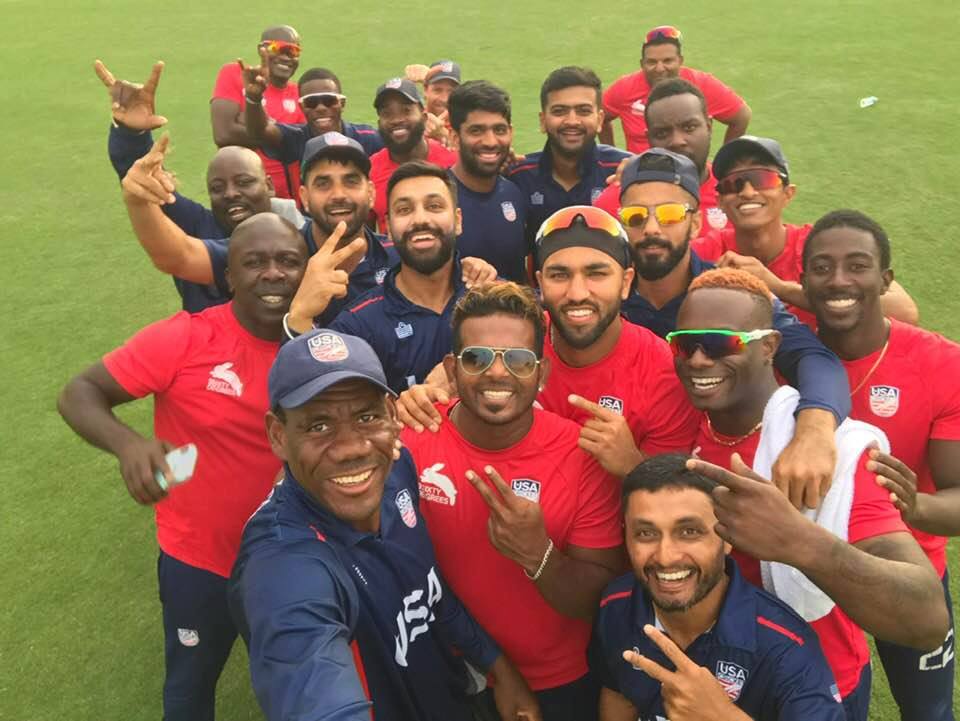 On 30th April 2019, the USA cricket team landed in North Carolina as a One-Day International side for the first time amid a rousing reception. Several years of hard work, dedication and commitment finally paid off in 6 days of hard-fought cricket at the ICC World Cricket League Division 2. Three other teams – Oman, Namibia and Papua New Guinea were given ODI recognition alongside Team USA.
Tonight's the night everyone's been waiting for…@usacricket 🇺🇸claim ODI status under the leadership of Captain America! pic.twitter.com/5nxXWo3npO

— ICC (@ICC) April 24, 2019
We caught up with the Indian-born American cricketer and captain of the USA Team, Saurabh Netravalkar on the rise of USA cricket and their newly crowned ODI status. Here are excerpts from his exclusive interview:
1. Take us through your cricketing journey from Mumbai to the USA. How did being in Mumbai cricket's setup help you?
Advancing through the ranks of Mumbai school & academy cricket to making it to the Indian U19 team, and further playing Ranji Trophy for Mumbai has been a special journey.
As a left-arm seam bowler, I played for India U19 on several tours and the 2010 World Cup in New Zealand while pursuing my undergraduate degree. I made my first-class debut for Mumbai in Ranji Trophy 2013-14 season. I played List A and first-class cricket for 2 years. I was also preparing for my master's degree simultaneously. When I got an offer to study at the prestigious Ivy League Cornell University in New York, I decided to switch focus back to academics. It was a tough decision to move to the USA. I didn't even carry my cricket shoes.
Gradually, I discovered cricket at my university, where I started playing again in the American College Cricket tournaments. When I got a job at Oracle in San Francisco, I started training harder again and playing club cricket there on weekends. That's when my journey towards national selection began – I started playing multiple leagues and tournaments all over the country and making an impact through my performances.
2. In a country where Basketball and Baseball are more popular, how tough is it to promote cricket?
Cricket is popular mostly in pockets of the country where there is an influence from communities of major cricket-playing nations. But, as the USA team is doing well progressively, awareness and interest is spreading among the masses. Local and international media has also started reporting on USA cricket team, especially after us gaining ODI status.
Similarly, the newly formed USA Cricket board has many programs in place for bottom-up growth through promotion of amateur school cricket leagues and education programs.
3. How will gaining ODI status help develop the game back in the USA?
USA cricket is now working on setting up a proper domestic cricket circuit including regional and national tournaments, as well as potentially a Professional T20 league. It should provide a huge boost to the sport with an international presence.
4. With around 22 lakh cricket fans in the USA, what do you think is the future of the sport there?
Apart from club cricket, there are frequently organized long weekend T20 tournaments, which involve teams comprising of a mix of local and overseas international professionals. These tournaments are usually held at one of the proper cricket stadiums and provide a good platform for cricketers to perform.
Similarly, USA is invited to play in the West Indies cricket Domestic One Day Cricket Circuit every year where we get to play the entire List 'A' cricket season on good quality West Indian grounds. The Caribbean Premier League has at least one player in each team from the Americas region. The USA also has development tours to the UAE comprising of T20 and one-day internationals.
With ODI status, we will now get a guaranteed 36 ODIs over two and a half years, both home and away games, versus Oman, Namibia, Papua New Guinea, UAE, Nepal and Scotland. Apart from that, there is also an opportunity of scheduling ODI games with the top full-member teams whenever these teams tour nearby like the West Indies.
So, it is an exciting time for the growth of cricket as a sport, it's infrastructure and plenty of opportunities for the cricket-loving youth of the USA.
5. Tell us more about the USA team culture. How challenging is it to captain a unique mix of players in the team?
The USA team comprises of the most diverse of cultures, right from people born and brought up in the USA to sub-continent and Caribbean origins. At the same time, this playing unit has now been playing together and working hard since a few years under the great leadership of our coach Pubudu Dassanayake. We have stuck together as a team and have in fact used this diversity as a strength. People have learnt their cricket in different environments and have unique perspectives and ideas in different situations. This helps us learn new things from each other every day. The support of our coaching staff, vice-captain and senior players helps me a great deal in my leadership as well.
6. How do you balance your life between work and cricket?
A major challenge is to manage a full-time job with cricket training. It keeps getting tougher as the team is progressing to higher levels of professional cricket.
Personally, I would like to thank my management at Oracle for supporting me in my dream alongside my full-time career as a Software Developer at Oracle in San Francisco.
Over the weekends, I usually play the local club cricket tournaments and sometimes fly to Los Angeles from San Francisco (I used to drive back and forth as well with teammates for 6 hours one way till last year) as Los Angeles has proper cricket pitches and good club cricket there as well.
7. If given a chance, which IPL team would you like to be part of?
Well, being part of any IPL team would itself be a big honour for me.
8. In your opinion, which team is the frontrunner to win the 2019 Cricket World Cup?
India, Australia, England look like strong contenders.
Photo credit: Team USA (uploaded after due approval from Wade Edwards, USA Team Management)