NZ vs IND: Flashback – India's maiden trip to New Zealand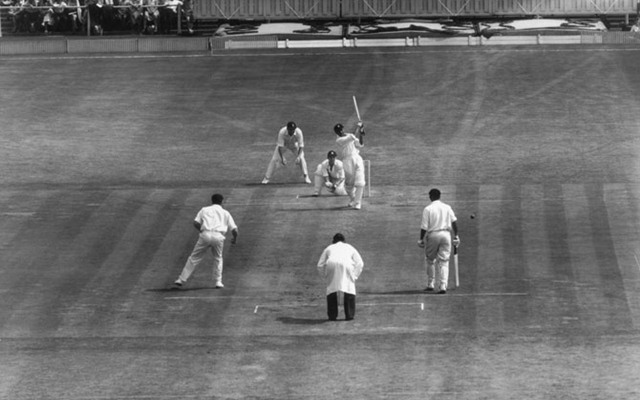 Prior to 1968, India had never won a Test match on foreign soil. They had visited England, Australia, West Indies and Pakistan but victory eluded them. When team India embarked on their maiden voyage to New Zealand, they were full of hope. The opponents were one of the weaker teams. In their 36 years of Test cricket, the island nation had converted only three of their 79 encounters into wins. They were now pitted against the Indian side led by Mansoor Ali Khan Pataudi.
Indian team played two tour games on arrival before they engaged in the four-match Test series. In their first appearance, the visitors faltered at 105 in the maiden innings. The Asian side fought back in the upcoming attempts thus setting a strong base for the Test campaign.
1st Test – Dunedin: A historic moment for India
Batting first, hosts tumbled from 200/1 to find themselves at 281/8. Graham Dowling's 143 and a late recovery helped them post 350. In reply, all Indian batsmen touched double digits and secured a slender 9-run lead. Off-spinner Erapalli Prasanna's 6/94 wreaked New Zealand in the second innings. Ajit Wadekar then carried the team to their maiden overseas win with a solid knock of 71 in the chase of 200.
2nd Test – Christchurch: Dowling leads New Zealand to a landmark win
After a stinging defeat, captain Dowling marshalled his troops with another heroic innings. His 239 helped New Zealand post 502 runs in the first innings which put India under tremendous pressure. The visitors posted 288 and 301 in their two attempts. Bevan Congdon's 61 proved enough for the hosts to secure their first-ever Test victory over India.
3rd Test – Wellington: Wadekar hands India an advantage
Cold and windy Wellington greeted both the teams in this important clash. On the grassy wicket, New Zealand chose to bat first – a decision that backfired heavily. Rusi Surti provided three early blows and Prasanna capitalised on it with a five-for. India's number three, Wadekar, rose to the occasion and struck the only hundred of his Test career. His 143 put India 141 runs in front of their opponents. Bapu Nadkarni's 6/43 then flattened New Zealand in the second innings. Wadekar-Surti added the finishing touches to the chase of 59 runs as India surged to a 2-1 series lead.
4th Test – Auckland: Prasanna spins his magic
With series still undecided, both sides were keen to secure a positive result in Auckland. Rain interruptions prolonged India's first innings to the third day. The total of 252 did not look so menacing but Indian bowlers dished out an exceptional performance to skittle the Kiwis for 140. Surti missed his maiden Test century by just one run but his innings put the game beyond New Zealand. Hosts floundered to 101 all out as Prasanna added four more wickets to his tally.