Mohammed Siraj's success has a lot to do with Bharat Arun: Laxman Sivaramakrishnan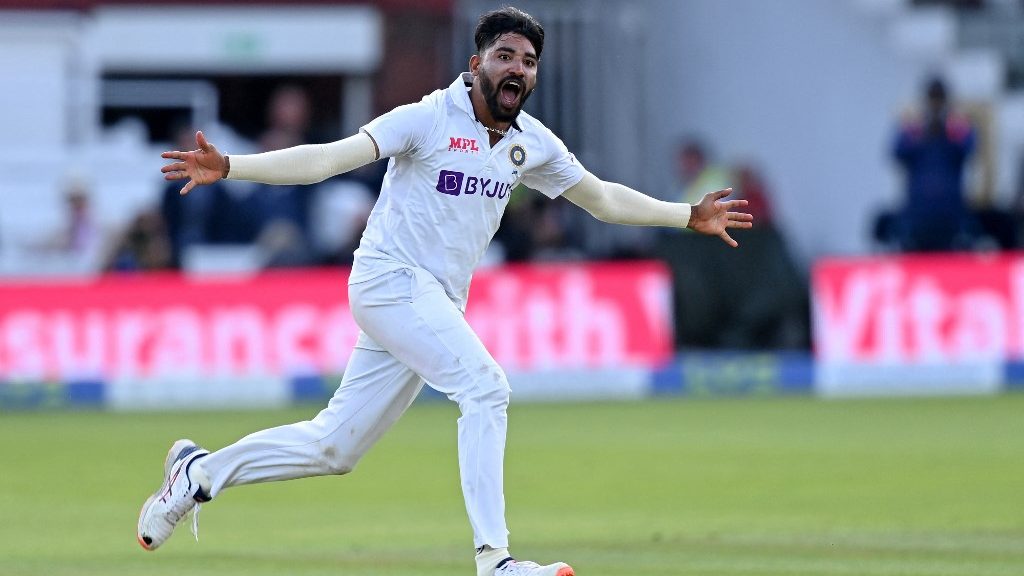 Mohammed Siraj has emerged as one of the vital cogs of the Indian pace bowling attack. In the second Test match between England and India at Lord's, Siraj scalped 8 wickets in the match, rattled the England batting line up, and paved the way for Virat Kohli and his men to beat their opposition by a margin of 151 runs.
And, former Indian cricketer Laxman Sivaramakrishnan reckons that Siraj owes his success to bowling coach Bharat Arun. Sivaramakrishnan stated that it was Arun who identified Siraj when he was coaching the Hyderabad side.
Sivaramakrishnan further opined that Siraj is a bowler who has a lot of hunger and desire to learn, and Arun has imparted that knowledge to the Indian pacer.
"Siraj's success also has a lot to do with Arun. When he was the coach for Hyderabad for a year or so, he identified Siraj. And to Siraj's credit, he had the hunger and desire to learn. Arun imparted a lot of knowledge," said Sivaramakrishnan as quoted by The Hindustan Times.
Mohammed Siraj took Bharat Arun as his guru: Laxman Sivaramakrishnan
Laxman Sivaramakrishnan further opined that some people might doubt the advice of the coach, but Siraj has implicitly followed whatever Bharat Arun has told him. Stating that Siraj has taken Arun as his guru, the 55-year-old Sivaramakrishnan concluded by stating that Arun has now passed on that knowledge to current Indian Head Coach Ravi Shastri.
"Siraj has just followed him. Some people might doubt it. Be skeptical whether it is the right thing to do or not but Siraj took Arun as his guru and went about doing exactly what he wanted him to do. Arun must have then passed it on to Shastri," concluded Sivaramakrishnan.
Mohammed Siraj will next be seen in action when he takes the field for the Indian side during the third Test match against England. The third rubber will take place at Headingley, and will commence on 25th August 2021. The first Test between the two sides at Nottingham ended in a draw.