Moeen Ali retires from Test cricket with immediate effect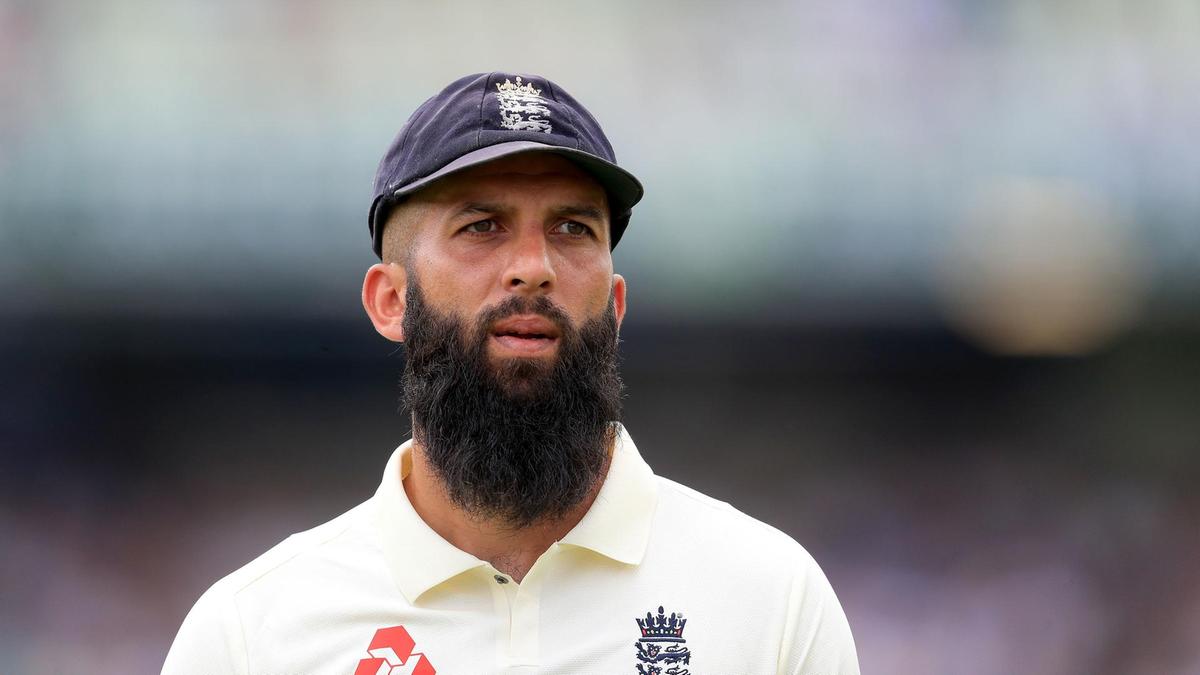 News has come in that England cricketer Moeen Ali has decided to pull down the curtains on his Test match career before the hugely anticipated Ashes series that will be played between Australia and England at the end of the year.
A report in ESPNCricinfo has also stated that the England cricketer took this decision mainly because of the amount of time he will be away from home, with the T20 World Cup as well as The Ashes lined up for the England side this year.
Ali has also informed England Head Coach Chris Silverwood as well as Test skipper Joe Root about his decision to walk away from the longest format of the game. The 34-year-old arrived at this decision so that he can prolong his limited-overs career.
Moeen Ali is currently taking part in the 14th edition of the IPL
Moeen Ali is currently in the United Arab Emirates (UAE), plying his trade in the 14th edition of the IPL. He has played 9 matches for the Chennai Super Kings (CSK) side in IPL 2021 and has scored 261 runs at an average of close to 30. He has also scalped 5 wickets with the ball as well.
Moeen Ali has featured in 64 matches in the whites for England. The left-hander has scored close to 3000 (2914) runs in Test cricket, at an average of close to 30. He has also amassed 5 hundreds and 14 fifties with the willow in the whites as well.
With the red cherry in hand, Ali has scalped 195 wickets at an average of 36.66, including 5 five-wicket hauls as well as a 10-wicket haul. Apart from that, Ali has also played 112 ODIs and 38 T20Is for the England cricket team.
While he has scored 1877 runs in ODIs, he has plundered 437 runs in T20I cricket. With the ball, the right arm spinner has picked up 87 wickets in the ODI format of the game, while he has prized out 21 willow wielders in T20I cricket.
Moeen recalled the series against New Zealand in 2015 when he and Stokes both had done well. The southpaw used to bat at number six then while Stokes used to come at eight. However, the then Alastair Cook then spoke to him about promoting Stokes and Ali had to bat at number eight. Remembering the incident, Moeen Ali said that it was disappointing for him at that time.
"I just remember when we played New Zealand [at Lord's in 2015] and Ben Stokes had that amazing Test (92, 101 & 3/38). I'd been batting at No. 6 and he was No. 8. I think I'd scored 60-odd in my last Test at No. 6 in Barbados. But Alastair Cook said, 'look, I know you're playing well, but we're going to swap things around because we think Stokesy can do more.' It was disappointing. I wouldn't say I knew it was the right decision," he said while speaking to ESPNCricinfo.
Stokesy turned out to be an amazing player, says Moeen Ali
Ben Stokes is currently one of the best all-rounders and Moeen Ali lauded the all-rounder for the same. But he felt that he could've been like Stokes had he got a consistent run at the top of the order. "Obviously Stokesy turned out to be an amazing player. But I sometimes feel, maybe, that could have been me if I was given a bit more of a run there. I would have loved to bat up the order more.
"I didn't always have the temperament or the technique but I certainly feel if I'd been given a run somewhere for a while I'd have been fine,"the 34-year-old added. Moeen Ali regrets not getting enough batting time with England's Test side and reckons he would've scored way more than 2914 runs in the whites for his country.

"I do feel like my batting was a little bit wasted. I could have done better than I've done. I feel like I could have scored more Test hundreds, for sure. I could have scored a lot more runs," the all-rounder further said.
England all-rounder Moeen Ali announced his retirement from Tests on September 27 (Monday). He played 64 Tests for his country scoring 2914 runs and also picked 195 wickets.