Miserly legends: Top 5 bowlers with the lowest economy rate in ODI cricket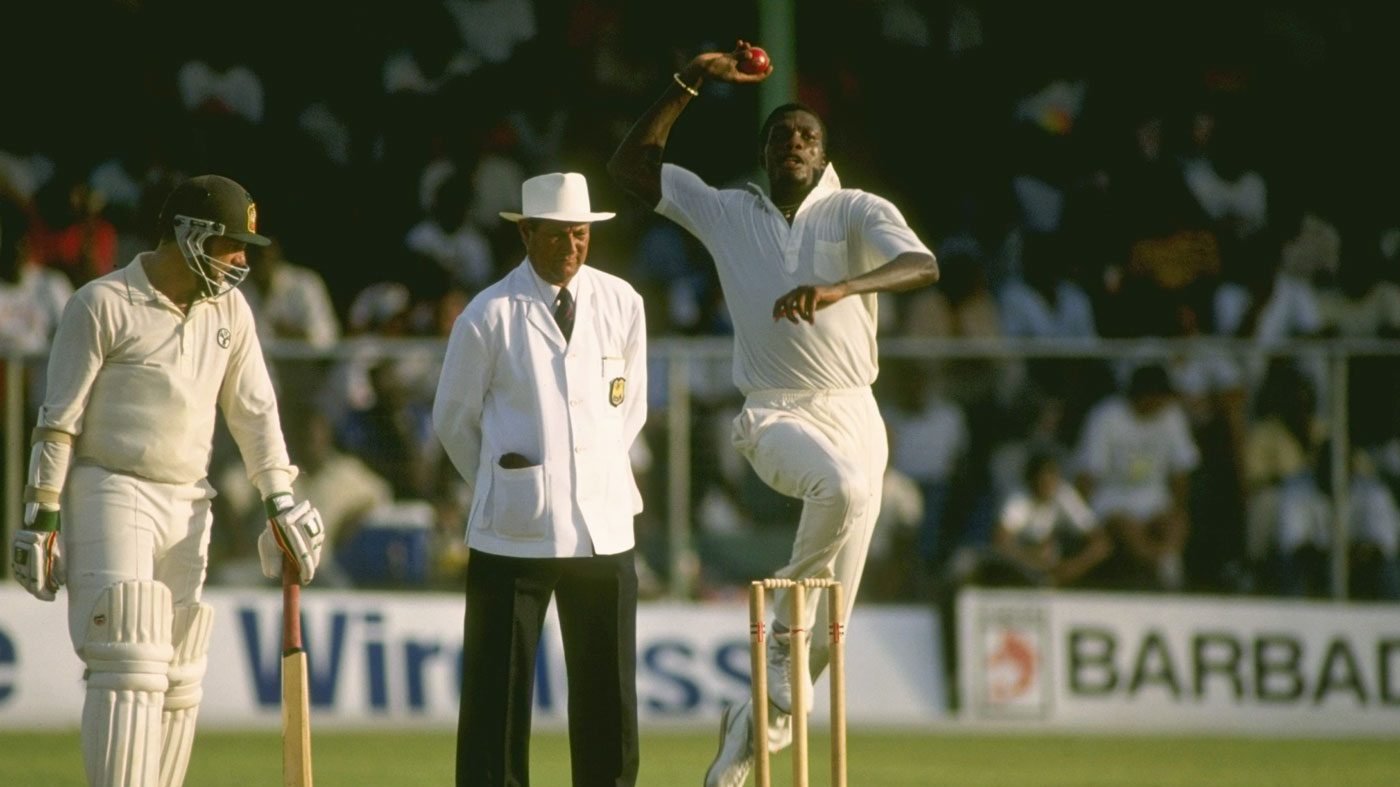 Economy rate is a crucial factor in the limited-overs cricket for judging a bowler's capability. The wicket-taking ability might not give a clear picture as batsmen might concede wickets while looking for quick runs. Maintaining a good economy rate in the current day has been a tough task for the bowlers in ODI format due to changes in scoring rate. Here we look at the top five bowlers with the lowest economy rate in men's ODI cricket (Minimum 150 innings):
Glenn McGrath – 3.88:
Glenn McGrath was known for his consistency and discipline with the ball which he brought into the limited-overs. McGrath played exactly 250 ODI games in his career with the last of them coming in 2007 CWC final. He picked up 381 wickets in those at an average of 22.02 and a strike rate of 34. His economy rate reads only 3.88 as he was pretty miserable in conceding runs on most occasions.
Courtney Walsh – 3.83:
Courtney Walsh was not able to pick as many wickets in the limited-overs as one expects from the pacer given his stature. The Caribbean speedster took only 227 wickets in the 205 ODI matches he played at an average of 30.47 and at a pretty high strike rate of 47.6. However, Walsh was good at containing runs as he held an economy rate of 3.83 only.
Kapil Dev – 3.71:
Kapil Dev was the strike bowler for India during his time having picked up 253 wickets across 225 ODI matches at an average of 27.45. The run-scoring wasn't that easy when Kapil was part of the ODI format. It did help him to maintain a good economy rate of 3.71 which is quite good for any player considering him being an all-round option for the Indian team.
Shaun Pollock – 3.67:
Shaun Pollock played ODI cricket for 12 years.

⭐ For seven of those, he finished the year ranked No.1 among bowlers ⚡
⭐ For 11 of those, he finished in the top three 🤯

Happy birthday to one of South Africa's greatest! pic.twitter.com/IhPNZc4b9j

— ICC (@ICC) July 16, 2020
Shaun Pollock, known for striking with the new ball, had a career economy of 3.67 in ODI format. At times, Pollock used to complete his quota in a single spell giving away 20-30 runs. Pollock's economy rate remained well under four runs an over despite him playing cricket until 2008 amidst the rising frequency of 300+ totals. He bagged as many as 393 wickets across 303 ODIs at an average of 24.5 with help of five 5-wicket hauls.
Curtly Ambrose – 3.48:
Curtly Ambrose has got the best economy rate in the ODI format as he conceded runs at 3.48 runs an over. The speedster was quite economical through his career by making most of the helpful conditions for new-ball bowlers. Ambrose played 176 ODI matches where he picked up 225 wickets at an average of 24.12 average. He picked up wickets at a strike rate of 41.5 and has six 4-wicket hauls and four 5-wicket hauls.