Michael Vaughan's advice for struggling Rishabh Pant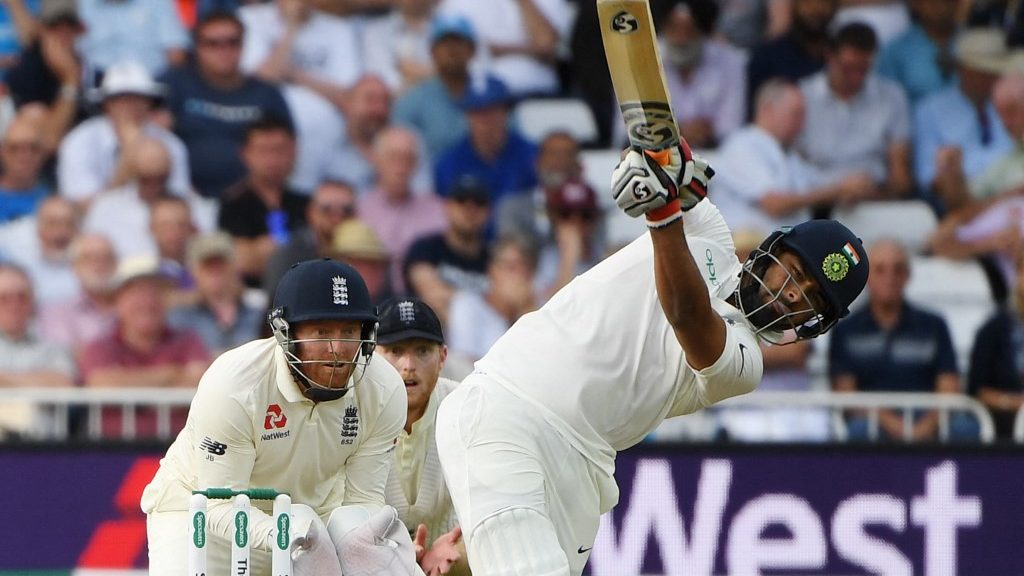 India's wicketkeeper-batter Rishabh Pant is yet to make a score of substance in the ongoing five-Test series against England. No other cricketer's stock has risen like Pant's in the last 10 months, a period in which he has bailed the team out of trouble singlehandedly to claim victories the team could not have thought of.
That India outsmarted Australia in their fortress Gabba was down to Pant's heroic 89 in a 328-run chase, which led India to clinch one of their finest wins – if not the finest – on foreign land. The southpaw amassed 274 at a marvellous 68.50 in five innings during the Border-Gavaskar Trophy 2021-21 that India won 2-1, and followed that up with an impressive home series against England, where he tallied 270 at 54 in six innings including a century.
All that has faded and Pant finds himself in a hole in the current series, where he has aggregated 87 from five innings thus far, at a poor average of 17.40, constantly being troubled by Ollie Robinson. More than lack of scores, it is the mode of dismissals and Pant's approach towards the longest format of the game that is under scrutiny again.
Rishabh Pant is still the most exciting cricketer in the world: Michael Vaughan
Former England skipper Michael Vaughan had a piece of advice for Pant, as he reckoned that he needs to drop his template of being ultra-aggressive. Vaughan also said that he would make a change in the batting order if India decides to include R Ashwin for the fourth Test.
"If I would be the captain, I would move him to 7, If [Ravichandran] Ashwin going to bat at No. 8, I would move Rishabh to 7."

"Go for it, don't be ultra-aggressive, he is trying to play technically, he is a better player when he plays cross-batted shots, dancing down and playing [at] 45-degree angle hook shot on the offside"

"Rishabh is still the most exciting cricketer in the world, and he is having one of those periods where he has not found out. But it's a difficult place [England] to bat, where ball still moves around, even though he came at No. 6 ball still moves". Vaughan further added.