Michael Slater speaks out on Scott Morrison's travel ban from India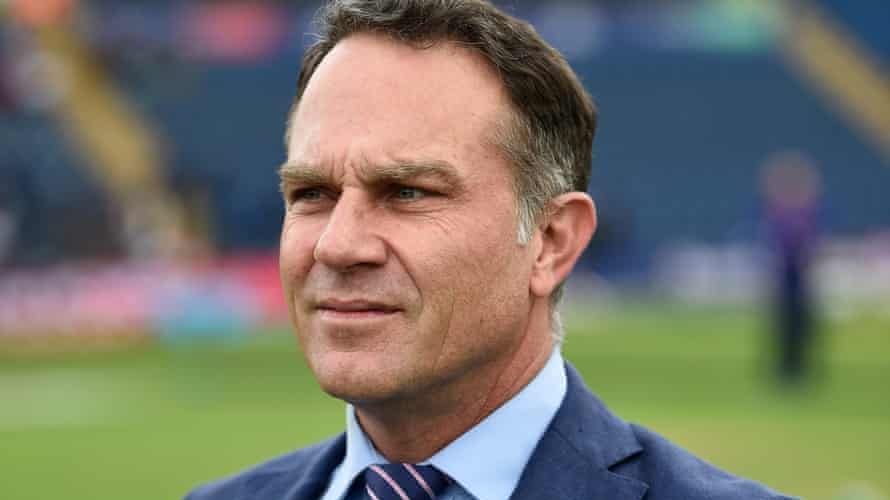 India is battling a tough fight against the second wave of coronavirus pandemic and the situation in the country is worsening day by day. The rapid spread of the deadly virus has almost caused an emergency in the nation as daily over 3.5 lakh positive coronavirus cases are being reported.
Seeing the plight of the Asian nation, many countries have imposed travel restrictions for the passengers coming from India as a precautionary measure. Australia is one among them but the harsh restriction imposed by the Australian government has become a matter of concern for the Australian players and other officials present in India.
Many veterans and former Australian players travelled to India towards the end of March to participate in the 14 edition of the Indian Premier League (IPL). Former Australian cricketer Michael Slater also arrived in India as a part of the commentary panel but two days before IPL 2021 was suspended, he opted out from the tournament and travelled to the Maldives.
The veteran is now stuck in the Maldives and is waiting for the Australian government to open their doors of the citizens travelling from India. The rest of the Australian members who plied their trade in IPL are still present in India and the Board of Control for Cricket in India (BCCI) and Cricket Australia (CA) are trying to work out some way so that all the players can reach their home country safely.
Your government granted me permission to work: Michael Slater
Meanwhile, Slater took to Twitter to slam the Australian government for leaving their citizens stranded and banning them from entering the country. Slater challenged the Australian PM to make a visit to India to see how the people are dying in the country and how horrifying the situation has become.
Amazing to smoke out the PM on a matter that is a human crisis. The panic, the fear of every Australian in India is real!! How about you take your private jet and come and witness dead bodies on the street!

— Michael Slater (@mj_slats) May 5, 2021
In a series of tweets, the veteran also slammed people who tried to justify the government saying that it was Slater's choice to go to India. Justifying himself Slater said that his travel to India was common-sense as that is the way he makes his living.
And did just read greed over common sense! Your government granted me permission to work so I can pay for 3 beautiful children through school and pay a mortgage. So where does common sense lie. Not on my end!

— Michael Slater (@mj_slats) May 5, 2021