Met Sachin sir when I was 8: Prithvi Shaw recalls childhood encounter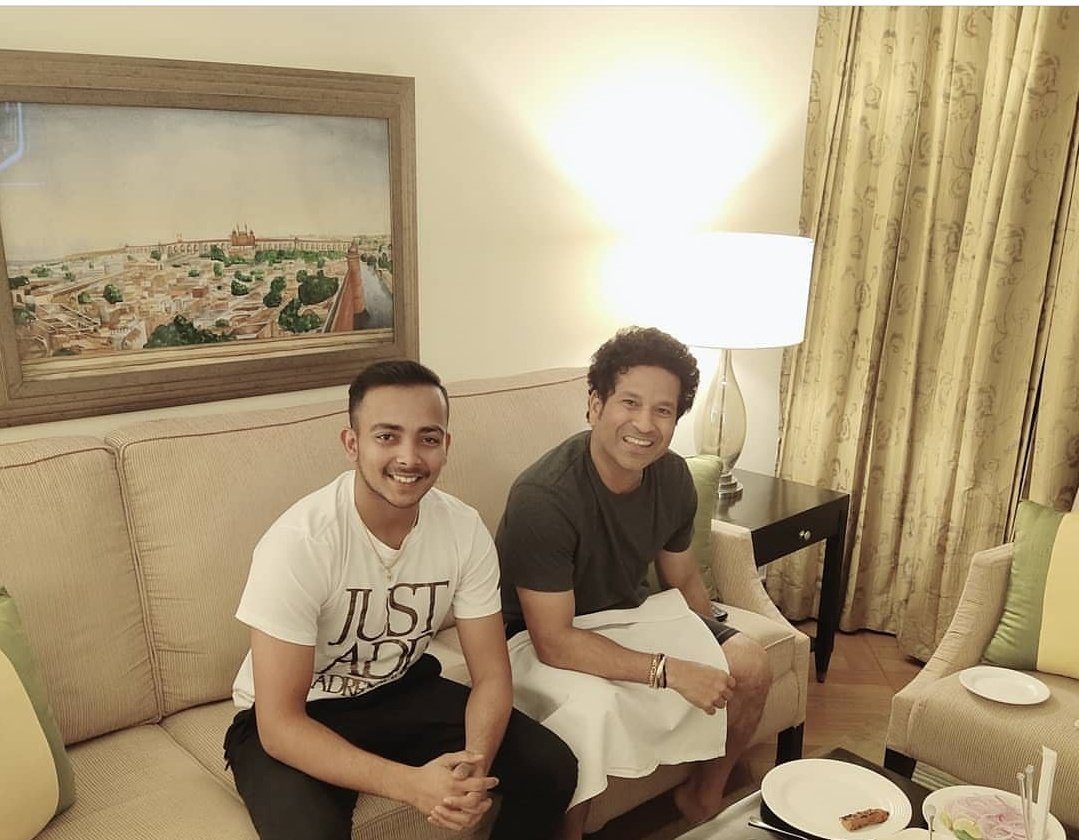 Ever since his Harris Shield days, young Prithvi Shaw has been touted as the next big thing in Indian cricket. His fearless approach to batting and the ability to time the ball perfectly at such a tender age raised quite a few eyebrows. After making an impressive start in domestic cricket, Shaw went on to win the U-19 World Cup for India.
"He is my mentor"
In a recent Instagram live chat with his employers Indian Oil, Shaw recalled his childhood days and the first-ever encounter with his mentor, Sachin Tendulkar.
"I was eight years old when I met Sachin Sir and since that time, he is my mentor and I have learned a lot of things from him (ranging) from on the field what you have to do (to) off the field, discipline, and everything."
Thank you SACHIN SIR for the lovely dinner ♥️ It's always a pleasure meeting you SIR ? @sachin_rt Sir pic.twitter.com/VLuR9Bee1O

— Prithvi Shaw (@PrithviShaw) April 17, 2019
20-year-old Shaw admits that he regularly takes tips from the Master Blaster and feels privileged when Tendulkar takes time out for him from his busy schedules. The batsman revealed how Tendulkar stresses on the mental aspect of the game more than the technical part.
"Even now, whenever I go for practice, if Sachin Sir is there to watch me, he will talk, not much technically but mentally more… so it's been a great journey for me under the guidance of Sachin Sir and a lot of coaches."
Records galore
In 2017, at the age of 17, Shaw broke Tendulkar's record of becoming the youngest centurion in the Duleep Trophy on debut. It was his ticket to leading the Indian team in the U19 World Cup squad and eventually the cash-rich IPL in 2018, where he plied his trade for Delhi.
In 2018, the dwindling form of Shikhar Dhawan meant that the Indian team management had to look for another opening batsman. Shaw grabbed the opportunity with both hands, becoming the youngest Test centurion on debut for India. Once again, he followed his master's footsteps, becoming only the second-youngest batsman to score a hundred in Test cricket after Tendulkar.