Mashrafe Mortaza praises Tamim Iqbal for withdrawing from T20 World Cup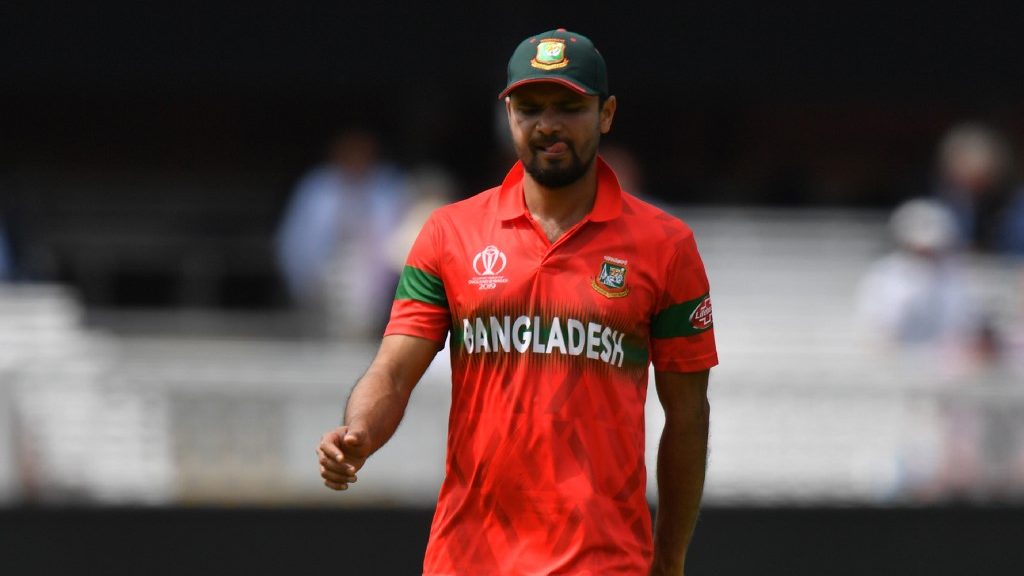 Bangladesh opener Tamim Iqbal has pulled out from the upcoming ICC Men's T20 World Cup 2021 to be held in UAE and Oman. He has taken this decision with the view of giving chances to the openers who have been performing well for the team. Iqbal's decision has fetched him praises from two key names in Bangladesh cricket – former captain Mashrafe Mortaza and BCB president Nazmul Hassan.
Mashrafe Mortaza wrote a long message on his Facebook account and termed Tamim's choice as a visionary one. He said that the batter took this decision to avoid unnecessary pressure and continue his good form in the ODIs and Test format.
"Tamim will continue to be one of the best batsmen but nobody wants to see him lose form by playing T20s forcibly. Tamim has a lot more matches to win for Bangladesh. There were reasons behind his decision. His injury being one of them. He hasn't played the last 16 (sic 12) matches. He would create a lot of pressure on himself when playing after such a long break. It could affect his form in Tests and ODIs," Mashrafe Mortaza said as reported by ESPNcricinfo
Tamim Iqbal was our first choice: Nazmul Hassan
Iqbal had stated that the lack of T20Is this year and the fact that other openers were tried on his place were some of the factors that made him take this call of withdrawing from the tournament. BCB president Nazmul Hassan, however, said that Iqbal was their first choice and he was there in the T20 World Cup squad of Bangladesh. He also pointed that Iqbal took a good decision by considering all the aspects of the situation.
"He was our first choice. He was in the T20 World Cup squad. But after he informed us, he is no longer in the team. He will play more World Cups in the future. It was a brave decision, not as easy one. Everyone wants to play the World Cup, but he thought about it and then spoke to us. He thought there would be an injustice if he gets to play ahead of those playing now," he said.