Marnus Labuschagne: Australia's calm in the face of an Archer storm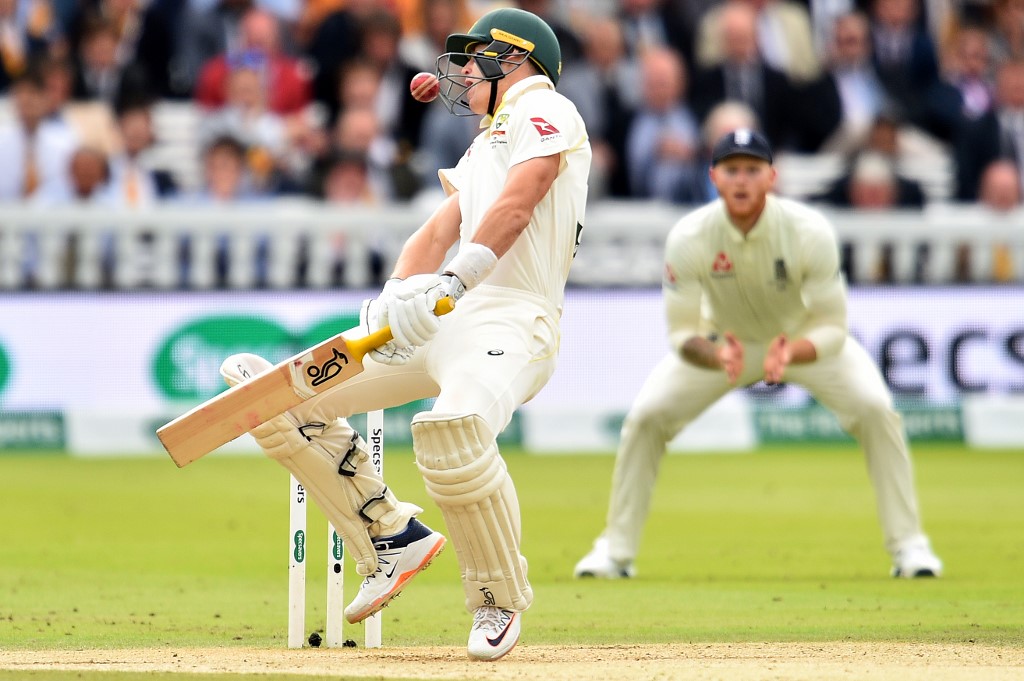 When 25-year-old Marnus Labuschagne woke up on the morning of August 18, little did he know he was about to create history. While Australia were battling to stay alive in the Lord's Test, he was sharpening his own batting skills in the nets. And as he saw captain Tim Paine walk up to him before the start of play, he knew the time had come. He was ready. He has been ready for the longest time.
Stepping into Smith's shoes
With his mentor Steve Smith ruled out of the remainder of the Test, Labuschagne had a void so huge to fill that he almost did it in identical fashion. In front of a partisan Lord's crowd and against England's hostile bowling, he had his task cut out. Labuschagne could have perished on the second legal ball he faced. A ferocious Jofra Archer delivery hit him flush on the grill of his helmet and knocked him down. But Smith's concussion substitute instantly got back to his feet and pretended as if nothing had happened. "I know where I am. I'm on zero and it was a fast bouncer", he says hurriedly in his on-field concussion test. He wanted to get on with it as soon as possible.
He wouldn't give up just yet. Just like Smith didn't in the first innings.
Perseverance pays off
Archer's fiery spell wasn't the only storm Labuschagne had to weather as the final day drew to an intense finish. For starters, Australia's top-order wobble didn't leave him with much of a choice but to dig in. Yet, the South-Africa born batsman remained unfazed, played some good-looking shots and put a huge price on his wicket. Just like Smith has been doing since the start of the series.
Aussies looking sharp with a little South African mag in their middle order too…!
The manne travel well! #Labuschagne

— Kevin Pietersen🦏 (@KP24) August 18, 2019
The English bowlers were left feeling hapless. They had exhausted every single trick in their bag but to no avail. Eventually, Joe Root had to take Archer out of the attack, conceding a slight moral victory to the Aussies. Still, Labuschagne's work was far from done. England's desperation grew with every passing second but he stood ground with a jittery Travis Head, adding 85 crucial runs for the fourth wicket. All Australia needed him was for him to hang in there till the end of the day and he almost did it with a defiant fifty. Spinner Jack Leach tried to tempt him with outrageous turns, but Labuschagne was determined to protect his stumps till the last minute. Just like Smith would.
Folks on the internet joked about how Labuschagne had literally become Smith's 'like-for-like' replacement. But for the young man, 'Smudge' has always been his inspiration and an attempt at filling his shoes was an honour he'll cherish for a lifetime. Such has been Smith's influence that Labuschagne has earned a reputation similar to that of Smith in terms of his batting style.
From having the best seat in the house to getting into the act and walking off to applause from the spectators, Marnus Labuschagne made sure the world of cricket remembered him. And not just for being the first concussion substitute in Test cricket's history.