Limitless destruction: Most runs scored in a single over in the IPL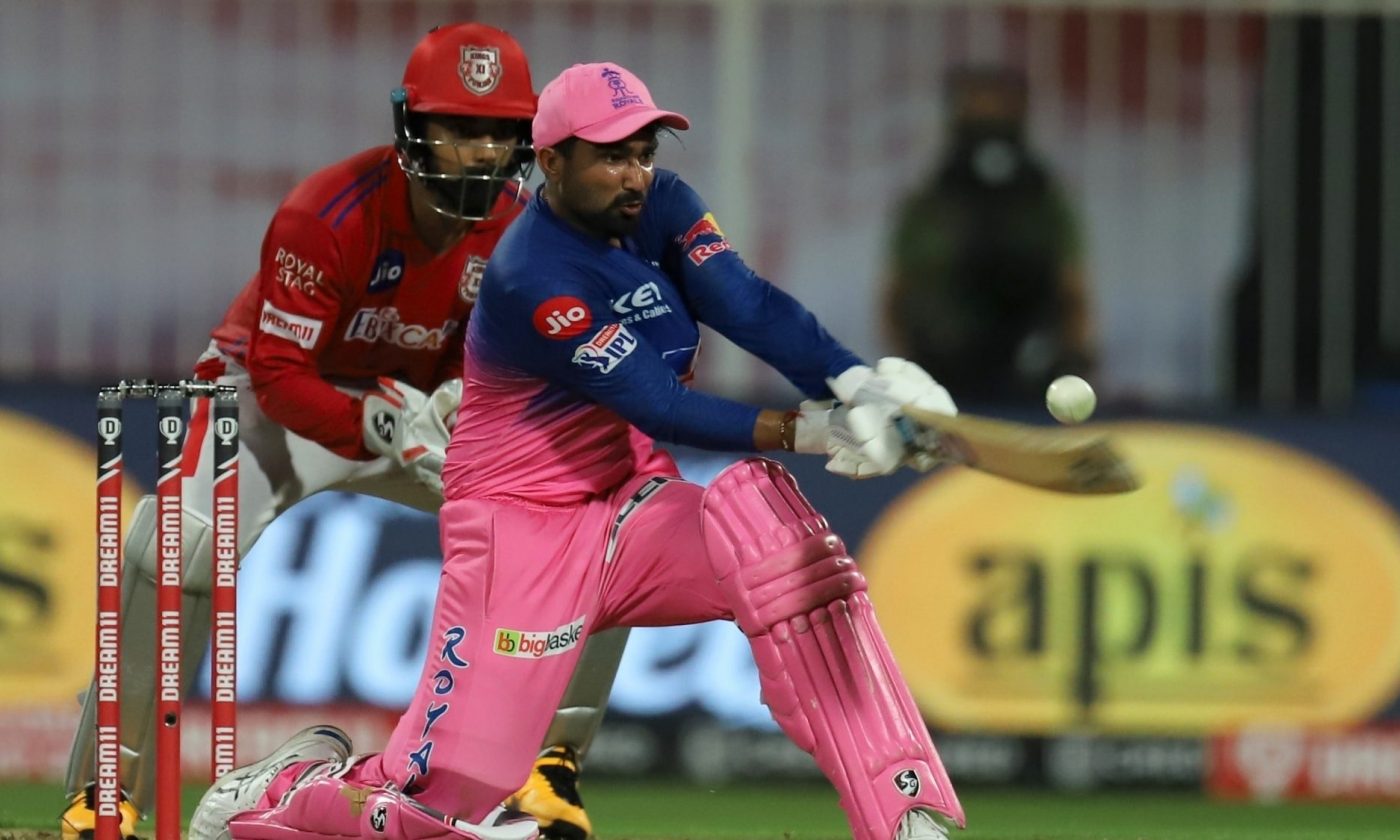 Cricket has evolved rapidly over the last 12-13 years since the T20 format came into existence. In 2007, a fired-up Yuvraj Singh smashed Stuart Broad for six sixes in an over, and we already knew the extent of destruction in T20 cricket was limitless.
Across 13 seasons of the IPL, we have seen batsmen play some astonishing and memorable knocks. In those innings, there have also been certain overs where they have been absolutely ruthless and scored heavily off a particular bowler in an over. Let us have a look at the most runs scored by a batsman in an over in the IPL.
5) Rahul Tewatia – 30
Rahul Tewatia, in the ongoing edition of the IPL, produced an innings of a lifetime. Rajasthan Royals, in pursuit of Kings XI Punjab's 224, had got off to a good start but faltered in the way. Their move to promote Rahul Tewatia up the order, to negate the leg spinners of the opposition, had backfired massively and Tewatia was found struggling at 17 off 23 balls.
With more than 50 needed in the last 3 overs, everyone was baying for Tewatia's blood. But Tewatia didn't throw in the towel. In the 18th over, something unbelievable happened. Tewatia went on a rampage against Sheldon Cottrell. He started off with a six and that changed the momentum and there was no stopping him after that as he hit four more sixes. From struggling to hit the ball, Tewatia ended up scoring a fifty, which eventually helped RR pull off the highest chase in IPL history.
4) Chris Gayle – 30
Chris Gayle was at his best in 2012, especially in this one game against Pune Warriors India. Chasing a target in excess of 180, RCB seemed down and out with more than 100 runs required in the last eight overs. And that is when Christopher Henry Gayle stepped up. After getting the strike after the first ball, against Rahul Sharma, Gayle went in a beast mode. He smashed Rahul five consecutive sixes and shattered the youngster's confidence. The frightening part about it was that there just didn't seem any way Rahul could stop Gayle. That was the brute force of the man.
3) Virat Kohli – 30
Virat Kohli is one batsman who has been known for his class, consistency and composure, but rarely for his big-hitting. But he proved to the cricketing world, there is nothing he can't do on the cricket field. Against Gujarat Lions in 2016, after a cautious start, Ab de Villiers and Kohli had settled well and were going after the bowlers in the end stages. They managed to get 30 runs in the 17th over in a combined effort against Dwayne Bravo. But Kohli repeated the feat in the next over all by himself. Young 21-year-old, Shivil Kaushik bore the brunt of Virat's bat as he got smashed for four sixes, including 3 in a row, and a boundary in the over. It was effortless, classy hitting and their mammoth partnership of 229 runs helped RCB post a match-winning score of 248.
2) Suresh Raina – 32
Often referred to as Mr IPL, CSK's Suresh Raina showed in the Qualifier 2 of 2014 why he deserved that title. Chasing a massive 227 for a place in the finals, both CSK and Raina came out all guns blazing taking the Kings XI Punjab bowlers to the cleaners. It was in the sixth over though that Raina truly showed his class. He smashed Parvinder Awana for two consecutive sixes, which were followed by two beautiful boundaries. Under pressure, Awana bowled a waist-high no-ball which was also dispatched to the boundary. Having scored 24 of the bat already, Raina didn't stop there and finished the over with two more boundaries, taking the tally to 32. Raina was unfortunately run-out after making 87 of just 25 balls and CSK couldn't cross the line. But that is perhaps one over Raina will never forget.
1) Chris Gayle – 36
From 2011-2013, Chris Gayle was at his marauding best, demolishing players left, right and centre. Young Prasanth Parmeswaram got the taste of Gayle's medicine in 2011. Kochi Tuskers Kerala were up against the Royal Challengers Bangalore. In pursuit of KTK's 126, RCB got off to a good start. But it was in the third over when Gayle exploded. After conceding a six, young Parmeswaram panicked. He bowled a no-ball which also went for a maximum. There was no stopping Gayle after that as he smashed the living daylights out of Parmeswaram, hitting four sixes and three fours for 36 runs in the 7-ball over which helped RCB to easily get to the target.