Kohli praises Maxwell, encourages players to speak up on mental health issues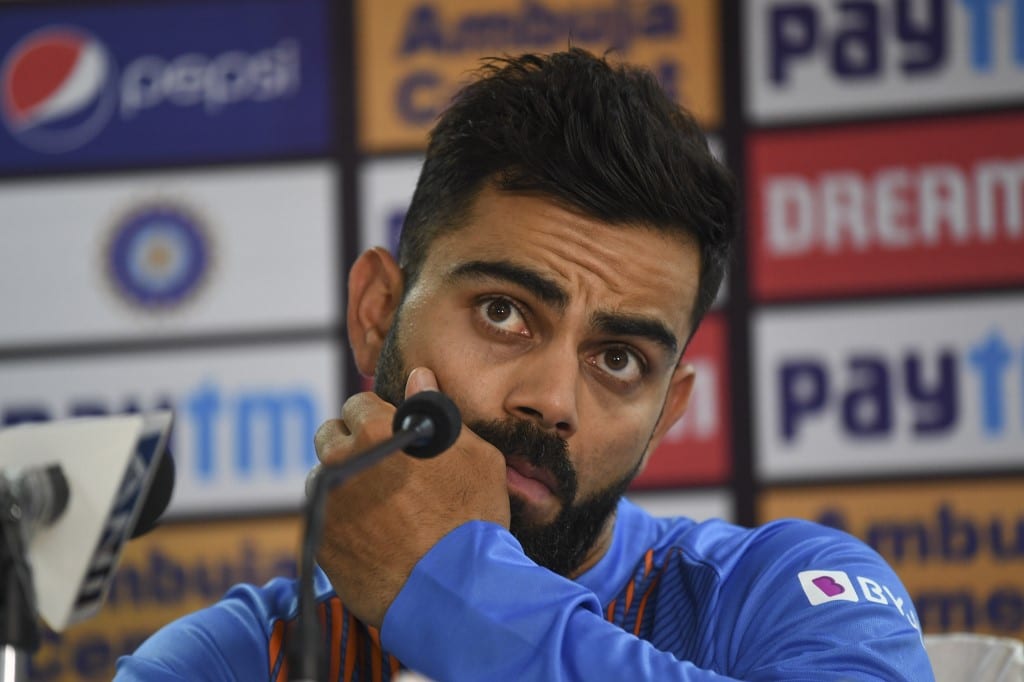 Indian captain Virat Kohli has praised Australian all-rounder Glenn Maxwell for his bravery after he took a break from cricket to deal with mental health issues. Maxwell announced his sabbatical from the game in the middle of the T20I series against Sri Lanka. Nic Maddinson soon followed suit, pulling out of Australia A's game against Pakistan in Perth. The Australian cricketing community has come out together as one big family in their show of solidarity for the players.
Addressing the media ahead of India's opening Test against Bangladesh, Kohli praising Maxwell said:
"I think what Glenn has done is remarkable. It will set the right example for cricketers all over the world that if you're not in the best frame of mind, you try, you try and try. I think, as human beings, you reach a tipping point at some stage you need some time away from the game. Not to say that you give up but just to gain more clarity and you tend to take more space, which I think is quite acceptable and quite a nice thing to do."
Kohli further stressed that conversations around the mental health of a player should be viewed in a positive light.
"I think these things should be respected and not taken in a negative way at all because this is happening at a human level, it's got nothing to do with what you do on the field or not. Just not having the capacity to deal with things, which I think can happen to anyone so I think it should be taken in a very positive way."
Trials and tribulations in England
Kohli also revealed that he faced issues of his own during India's tour of England in 2014. Kohli was in torrid form, managing to score only 134 runs in 10 innings during the Test series.
Explaining his own trials and tribulations in detail, Kohli said:
"I've gone through a phase in my career where I've felt like it was the end of the world. In England 2014, I just didn't know what to do, what to say to anyone, how to speak, how to communicate. To be honest, I couldn't have said I am not feeling great mentally and I want to get away from the game because you never know how that's taken. I think these things should be of great importance because if you think that a player is important enough, for the team and for Indian cricket to go forward, I think they should be looked after."
The Indian cricket team captain added that any player going through a tough phase should openly speak about their issues. Kohli also believed that the media had a major role in highlighting mental health issues.
"I am absolutely for it. To be very honest, you have a job to do, we have a job to do. And everyone's focused on what they need to do so it's very difficult for anyone to figure out what's going on in another person's mind."
One of the most high-profile players in the game, Kohli addressing the issue so eloquently will only lead to a change in the right direction. Kohli will now turn his attention towards the two-match Test series against Bangladesh. The opening Test will be held in Indore between 14th to 18th November.