Kohli makes big statement on Pant after World Cup exit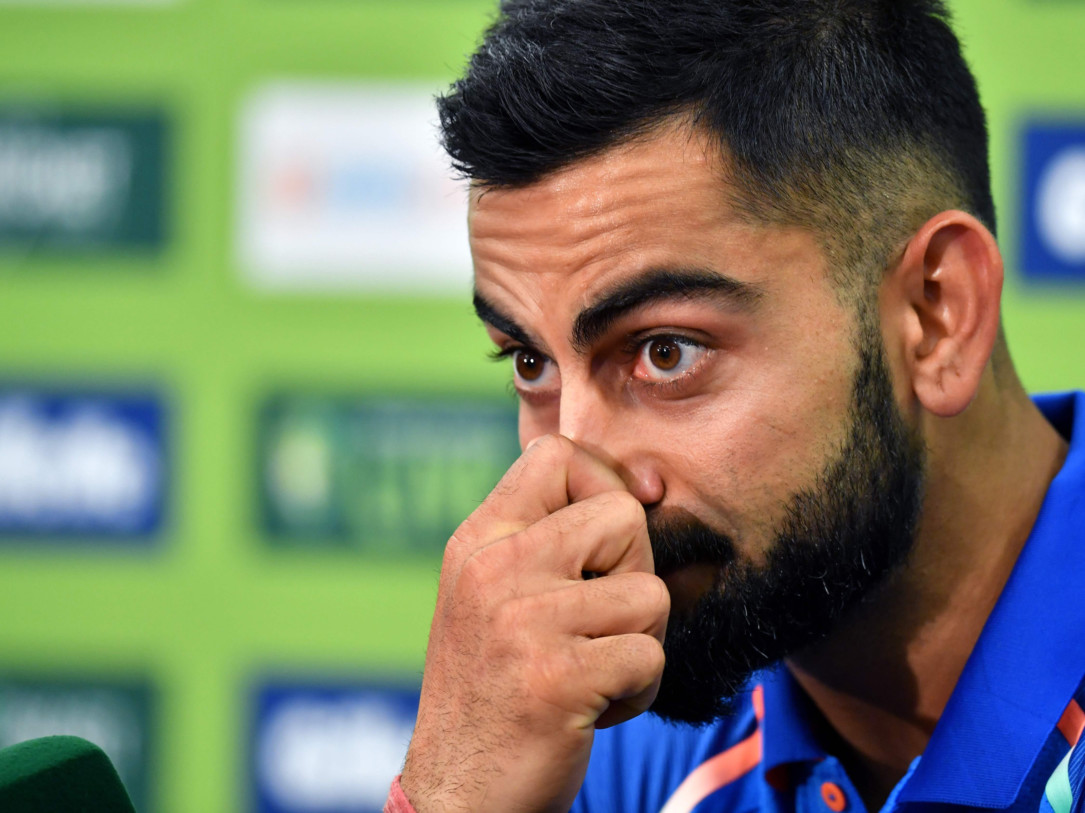 Indian cricket captain Virat Kohli has come out all guns blazing in support of youngster Rishabh Pant after his poor shot selection in the semi-final against New Zealand. India ended up losing the contest by 18 runs despite heroics from Ravindra Jadeja to stretch the game down to the wire.
Pant looked well settled on the crease, negotiating a tough spell from the fast bowlers when India had already lost 4 wickets. But he could not resist the urge to go after left-arm spinner Mitchell Santner and played a poor shot to be dismissed for 32.
This left skipper Kohli and coach Ravi Shastri visibly agitated in the dressing room. Kohli though has defended Pant in the press conference after the match, claiming that even he made such errors at a young age.
Kohli said:
"He's still young. I made many errors when I was young in my career and he will learn. He will look back and think yes, he could have chosen a different option in that situation and he realises that already. He (Pant) is an instinctive player and did well to overcome that situation and stringing a partnership with Hardik (Pandya). I think the way they played after the loss of three wickets, four wickets rather, was quite commendable. I am sure he will reflect on it and he will come out stronger."
Kohli also added that Pant would be the one who will be the most affected by his error and also claimed that he will be the future of Indian cricket.
"So all these guys have a lot of pride and passion to play for their country and they are the ones who feel the most disappointed when a mistake happens. From the outside, it looks like it was an error but the person who makes it, trust me, they are the ones who suffer the most with it. The talent is there for everyone to see and the character is there, but, as I said, yes, a few shots (refers to Hardik Pandya), not just Rishabh's. But that happens in sport. You make errors, you make decisions which are not right at that time and you have to accept it."