Kohli laments lack of competitiveness after India's 10-wicket loss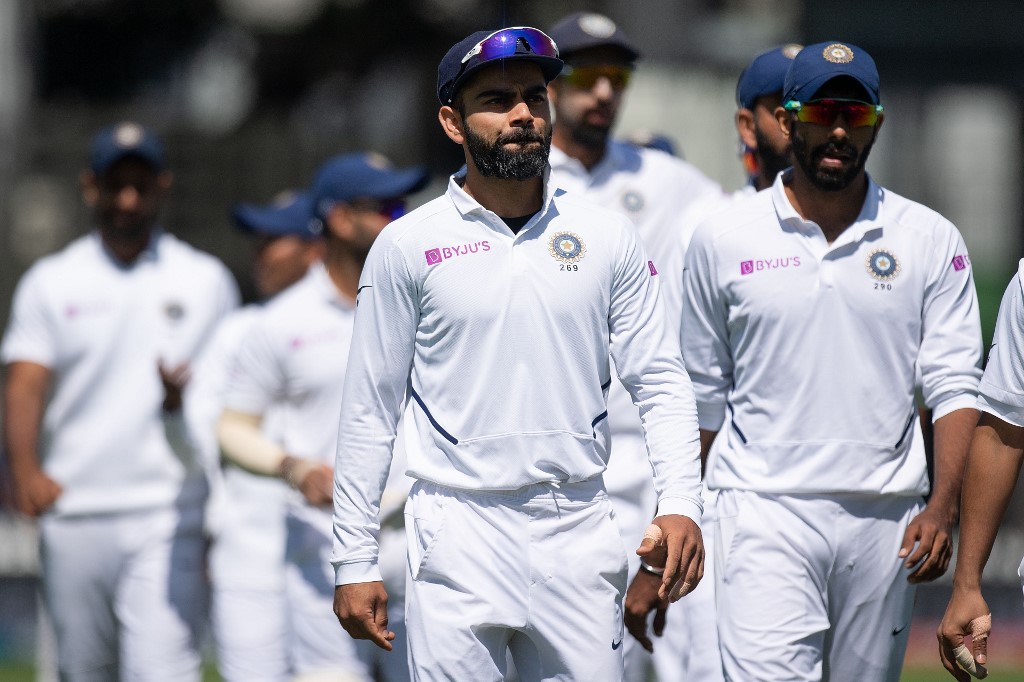 New Zealand rolled India over in the first Test played at Basin Reserve, Wellington as the hosts claimed a comprehensive 10-wicket win on the fourth day. India managed only 191 runs in their second innings which set a paltry target of 9 runs for New Zealand. Captain Virat Kohli was very disappointed with the shoddy performance put up by his side. The loss is Kohli's 11th Test defeat outside India.
Also read: NZ vs IND: 1st Test – Three key takeaways as visitors bite the dust
"This is a game where we didn't show enough competitiveness. In the past, we have known we have played good cricket even when we have lost, and we have been in the game. But I think we let ourselves down massively with the bat in the first innings," said Kohli. Inserted to bat first on a green wicket, India managed only 165 runs. Ajinkya Rahane top-scored with 46 whereas opener Mayank Agarwal added 34.
"You could say the toss played a big role in the Test match but that's uncontrollable, so you can't focus on that and take that as a massive factor. But having said that, the first innings performance pushed us back. We knew the conditions were going to keep getting better. So if you get 230 or 240 in the first innings of the Test match, then you are giving your bowlers a chance. In the second innings, deficit also becomes smaller," the Indian captain added.
After the poor start with the bat, India did eye a comeback by trapping the Kiwis at 225/7. However, the tail fought hard and added 123 more runs for the last three wickets. The mammoth lead became a crucial pressure point. "As a bowling group, we have been pretty good. The wicket did get better. Till the first 7 NZ wickets, we were really good. Wanted to restrict the lead to under 100, but the last runs from their batsmen made things difficult," Kohli said.
On his own form
One of the major concerns for the side is Kohli's own batting form. In this Test, he recorded the scores of 2 and 19. But Kohli denied reading too much into his recent outings. "I'm absolutely fine. I am batting really well. I feel that sometimes scores don't reflect the way you are batting and that's what can happen when you don't execute what you want to well. Look when you play so much cricket and you play for so long, obviously, you'll have 3-4 innings that don't go your way," the batsman said.