Kohli confirms Rahul will continue to keep wickets for India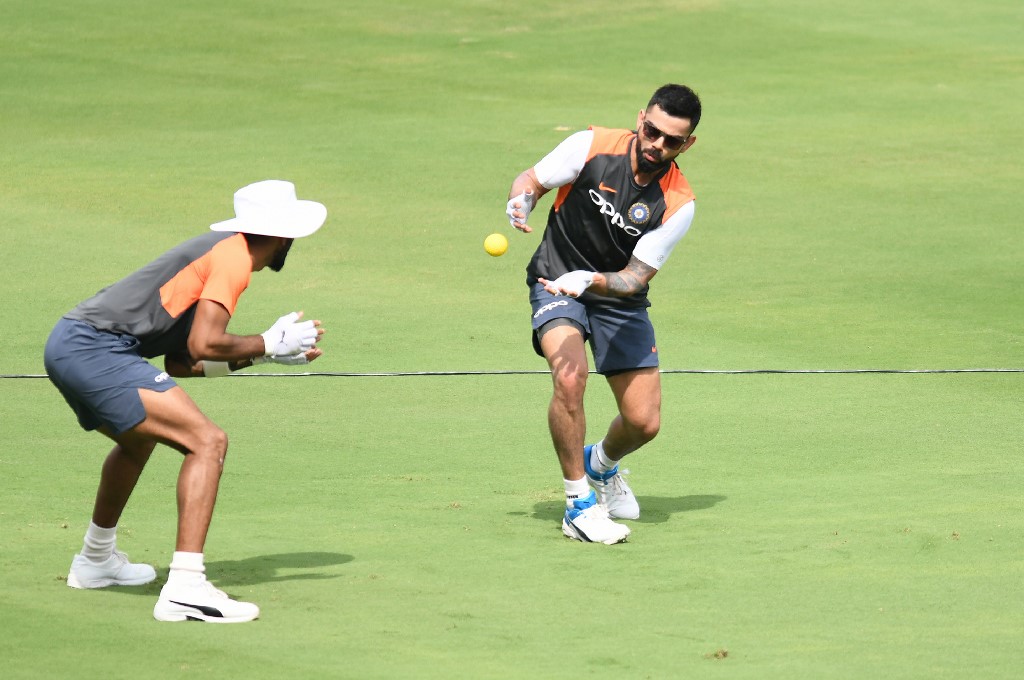 Indian captain Virat Kohli has suggested that KL Rahul will continue to don the gloves in both the ODI and T20I formats. Kohli believes Rahul's versatility and skills with the gloves will add an extra dimension to the side, allowing them to field an extra batter. Kohli's statement comes ahead of the 5-match T20I series against New Zealand beginning on 24th January in Auckland.
Rahul first donned the gloves in the first match of the ODI series against Australia. Rishabh Pant suffered a concussion while batting which opened up the door for Rahul to take up his new role. Rahul then batted at No.5 in the second ODI in Rajkot while continuing to keep, playing a match-winning knock. Kohli speaking to the media stated that the Karnataka batsman will continue to play a similar role in ODIs for the foreseeable future:
"Dhawan's injury will certainly alter a few plans for us… in the one-day game, we'll have to think of sticking to the same what we did in Rajkot (in the second ODI), that will probably work best for us as a side, have another guy at the top and let KL just express himself at that position where he played really well."
Kohli also added that Rahul will also keep in T20Is along with playing at the top of the order.
"In T20 cricket, obviously the dynamics change a little bit more because we do have lower-order batsmen who have done well. We have a few more options there in terms of solidifying that spot and probably let KL bat at the top."
Also read: "He is terrific": Smith lavishes praise on Kohli hailing his records
Move lends balance to the side
Explaining the logic behind the move, Kohli stated that it would lend better balance to the side. He also expressed confidence in Rahul's ability with the gloves.
"Him doing really well with the gloves has really opened up another kind of scenario for us where it gives us a lot more balance in terms of playing an extra batter. If he can keep that well, and perform well with the bat, then why not? As I said, this is something that we are looking to continue for a while. And nothing taken away from anyone else, it's just what brings the best balance to the side."
The move to back Rahul as the keeper will further put pressure on young Rishabh Pant. There was already a growing clamour to replace him in the side as the first-choice keeper. It now remains to be seen how he responds to losing his starting spot in the lineup.