Kieron Pollard fined for showing dissent at umpire during IPL final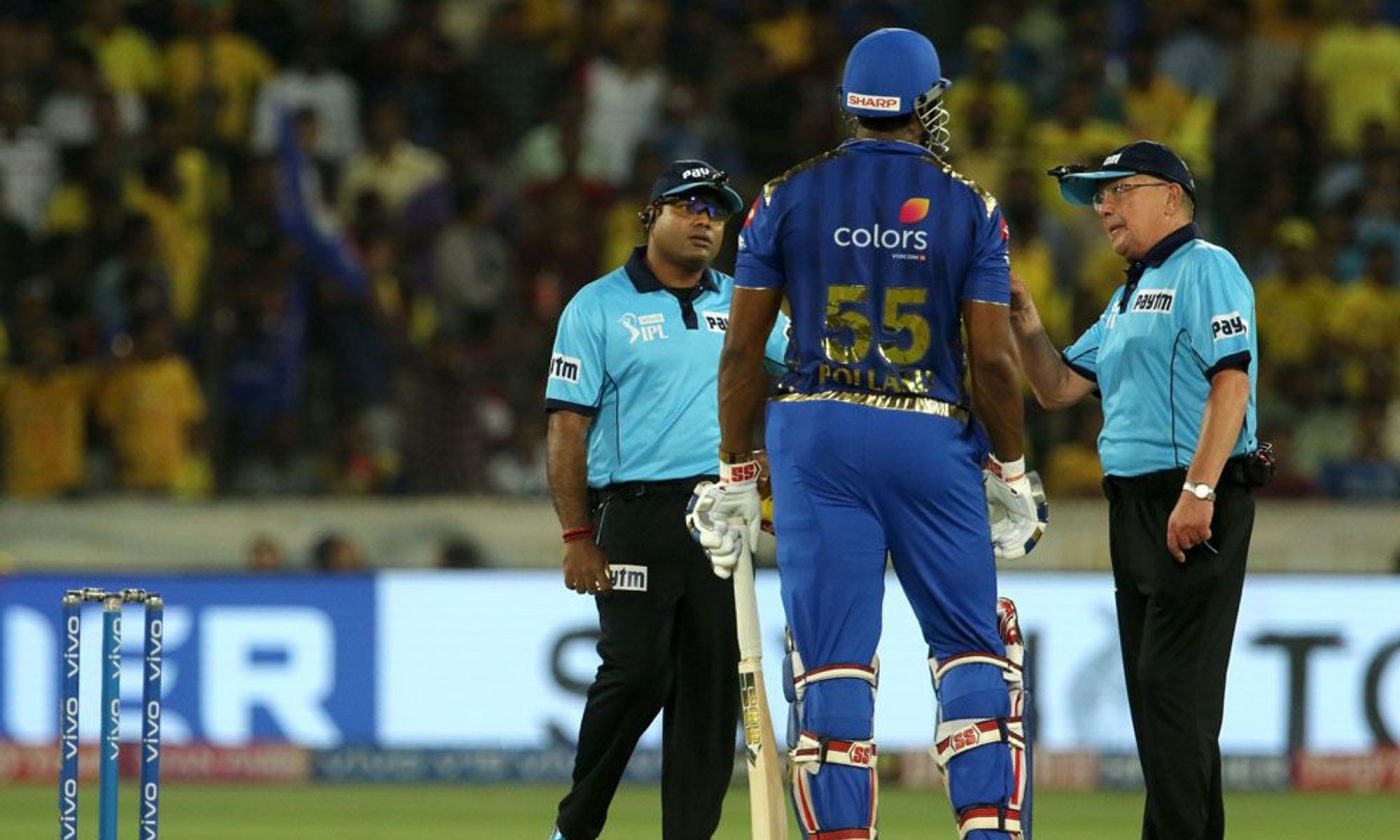 Mumbai Indians all-rounder Kieron Pollard has been fined 25% of his match fee for showing dissent in the IPL 2019 final against Chennai Super Kings. Pollard was dismayed at umpire Nitin Menon in the final over of the Mumbai's batting innings after a couple of wide ball calls which did not go their way.
Pollard was Mumbai's most impactful batter, scoring a quickfire unbeaten 41 as they edged Chennai Super Kings by 1 run in a thriller.
Pollard showed his dissent by taking strike away from the stumps and near the wide-line on the off-side. He then pulled out before Dwayne Bravo could bowl his delivery. This prompted both the umpires, Ian Gould and Nitin Menon to walk up to Pollard and deliver him a stern warning.
The IPL released a statement, confirming the fine:
"Kieron Pollard, the Mumbai Indians all-rounder, was fined 25% of his match fee for showing dissent at an Umpire's decision during the VIVO Indian Premier League (IPL) 2019 Final in Hyderabad. Mr Pollard admitted to the Level 1 offence 2.8 of the IPL Code of Conduct for Players and Team Officials and accepted the sanction. For Level 1 breaches of the IPL Code of Conduct, the Match Referee's decision is final and binding."
Pollard's impactful innings allowed MI to post a score of 149 on the board. CSK could not pull off the run chase though, only managing to score 148, in what was a pulsating encounter for the spectators.