Kevin Pietersen recalls how he outfoxed MS Dhoni at The Oval in 2007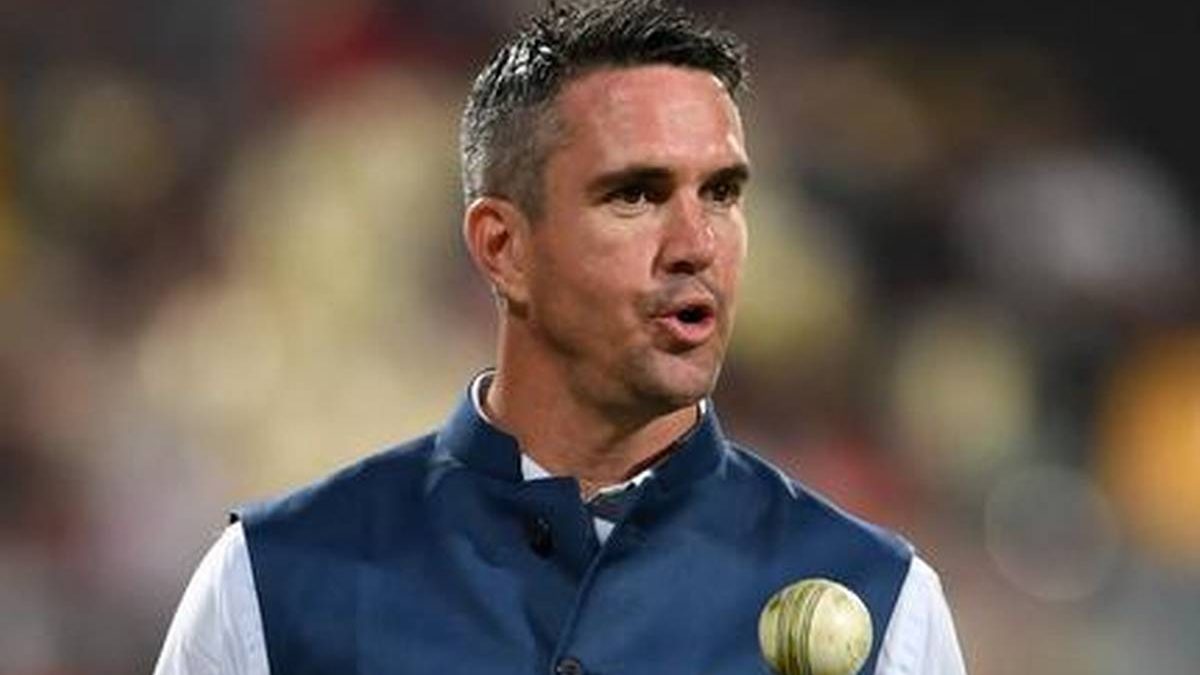 Recalling the famous dismissal of MS Dhoni during The Oval Test of 2007, Kevin Pietersen revealed how he outsmarted the wicketkeeper-batter. Having registered a seven-wicket win at Trent Bridge in the second Test after a draw at Lord's, India went into the final match with a 1-0 lead.
The Oval encounter, most remembered for Anil Kumble's maiden century, had a few other interesting tales transpired too, one of those being Pietersen denying Dhoni what could have been a dominating century.
In a video posted on Twitter on Tuesday, the former English player revisited his team's encounter and said: "Alastair Cook was under a high ball (at deep square leg). And guess who the batter was? Mr. Mahendra Singh Dhoni. He'd knocked me for a monster six. Almost went out of the ground into the Thames, gone. I held the next one back. (Pointing to his pocket) MS, I am afraid to say, you're in there, I am not in your pocket."
Dhoni had just smashed Pietersen for a six to move within a touching distance of his century, although he holed out to Cook for 92 off 81, including no less than nine fours and four sixes. Dhoni's 92 was only one of India's batting exhibitions in the encounter, Dinesh Karthik 91, Rahul Dravid 55, Sachin Tendulkar 82 and VVS Laxman 51 before Kumble's unbeaten 110 had powered India to a mammoth 664.
In response, England managed 345 before India declared their innings for 180/6 to set the hosts 500 to win. Pietersen's 101 alongside Ian Bell's 67 ensured that the match ended in a draw, with India winning the series 1-0. Incidentally, the 2007 series win remains to be India's last, as they suffered defeats on the subsequent tours in 2011, 2014 and 2018, while the 2021 five-Test series stands 1-1 currently, with fixtures at The Oval and Old Trafford to follow.
Loads of my career highlights came at The Kia Oval.

I loved going back with @betway to chat beating India 4-0, getting @msdhoni out, the 2005 Ashes and more… 🤣🥳🙏🏽 https://t.co/56t48cDpfg

— Kevin Pietersen🦏 (@KP24) August 31, 2021
In the Ashes in 2005, I came down here and I was in panic: Kevin Pietersen
Meanwhile, recalling his other memorable performances at The Oval, Pietersen termed himself lucky to have gotten the historic 158 during the Ashes 2005, when England lifted the urn for the first time in nearly two decades.
"When you get the opportunity to come to The Oval, it means so much to you. There are not too many grounds where you walk straight through the fans, where the fans can touch you. In the Ashes in 2005, I came down here and I was in panic. I had absolutely no time at all to think about batting. McGrath was bowling, I was lucky enough to get that 158.

Michael Vaughan lifted the urn for England for the first time in 18 years. When I came back up the stairs after that 158, it was absolute chaos. To just be swamped as players by the fans, you want to experience it," he added.

"It was here that I was celebrating my first-ever Ashes Test match hundred. We then went to No. 1 in the world, having beaten India 4-0 (2011). We got the mace and we did the celebrations around the ground. Sometimes, I have to pinch myself because I actually can't believe things happened the way they happened. There are so many fond memories that I wish could happen again," he concluded.