Kerala Ranji Team shows green signal to S Sreesanth's inclusion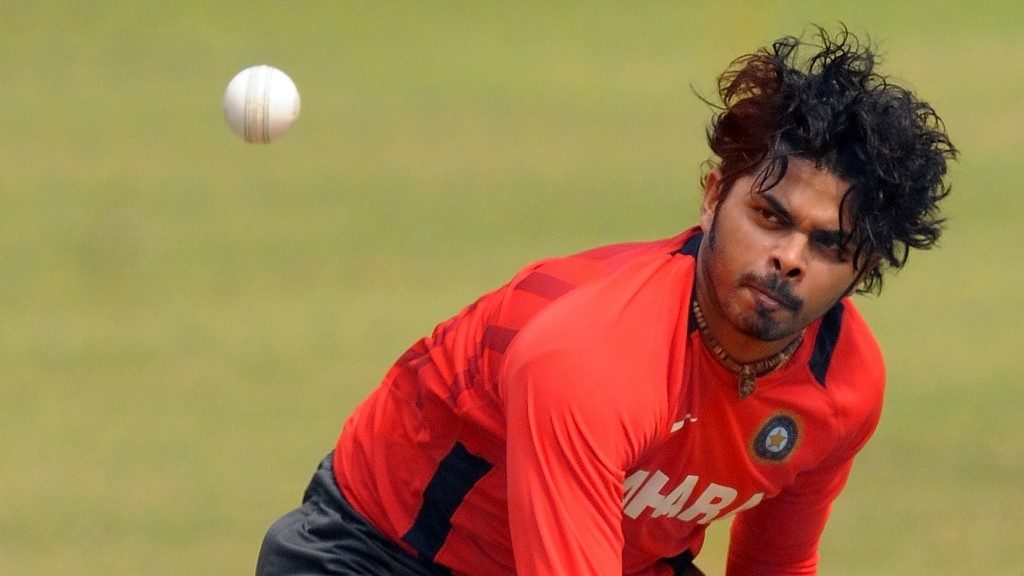 Indian cricket's most controversial bowler is set to make a return to the game soon. S Sreesanth, who was banned by BCCI for life due to his alleged involvement in a spot-fixing scandal, may soon take the new ball for Kerala's Ranji Trophy team. The state cricket association has given a green signal to his inclusion provided his fitness is up to the mark.
Speaking to PTI, Kerala coach Tinu Yohanan, also a former Indian fast bowler, confirmed the development.
"Sreesanth will be considered for this year's Ranji Trophy. We are looking forward to having Sreesanth playing for Kerala again. His (Sreesanth's) ban will (be) lifted in September. The good thing is that there is time for him to get ready. He is working hard on his game and his fitness. Then we will have to assess his physical fitness and game skills," Yohannan said.
Sreesanth has represented India in 27 Tests and 53 ODIs while taking 87 and 75 wickets respectively. He has also taken seven wickets in 10 T20 Internationals. He played a major role in winning India a Test match on the South African soil in 2006 and also picked up key wickets against Australia in the 2007 T20 World Cup semi-final.
In 2013, Sreesanth was alleged to be involved in a spot-fixing scandal while playing for Rajasthan Royals in the IPL. He along with his two teammates was kept in custody. Later BCCI enforced a life-ban on him. However, last year, it was reduced to seven years in total. The 37-year old will complete the ban in August and will be available for selection from September.