Joginder Sharma: From World Cup winner to diligent policeman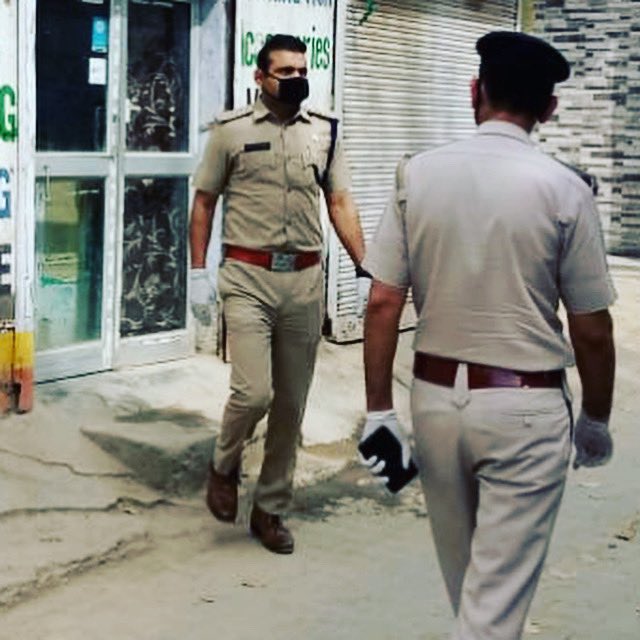 Indian cricket fans will forever be indebted to a certain Joginder Sharma, who bowled India to their maiden T20 World Cup victory in 2007 against Pakistan. Today, 36-year-old Joginder serves as the Deputy Superintendent of Police in Haryana and is leading India's fight against the deadly Coronavirus pandemic from the front.
Claim to fame
Unfortunately, winning the World Cup for India was the only highlight of Joginder's career on the international field. His consistent performances for Haryana in the domestic circuit did earn him a national call-up in 2006-07 but the bowling all-rounder went on to play just eight international matches for the Indian national team.
His biggest claim-to-fame though was bowling the last over of the innings in the final of the 2007 ICC World T20. Much to everyone's surprise, then captain MS Dhoni had entrusted Joginder to bowl the final over in the semifinal against Australia. Dhoni's gamble worked and India marched on to the finals. The feat was repeated in the final and once again, Joginder was handed the ball in the last over. The result was the same.
Making a difference
Joginder's achievement in 2007 led to the Haryana Police offering him a job with the department, which the lanky bowler gladly accepted. 13 years later, as the DSP of Haryana, he's leading a team of officers responsible for ensuring citizens stay at home during the 21-day nationwide lockdown in India. His fame and fitness apart, Joginder is using his cricketing values like 'teamwork' in a bid to tackle the Coronavirus pandemic that has crippled the country.
The International Cricket Council (ICC) has hailed Joginder's efforts, calling him a 'real-world hero'.
"It was also a big thing, winning the World Cup for India, but here we have to save the nation. And even if I am playing a small part in this, then it is huge," Joginder said.