Jofra Archer aiming for Test return during England's tour of West Indies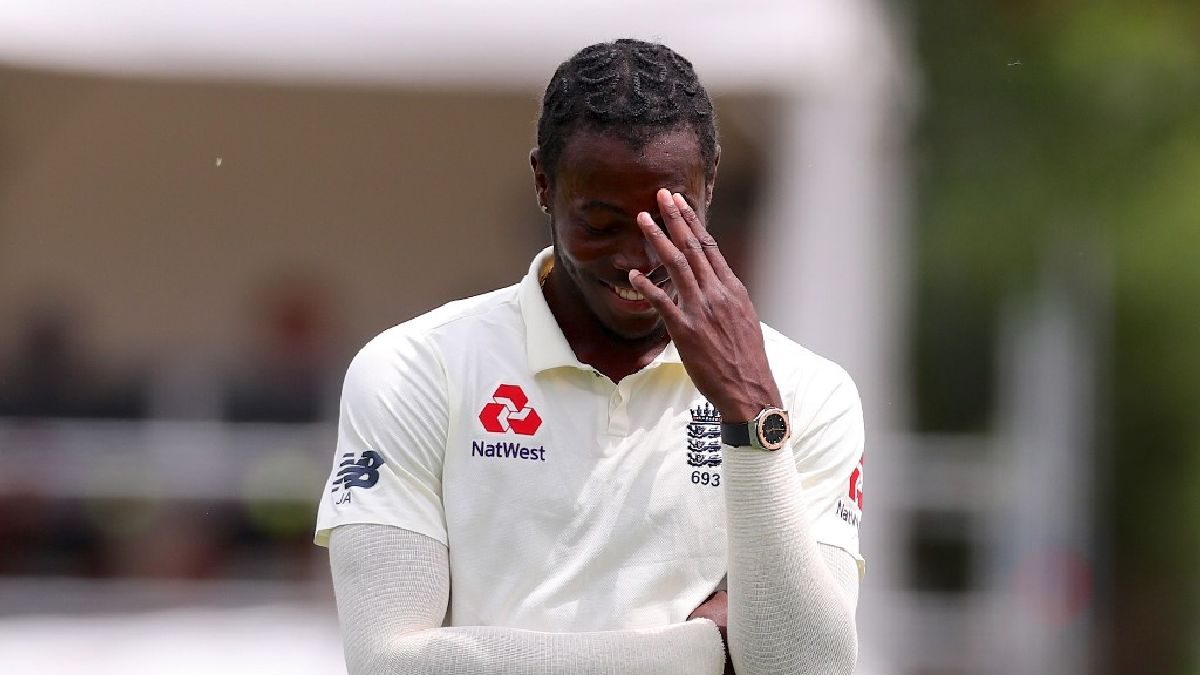 England speedster Jofra Archer has been and will be out of action for a while all thanks to his stubborn elbow issues. Hailed as one of the finest fast bowlers going around, Archer won't be participating in the high-voltage T20 World and Ashes down under later this year. The right-arm pacer's fitness issues have certainly dented England's plans as he has been a vital cog of the national team ever since making his international debut in 2019.
With Archer being prone to injuries, many fans and experts believe the pacer shouldn't be considered for the longest format of the game. However, the star pacer believes he still has a future in Test cricket. Archer has even targeted a return to the Test team during the West Indies tour next year. However, proving fitness and bowling with the same lethality after coming back won't be easy for the pacer.
I've always been of the view that everything happens for a reason: Jofra Archer
"When I got the news that I'd be out for the rest of 2021 because I had suffered another stress fracture in my elbow, it was pretty tough to take. But I've always been of the view that everything happens for a reason and the injury doesn't change the way I look at my career," Archer wrote in his column for Daily Mail.

Archer also said he's gutted not being available with several important events being in the pipeline. "I've said many times before that Test cricket is the most important format to me and nothing has changed in that respect. It's frustrating to be sitting out an important series against India, as well as not being able to make the trip to Australia this winter — not to mention the Twenty20 World Cup in the UAE," he added.

"If I do end up with another stress fracture, I may have a different view on things as regards my future. But for the moment, I'm still only 26 and I think my best years as a Test cricketer are ahead of me," the 2019 World Cup winner further added.
Meanwhile, England are currently battling out with India in a five-match Test series. Joe Root's men have endured a difficult time so far, trailing 0-1 after the first two games. The third Test gets underway on Wednesday (August 25) at the Headingly in Leeds.