James Anderson is a unique swing bowler, Virat Kohli was unable to avoid his trap: Ian Chappell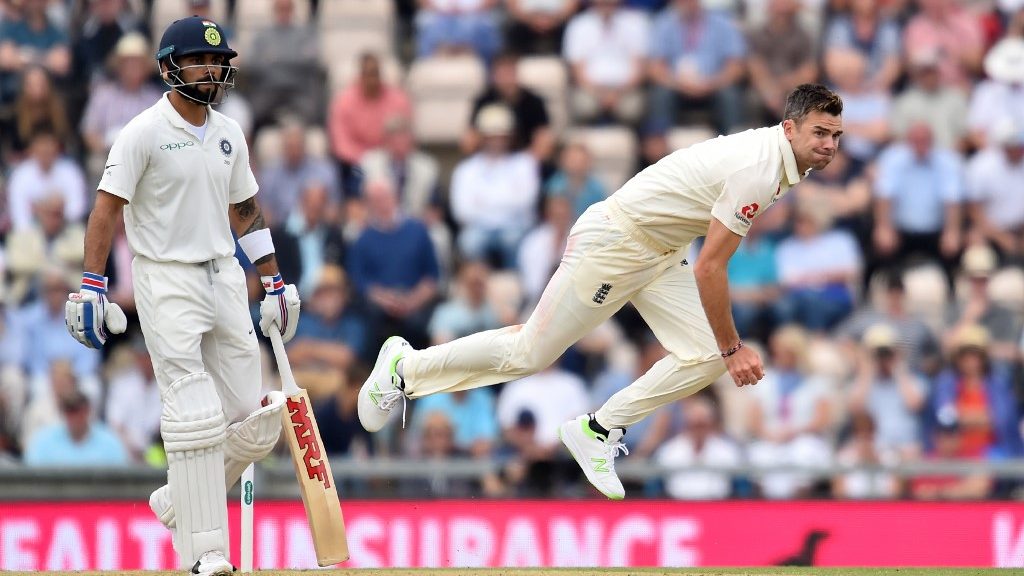 Indian skipper Virat Kohli has certainly not been at his best lately. In the ongoing Test series against England, the veteran batter has constantly struggled against the deliveries outside the off-stump. Two of the five times, he has fallen prey to veteran England pacer James Anderson. At 39, Anderson has certainly spitted venom in the ongoing series as many Indian batters have gone down against him.
In the first three games, Anderson picked as many as 13 wickets including a five-match haul. The right-arm pacer also left the cricket world in awe with his performance as one hasn't seen many fast bowlers shining after turning 35. Former Australia captain Ian Chappell is also among many to praise Anderson. Calling the fast bowler best at his art, Chappell hailed the longevity of Anderson's career.
James Anderson's skills make him an unstoppable force on his day: Ian Chappell
"The collapse at Headingley was engineered by a master of his craft. James Anderson is the best at his art; his ability to control swing in both directions and disguise his intentions is masterly," Ian Chappell wrote in his recent column for ESPNcricinfo.

"The remorseless way he sets up batters with the skill of a seasoned copper makes him an unstoppable force on his day. Anderson's longevity, and the fact that he achieves consistent movement without periodically losing one or other of his main deliveries, means he's unique as a swing bowler," he added.
As mentioned above, a batter of Virat Kohli's caliber has also struggled against Anderson this series. Highlighting Kohli has been dismissed seven times by Anderson in Test matches, Chappell said the Indian skipper hasn't been able to avoid the trap set for him.
"India's top order may have been humiliated by a 39-year-old taunter, but it's easier to accept when you succumb to a champion. The big wicket that really put the skids under India was that of their captain, Virat Kohli. This was the seventh time Anderson has dismissed Kohli in Test matches, and despite knowing how the ambush was planned, Kohli was unable to avoid such a deftly laid trap," the former Australian skipper asserted.
Meanwhile, the five-match series is currently poised at 1-1 after the first three games. This means the winner of the next clash will take an unassailable 2-1 lead. Hence, both teams must gear up to put their best foot forward. The fourth and the penultimate game gets underway on September 2 at the Kennington Oval in London.