It's quite scary' – Jhye Richardson on his hefty price tag in IPL 2021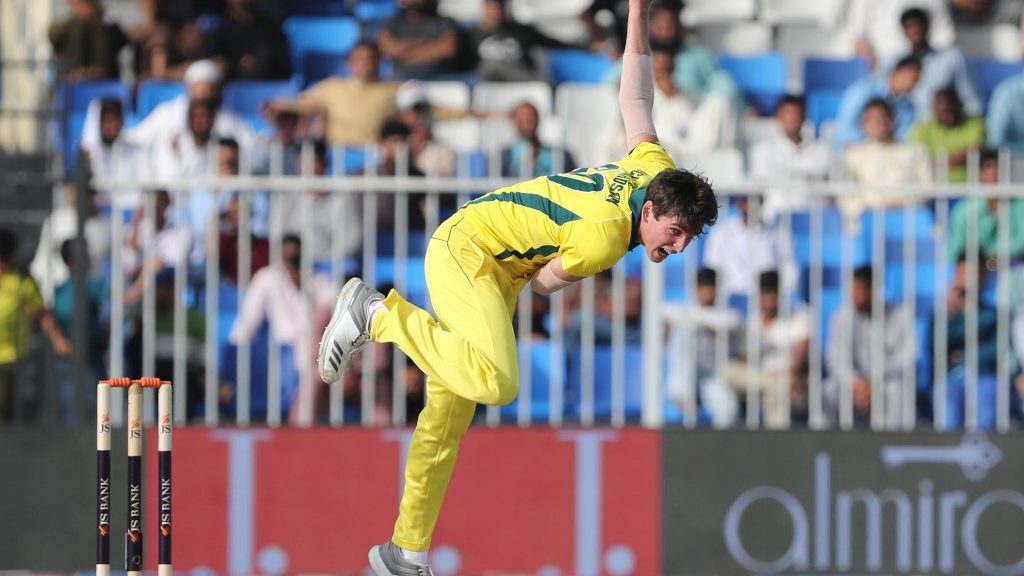 Australia's right-arm quick Jhye Richardson will be making his debut in the Indian Premier League (IPL) for Punjab Kings (formerly known as Kings XI Punjab) in the 2021 edition. Even before taking the field in the T20 Extravaganza, Richardson has been making headlines and the fans are eager to see the speedster play in IPL owing to his hefty price tag.
In the IPL auction, Punjab shelled out a whopping INR 14 crore to acquire the services of the 24-year-old. The pacer initiated a bidding war on the auction table owing to his blistering performance in the BBL 2020-21. In 14 games, the pacer picked 27 wickets at an economy of 7.09 along with hammering 89 runs with the bat at an average of 22.25.
As Jhye Richardson gears up for his first outing in the T20 Championship with a game against Rajasthan Royals in Chennai on Monday, he revealed his reaction after getting sold to PBKS for INR 14 crore during the auctions. The right-hander believes that it was a life-changing moment for him and was overwhelmed.
Having financial security post cricket is the biggest relief for me: Jhye Richardson
The pacer revealed that the biggest relief for him is that now he will have financial security post cricket. However, Jhye is also aware of the fact that it also brings a lot of expectations and pressure. "It's quite scary. It did not hit me straight away. I was actually watching the auction in New Zealand, it was quite late at night. It probably did not hit me straight away. It's a funny one because you know that it's gonna change your life. It's life-changing.
"I was overwhelmed by the fact that this is going to change my life. For me, it wasn't a jump up and down and get a really exciting moment, it just did not hit me straight away and even now it's hard to comprehend how much it is and how much it's gonna influence my future." the 24-year-old said while talking to Sports Today.

"That's what we look like a cricketer, we have a front-end earning capacity and you know our career might live 5 or 10 years but to have something like this and have financial security post cricket is the biggest relief for me. Obviously the added pressure and the expectation, all the challenges we expect in cricket anyway.

"For me now it's not to worry about the price tag, it to worry about my own execution and my won skills and show all of India what I am capable of," he added.