Ireland's Kevin O'Brien bids farewell to ODI cricket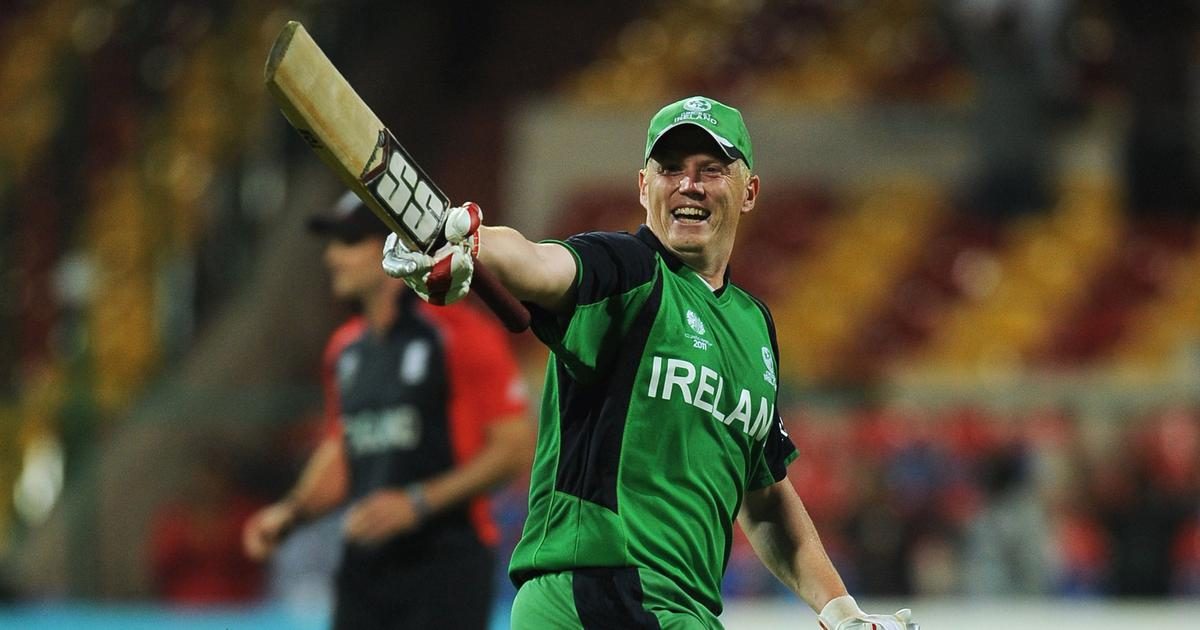 Talismanic Ireland allrounder Kevin O'Brien has announced his retirement from the One day International cricket. After 15 years of playing, the 37-year-old has decided to step aside from the game, leaving behind a rich legacy and some bunch of very pleasant memories. The hard-hitting batter was undoubtedly the toast of Ireland due to his belligerent style of hitting and his ability to change the game within a span of a few overs.
He thus finishes his ODI career having scored 3,618 runs and picking up 114 wickets as well. The right-hand batter is just third in the run-scoring list for Ireland now. What makes O'Brien special is his ability to strike the ball well even against top teams such as England, India, and West Indies. His's strike rate of 88.92 was among the best for the team.
It was not just the associate nations but also against quality teams that the 37-year-old would score his runs and give Ireland a fair chance of winning. Apart from scoring runs as well taking regular wickets for his team, O'Brien was a wonderful fielder as well, further demonstrating his value in the team. He took 68 catches and thus finished with top honors in this department as well.
Kevin O'Brien A true servant of the game for Ireland
Announcing his decision, O'Brien said, "After 15 years playing for Ireland, I feel now is the right time to step away and retire from ODI cricket. It has been an honor and a privilege to represent my country 153 times and the memories I take from them will last a lifetime," as quoted by Cricket Ireland.

"This has not been an easy decision, but after ongoing consideration, I don't feel I can contribute to the ODI team as much as I have in the past. The hunger and love for the ODI format are no longer the same as it was and it wouldn't be fair to Andrew, Graham, the team, and our supporters to continue to play while no longer feeling at 100%."

"I've had some unbelievable moments with the team since 2006 – the three World Cups, the personal successes and spending time traveling and playing all over the world, but I will now shift my focus and remain fully committed to T20 cricket – with two world cups in the next 18 months – and hoping to add to my three caps in Test cricket."