IPL 2021: Three franchises chase Australian pacer Nathan Ellis for UAE leg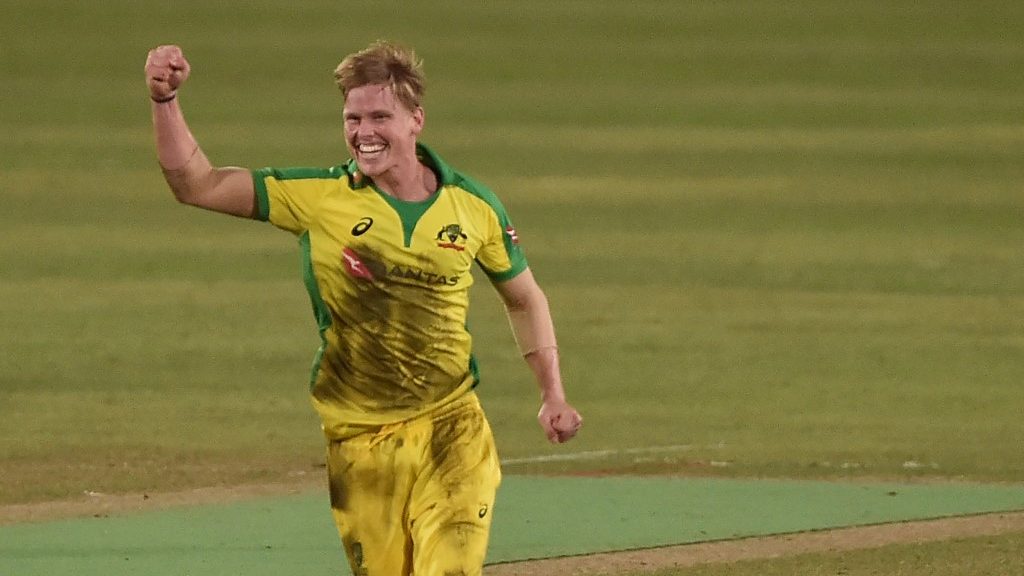 Australian pacer Nathan Ellis is having a dream year. He got to make his T20I debut against Bangladesh recently and made it memorable by picking a hat-trick. Apart from that, he was also named as a reserve player in the squad for the upcoming ICC T20 World Cup 2021. Now, the year 2021 has got even bigger for him as one of the unnamed IPL teams has picked him for the UAE leg which is set to begin on September 19. Interestingly, he was being chased by three different franchises before one team finalized him.
The pacer's final IPL deal will be approved by Cricket Australia (CA) and then Ellis will be eligible to play in one of the best franchise T20 leagues going across the globe. If the 26-year-old continues to impress in the IPL, then Australia could also include him in the main squad. Interestingly, Eilis went unsold in the IPL auctions earlier this year.
But an opportunity came along for him when the 14th edition of IPL got postponed due to the second wave of the COVID-19 pandemic in India. With the eight franchises desperate to finalize the teams due to certain players declining the UAE leg of IPL, Ellis is one of the players who will come to the second leg as a replacement player.
Ellis first made an impression in the Big Bash League (BBL) while playing for Hobart Hurricanes. Once rejected for being too short as a fast bowler, he kept on continuing with his dream of being a pacer. His life changed 360 degrees when he decided to move to Tasmania.
"There were no promises or anything, but it was, 'If you train well and play well, you'll get the chance'," Ellis told cricket.com.au in 2019. "That was enough for me."
George Bailey effusive in praise of Nathan Ellis
Australia chief selector George Bailey hailed Ellis' commitment and patience in putting hard yards.
"It's a great story of perseverance and commitment to the cause," Bailey said. "In terms of what you're after from those reserves and knowing we can't carry that many of them, you want someone who can cover as many bases as you can, particularly in T20 and the distinct roles of bowling with the newer ball and finishing off at the death," he added.