IPL 2021: Ishan Kishan throws light on special text written on all his bats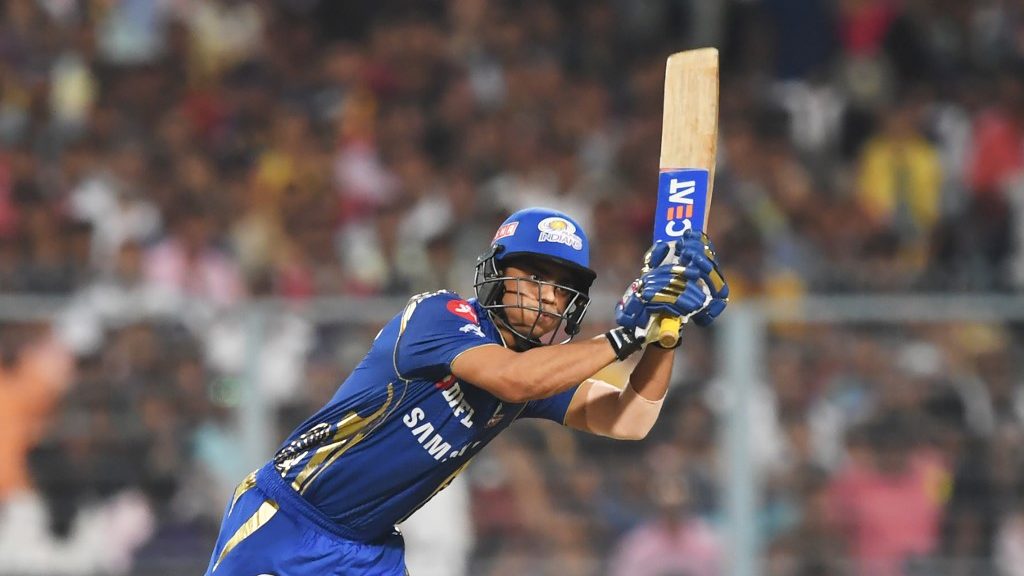 Ishan Kishan had a breakthrough season for the Mumbai Indians in the 2020 season of the Indian Premier League. With more than 500 runs in the United Arab Emirates, he had sent a message right across the Indian selectors that he was ready. Despite an on-off start to the 2021 season, Kishan was given an opportunity to play in the recent Sri Lankan tour.
And just like his T20I debut, where he smashed a match-winning fifty, Kishan scored 59 runs from 42 balls to stamp his authority. But, with the second leg of the IPL 2021 starting in the UAE on September 19, Kishan will be looking to solidify his case for the upcoming T20 World Cup squad. In a recent interaction though, he was heard talking about the stickers on his bat.
Ishan Kishan reveals text written on his bat gives him confidence
In a special interview with the official social media team of the Mumbai Indians, Kishan talked about marking his bat. "No, I don't keep my bats marked to know which I've to use. But yes, I always know which is the one I have to pick. My debut bat is not with me here. I've sent it to SG because I want three more bats just like that to play with. If you own a lot of bats too, you get confused. You don't know which to play with. Now I'm confused as to which bat to play with!," Kishan said. 
He further went on to say that he has the text 'Om Sai Nath' written on all his bats. This is a phrase associated with spiritual beliefs. Kishan also talked about his style of batting. The left-handed batter had smashed his first ball on the ODI stage for a six. While explaining what his coaches have advised him, the Jharkhand player revealed that everyone has told him to watch the ball. With the kind of confidence Kishan has shown so far with the bat at the international stage, he looks like a great prospect for the future of Indian cricket.