IPL 2020: 5 champion death bowlers to watch out for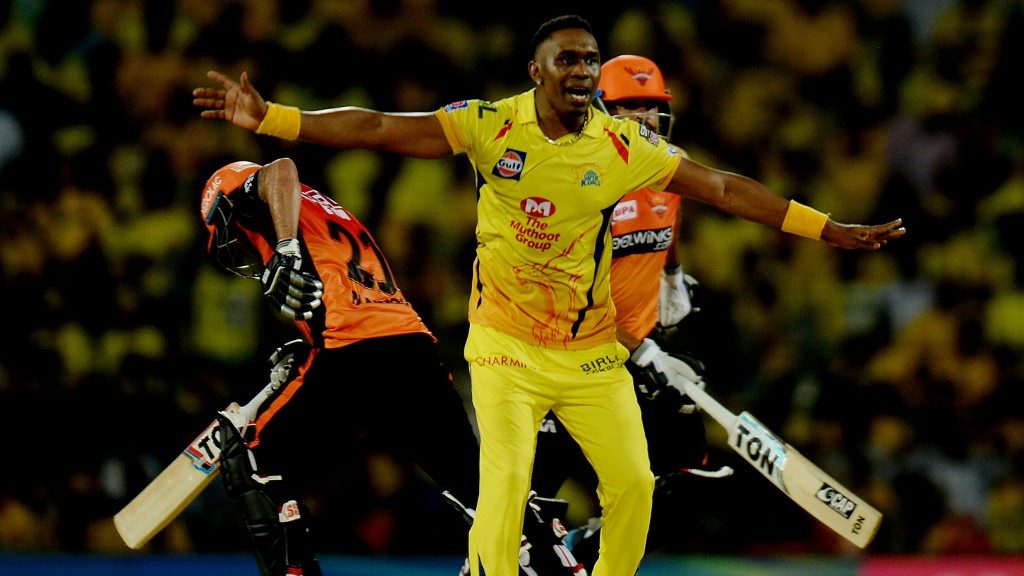 With the arrival of T20 cricket, it was widely assumed that the new format would heavily favour the batsmen and the bowlers would be reduced to mere spectators. Heavier bats, shorter boundaries and flat pitches became the norm in T20 games and the reverse hit and scoops were now a significant part of batsmen's game. Death overs, mainly the last 4-5 overs were the ones where the batsmen would run amok and score at an insane run rate. In the last few years, a number of bowlers have emerged who have become excellent death bowlers and have successfully been able to restrict batsmen to a reasonable score. Let's have a look at 5 top death bowlers playing in IPL 2020.
5. Jasprit Bumrah
Jasprit Bumrah, who is currently one the best T20 bowlers, has become a force to reckon especially in the death overs. While he has a good bouncer and slower ball, his yorker which he learnt under the tutelage of the original yorker specialist, Lasith Malinga in Mumbai Indians makes him very difficult to score off. He has impressive numbers in the IPL with 82 wickets in 77 games with 47 coming in the overs 16-20 while in International T20 he has even better numbers with 33 of his 59 wickets in the death at a brilliant economy of 7.39 and strike rate of 13.1. Bumrah's accuracy is unmatched in the current crop of bowlers and with a calm and composed head on his shoulders, Bumrah is easily one of the best death bowlers in the forthcoming IPL.
4. Jofra Archer
One of the most exciting prospects in World Cricket today, Jofra Archer is a gun bowler in the death overs. While Archer had been around in the domestic T20 circuit, he came under the spotlight in the 7th edition of the Big Bash League in Australia, where his variations and incredible pace made the world sit up and take notice. Archer is faster than he appears and that makes him even more dangerous. While he hasn't played much international cricket yet, in T20 leagues across the World he has picked 119 wickets with 58 in the death at an economy of just 8.15 and strike rate of 12.6. Archer has all things going for him and is surely one of the most lethal death bowlers.
3. Rashid Khan
Seldom do you expect spinners to be bowling in the death overs, but that has been the class of Rashid Khan. He has over 300 wickets in T20 cricket even before turning 22. He has picked 56 wickets in the death in T20 leagues at a jaw-dropping economy of just 7.6, in a phase where batsmen are going hard at every ball. In International cricket where he has a total of 89 wickets, from 16-20 overs, Khan has an even lower economy of 7.26 and strike rate of 9.7. His ability to change his pace with ease and his unreadable variations make him a nightmare for the batsmen. He is a bowler who has done well in all phases of the game, but his impeccable record in the death, despite being a spinner truly stands apart.
2. Kagiso Rabada
The bowler who is touted to go down as one of the best fast bowlers of all time, Kagiso Rabada is perhaps the only bowler who can knock the stumps of a rampaging Andre Russel with a yorker. While Rabada has been extraordinary in Tests, in the last year's IPL he showed what he was capable of in the shortest format as well, picking 25 wickets and bowling with terrific pace and accuracy. While he has 15 of his 30 international wickets in the death at an impressive economy of 8.19 and perhaps one of the best strike rates of just 8.9, in franchise cricket he has picked 29 of 58 scalps in the death overs. He tends to leak runs occasionally due to his rapid pace, but Rabada has proved to be a wicket-taker and is very difficult to get away with his pinpoint yorkers and lethal bouncers.
1. Dwayne Bravo
According to the numbers, Dwayne Bravo is the greatest T20 bowler of all time. He has 506 wickets in all combined T20 cricket and has been an absolute revelation in the death overs. A lot of teams over the years have brought him on only in the 13th over and entrusted the responsibility of managing the death overs mainly onto him. While he didn't play much international cricket (59 wickets), in T20 leagues across the World he has picked up almost 250 wickets in the death out of around 450. He is the only overseas bowler to have won the purple cap twice in the IPL. Be it his slow, dipping yorker, his drastic change of pace or clever alterations in line and length, Bravo has been one of the best death bowlers in T20s and while his skills have declined slightly over the last 2 years, he still remains a top bowler.