IPL 2019: Unveiling the Mystery spinner – Varun Chakravarthy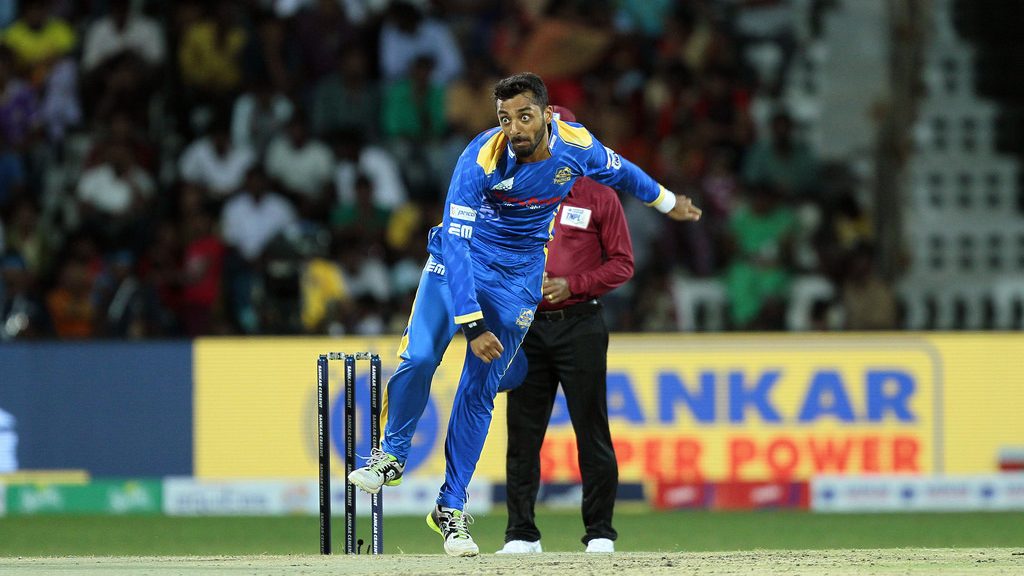 8.4 Crores! That's the whopping amount Kings XI Punjab shelled out to buy a bowler who is yet to play in the IPL. Largely an unknown quantity, the mystery spinner from Tamil Nadu, Varun Chakravarthy, hit a jackpot in the 2019 auction. The 27-year old will be making his maiden IPL appearance this year.
KXIP bought the spinner for 8.4 crores from his base price of 20 Lakhs. They had to fight an intense bidding war with four other franchises to enlist Varun in their roster. Punjab already had Ravichandran Ashwin and Mujeeb Ur Rehman (Afghan mystery spinner), and now they have added another mystery man to their attack.
Varun had impressed the cricketing fraternity with his splendid performance in the Tamil Nadu Premier League. In 10 matches, he had maintained an outstanding economy rate of 4.2. Varun next made his state ODD debut and shined in the Vijay Hazare tournament by finishing as the second-highest wicket taker. These performances made Varun a hot property this year.
The growing up years:
Like almost every Indian child, Varun was passionate about cricket from his initial years. He began as a wicketkeeper-batsman but soon took up fast bowling as his primary craft. However, multiple injuries then forced Varun to move away from pace bowling and cricket in general.
Devoting time to his education, Varun completed a course in Architecture from Chennai's SRM College. He also started working professionally in the field but love for cricket pulled him back towards the game.
Turn towards spin:
Varun returned to Tamil Nadu Club cricket as a fast bowler but destiny had other plans for him. A leg injury again separated cricket from the youngster, and he was out for six months this time.
The compulsory rest compelled Varun to rethink about his game. He restarted by bowling finger spin in Tennis ball cricket. The bowler picked up variations and worked hard to master the skills. His success in club cricket with the mystery spin prompted his selection in the TNPL.
Gearing up for success:
Varun's fellow statesman Dinesh Karthik was excited to see the variations this bower had to offer. Karthik had called up Varun at the KKR net practice in IPL 2018 for try-outs but the deal did not go through. The twirler then enjoyed tremendous success in the TNPL and Vijay Hazare Trophy which boosted his chances. The 2019 IPL auction materialized Varun's dream of breaking into the Indian cricket carnival.
Varun's variations:
During the course of TNPL, the mystery spinner had revealed that he had as many as seven variations in his arsenal. The batsmen were bamboozled by the varieties Varun threw at them. He managed to breeze through his four overs by the time batsmen thought they had started to understand his bowling.
The Tamil Nadu spinner grew up idolizing the legendary Indian spinner Anil Kumble, he learned a lot by watching Kumble bowl. Here are all the seven variations that Varun has mastered –
Off break
Leg break
Googly
Flipper
Slider
Topspin
Carrom ball