India's forgotten spinners light up an evening of cricket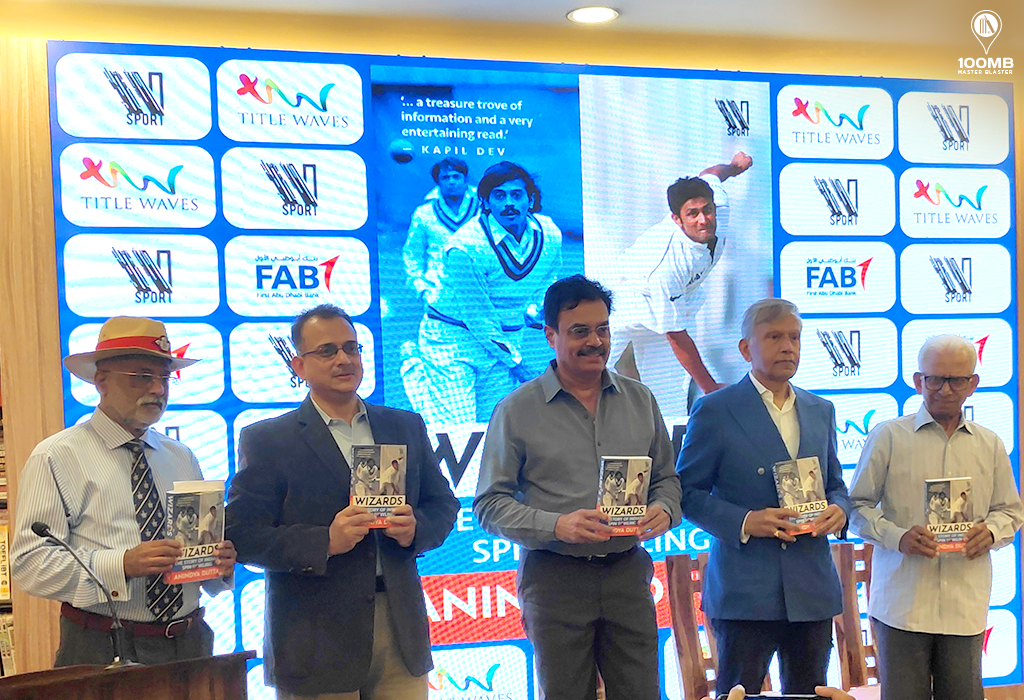 Dilip Doshi and Padmakar Shivalkar. These two left-arm spinners are unlikely to get a mention while reminiscing the legendary line-up of India's spin riches. The famous spin quartet shall hog most of the limelight while this duo that has a total of international experience of 33 Tests will get ignored. All of those 33 Tests belong to Doshi, none to Shivalkar. And yet, the pair of lefties lays claim to 1,487 first-class wickets. In an evening full of anecdotes, Doshi and Shivalkar along with Dilip Vengsarkar shared their heart out. The occasion was of the launch of the book – Wizards: The story of Indian spin bowling by Anindya Dutta. 
Also read: IPL 2020: Extra TV umpires may monitor no-balls
The delayed debut
Rajkot-born bespectacled Doshi had already earned respect from his peers before he stepped out for India in Tests. The tweaker impressed cricket's greatest all-rounder Gary Sobers which earned him a county stint with Nottinghamshire. Despite his performances in England, Doshi remained out of the Indian team due to other established spinners. He eventually made his Test debut at the age of 32.
Speaking on his debut, Doshi said he was always eager to play Test cricket. He was ready to go and had a positive mindset throughout his career despite the delayed start. Doshi registered the then-record of most wickets on Test debut by an Indian with the figures of 167/8 against Australia in Chennai. Doshi described his most heroic effort which came at Melbourne in 1981 where he delivered 74 overs with a fractured foot. India went on to win the match by 59 runs. The spinner was later inexplicably dropped under the new leadership of Kapil Dev.
A dream that never came true
"Best bowler who never played Test cricket", that's how both the Dilips described Padmakar Shivalkar. Fondly known as Paddy, Shivalkar was the mainstay of Bombay cricket in an era where they turned up to lift every Ranji Trophy. In the nostalgic session, Shivalkar shared the story of how he earned his first job with two wayward deliveries.
"I was looking for a job after my SSC education. One of my friends took me to Vinoo Mankad. If I had managed to impress him, I would have earned a job while playing cricket. Till that point, I had only bowled with the tennis ball. Mankad gave me the season ball and instructed to bowl. I bowled the first two deliveries and heard 'thud' both the times. I was happy that I had targeted the stumps until my friend gave me a mouthful. Both the balls hit side poles of the net. I was really embarrassed but Mankad saw something in me. I got the job even after those two rubbish deliveries," Shivalkar remembered.
Shivalkar soon got into the Bombay Ranji team and started winning matches on his own. His zenith was in 1973 Ranji Trophy final where he took 13/34 against Tamil Nadu on a rank-turner. Vengsarkar also shared his memory of recalling Shivalkar at the age of 42 because he could not find any better left-arm spinners in Mumbai cricket.
When asked about how he felt about never playing for India, there was a collective sigh from Shivalkar and the little gathering. Even after not getting a single Test appearance, Shivalkar was not bitter. "What else could I have done? It (the selection) wasn't in my hand. I felt I should have played at least once but it wasn't in my destiny," Mumbai's ace spinner said.
Vengsarkar lightens up the mood
India's batting legend brought humour into the night with his on-field anecdotes. One, in particular, was regarding Pakistan's great batsman Javed Miandad. Speaking about home umpiring in Pakistan, Vengsarkar was surprised to learn that Miandad was given LBW for the first time after playing 34 Tests. When the Indian caught up with Miandad and asked about the dismissal, he exclaimed, "Are wo bhi out nahi tha! (Even that was not out!)" Vengsarkar later went on to praise and revive memories of both the spinners present at the book launch.
#WizardOfSpin launches in Mumbai with #DilipVengsarkar #DilipDoshi #Paddy Thank you so much for all those who attended. Truly humbled by the love for my writing. @WestlandBooks @karthik_venk @karthikavk @NorthStandGang @Oam_16 @Choudharis @NishadPaiVaidya @suneerchowdhary pic.twitter.com/XFHP7qu3d0

— Anindya Dutta (@Cric_Writer) November 5, 2019