India Under-19 captain Priyam Garg is eager to face Jasprit Bumrah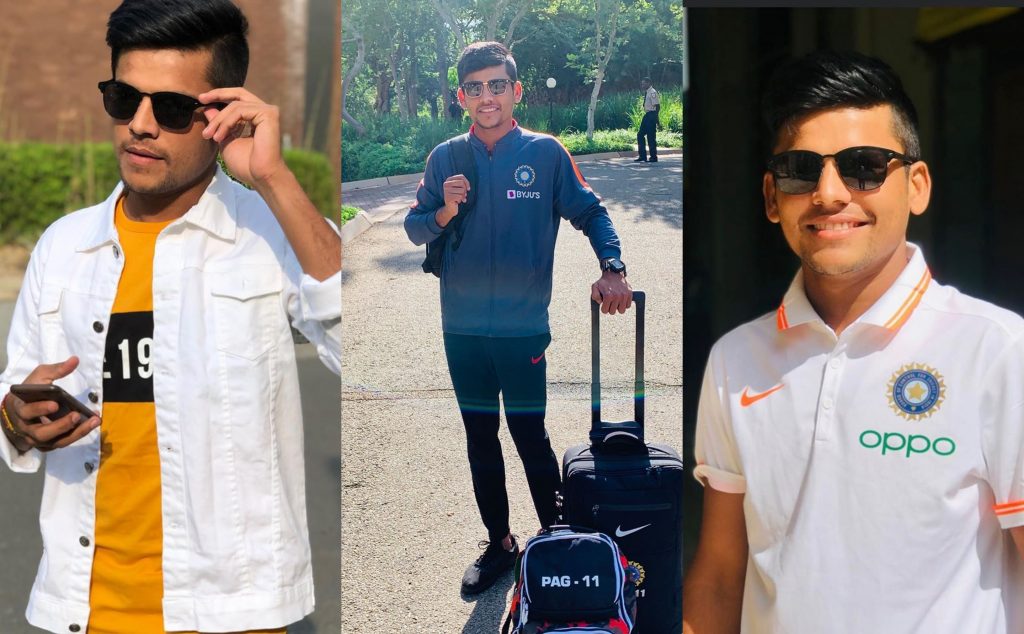 With Covid-19 pandemic haunting the world, cricketing action has been on a pause for a while. However, this has prompted many cricketers to express themselves off the field. The latest addition is that of India's Under 19 captain, Priyam Garg. Speaking on a live show hosted by the Helo App, the 19-year old opened up on his lifestyle and his idols.
On maintaining fitness during the lockdown period
Garg is focussed on maintaining his fitness in this difficult period. He follows a schedule prepared by BCCI, with his brother helping him in sticking to his routine. Apart from physical exercises, the youngster is also working on improving his mental strength. The batsman is also performing yoga and meditation practices three days a week.
Also read: 4th innings hundreds in away Test wins of this decade
IPL is the best platform for youngsters
Garg believes that the IPL is a great platform for young cricketers which allows them to knock on the doors of Team India. He said that the most important thing right now is to look after one's own safety and fitness. There can be only speculations on whether the IPL will take place or not. But Priyam wants to be ready for the tournament if it is pushed at the end of the year. He was picked by Sunrisers Hyderabad this year for a whopping amount of 1.9 crores.
Fan of MS Dhoni's captaincy
While the Under-19 captain considers Sachin Tendulkar as his ideal, he described Mahendra Singh Dhoni as his favourite captain from the current setup. Garg said that when Dhoni is on the field, he handles the situation in a very orderly and calm manner. This is a quality which he hopes to emulate.
Would love to face Bumrah
Answering to a question about which bowler he would like to face, Garg picked India's premier fast bowler Jasprit Bumrah. He said Bumrah has a tremendous ability of piling up immense pressure on batsmen. Garg believes that he can improve upon his batting skills by facing a bowler of Bumrah's class.
Sachin – a source of inspiration
Speaking about his childhood idol Sachin Tendulkar, Garg said that he is a source of inspiration for me to play cricket. He always wanted to bat like the legendary batsman.