IND vs ENG: 22 test COVID-19 positive after IIMA students attended the opening T20I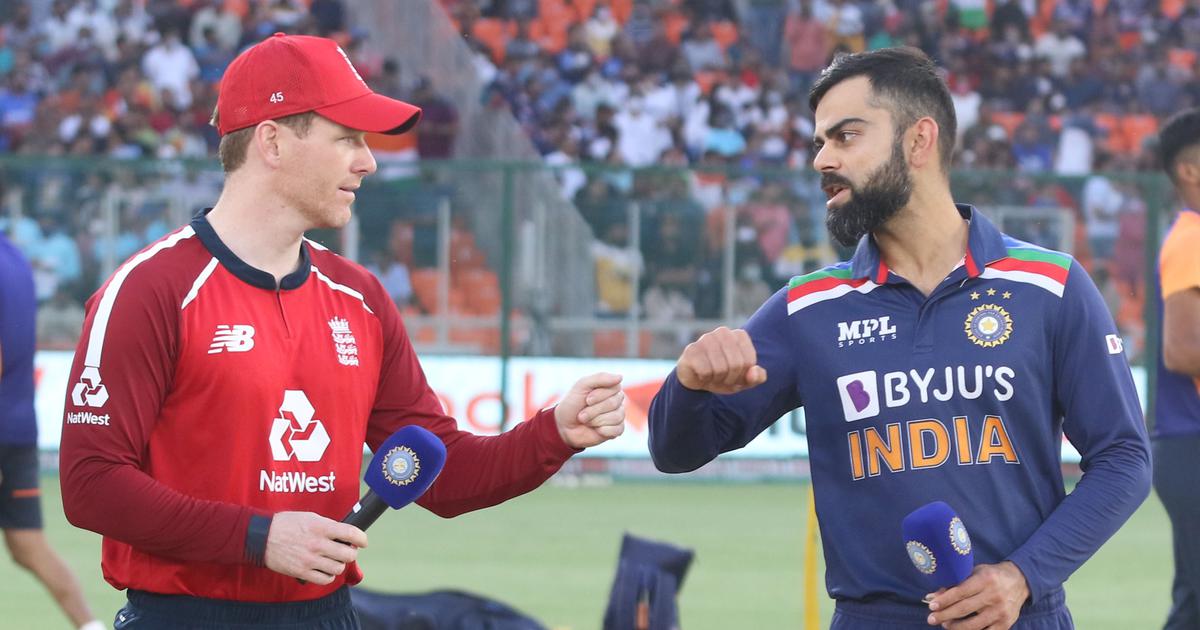 22 tested positive for COVID-19 after a bunch of students from the renowned Indian Institute of Management (IIMA) in Ahmedabad attended the opening T20I between India and England at the Narendra Modi Stadium on March 12. As per reports, five students were tested for the virus to start with, but the numbers have increased significantly since then.
On March 23, as many as 11 students tested positive for coronavirus. However, the students alleged that the institute didn't isolate the affected students and also stated that they weren't even stopped from appearing for offline exams on March 18 and 19. The students also pleaded with the management for online exams, but their requests were turned down.
IIMA students lash out at the management
"There were six exams scheduled between March 18 and 20. They conducted RT-PCR tests on the students and five or six of them tested positive before exams. In another test on March 19, more than five students tested positive. Despite being Covid positive, the students appeared for the exam and it was only later that they were isolated.
"The health of all the students who were surrounded by Covid positive students in the exam hall is now at risk. They only cancelled the March 20 exam," a PGP-2 student was quoted as saying in Ahmedabad Mirror.
In the meantime, the IIMA has rubbished all the accusations and called them "a blatant lie". The number touched 22 on Tuesday, March 23, and includes students, a few employees, and their family members. In an email response, IIMA put forth more clarifications.
The positive cases have been shifted to the quarantine hostel even if they are asymptomatic. According to IIMA sources, the family members and staff are quarantined in their respective homes. An official also stated that IIMA has been arranging free RT-PCR testing for all the students.
"The factual details are as follows: As soon as a positive report comes, the Warden's office rings up the student and asks him not to go out and prepare his belongings for moving to the quarantine hostel within one hour. Typically the student is made to shift to the quarantine facility within one hour and confirmation obtained," the institute stated.