IND vs BAN: Pujara, Rahane excited for pink-ball Test as India prepare for history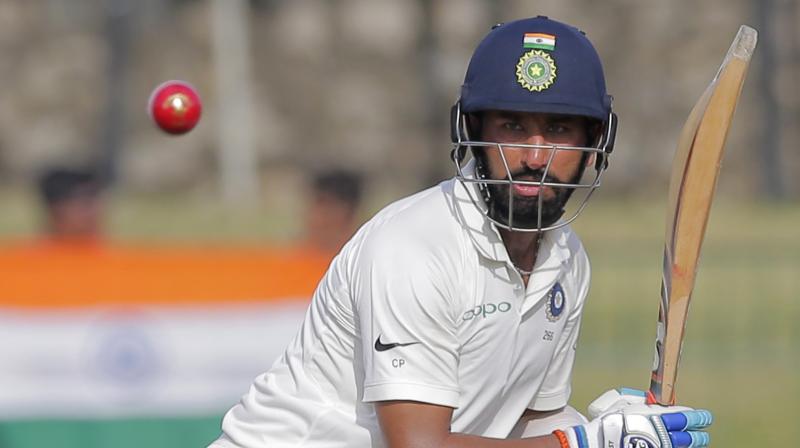 After the T20I series win against Bangladesh, Team India is all set to play their last Test series of 2019. Starting November 14, they will host the Tigers for two Tests, first of which will be played at the Holkar Stadium in Indore. The second Test at Eden Gardens will be the beginning of India's tryst with day-night Test cricket, as they gear up to face the pink ball under lights for the first time. Ahead of the Test series, some members of the Indian Test team practised with the pink ball in their net sessions at Indore, and also at the NCA in Bengaluru. Among those were India's No.3 batsman Cheteshwar Pujara, who has already scored a double hundred against the same ball in the Duleep Trophy.
In an interaction with BCCI TV, Pujara revealed his thoughts about the introduction of the pink-ball in Indian conditions. The senior batsman comes in with an added familiarity of having faced the pink ball at the domestic level.
"The Duleep Trophy was a four-day competition, where I've had some experience of facing the pink ball. With India's first day-night Test, a five-day affair, this is a new and exciting prospect," Pujara said.
Fading light and the googly mystery
Pujara further added that the twilight session will be crucial as the ball's visibility is likely to get affected under fading natural light. He said it will be interesting to see how the ball behaves then, especially with the wrist spinners coming into the picture. Wrong ones like the incoming googly from the leg-spinners are likely to trouble the batsmen in these conditions.
This will be the first time most Indian players will come face-to-face with the pink ball on the international stage. Alongside Pujara, Hanuma Vihari, Mayank Agarwal and Kuldeep Yadav have all had first-hand experiences but they've been restricted to the domestic arena. However, the Kookaburra ball that was used back then will now be replaced by the standard SG ball.
"Adaptability is the key": Rahane
India's Test vice-captain Ajinkya Rahane also expressed his excitement about the new challenge that lies ahead. The batsman visited the NCA last weekend to get a sneak peek of the conditions and determine what adjustments are needed.
Speaking about Team India's preparation for the historic Test, Rahane said:
"We will have a few practice sessions before the match to see how the pink ball moves, especially laterally. It is an exciting opportunity but challenging at the same time. We will see how the ball behaves in each session.

"I think how we adapt mentally to the conditions is the key," he added.