In praise of IPL's most successful captain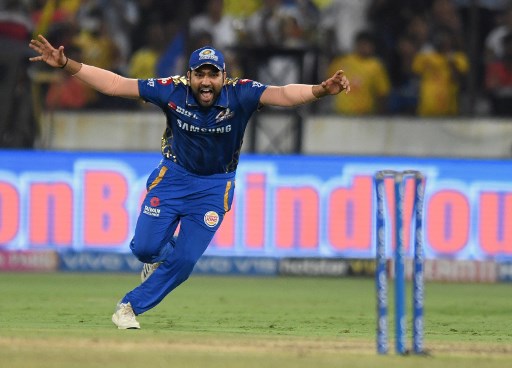 He may struggle to put his thoughts into words. He may not be the most camera-friendly cricketer. He's not the witty MS Dhoni. He's not the fluent Virat Kohli. But ask him about team strategy and on-field planning, and he'll flow like a river. His answers are honest. He smiles, he fumbles, but he never loses his calm. He may appear to have a bored look on his face, but deep down there's a sense of elation he cannot describe.
With 4 IPL titles in 7 seasons as the Mumbai Indians skipper, Rohit Sharma has evolved into the most successful captain in IPL history. No other captain has managed to achieve this feat. Not even the greatest of this generation, MS Dhoni.
Passing of the baton  
It was in the early stages of the 2013 season that Rohit replaced Ricky Ponting as MI's permanent skipper. It was also the year Mumbai lifted their first-ever IPL and Champions League trophy. And since then, it has only been an upward climb. Before Rohit took up the captaincy, Mumbai had only made it to the IPL final once – in 2010. Since Rohit took over, the franchise has played 4 finals and won them all!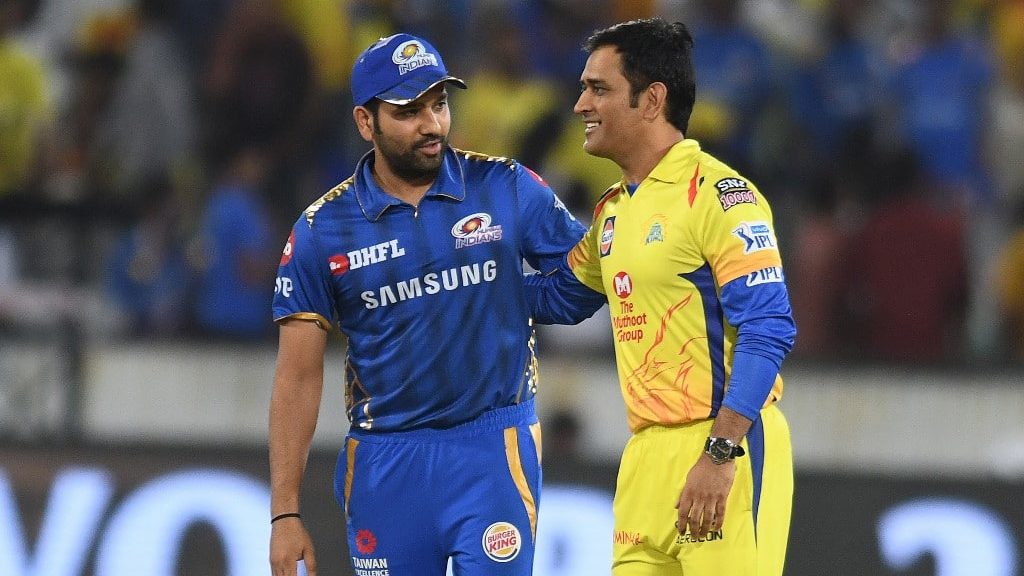 A style of his own 
It's a bit of a task to categorise Rohit into typical captaincy styles. On the field, he's not the most animated. Neither is he an absolute monk. You can see the despair on his face when the plans don't work. But he's out there, still backing his bowlers and still sticking to his plans. He's rarely instinctive. Few would've expected Lasith Malinga to bowl the 20th over against the Chennai Super Kings in the IPL final. Especially after conceding 20 runs off his previous one! However tempted Rohit was to bring in Hardik Pandya, he turned to Malinga for the final nail in the coffin. That was always the plan. He even suggested a slower yorker to trap Shardul Thakur, his teammate from Mumbai's Ranji team. And boy, did it work!
It's not the first time we've seen him come up with such tricks. In December 2018, India were playing a Test match against Australia at the Melbourne Cricket Ground. There was a quiet passage of play just before lunch, and the Aussie batsmen were in no mood to gift their wickets. It was then that Rohit walked up to Jasprit Bumrah, suggesting him to try a slower one to Shaun Marsh because "nothing was happening".
The time difference between Shaun Marsh playing the shot and Jasprit Bumrah's slower one arriving = the time difference between your ⏰ going off and you waking up! ?

Catch the action LIVE on SONY SIX and SONY TEN 3.#ChhodnaMat #AUSvIND #SPNSports pic.twitter.com/mYRXfvtS5j

— SPN- Sports (@SPNSportsIndia) December 28, 2018
His numbers as the captain of the Indian team aren't too bad either. In Virat Kohli's absence, Rohit has successfully taken charge of the Men in Blue, leading them to major series wins in the Nidahas Trophy and the Asia Cup in 2018. His win percentage as India captain in both ODIs and T20Is is 80-plus. If anything, the opportunity to lead the national side in two formats along with captaining a star-studded IPL franchise has only sharpened his captaincy skills.
Rise of the captain = Fall of the batsman?
It's hard not to look at Rohit's batting stats in the IPL, considering his reputation as a destructive batsman at the international level. Here's a truth bomb. Rohit has never scored more than 550 runs in a single IPL season. His most runs (538) came way back in 2013. Rohit is not the greatest batsman Mumbai Indians have ever had. Yet, with 3728 runs from 2011 to 2019, he remains Mumbai's highest run-scorer in the IPL. The next best is Kieron Pollard (2755 runs). Rohit is also third on the list of all-time run-getters in the IPL. He's no David Warner, he's no Chris Gayle. Mumbai never needed one. They've always relied more on teamwork rather than individual contributions. And that's one of the reasons for their continued success in this tournament.
Rohit Sharma in IPL for Mumbai Indians
| | | | | | | | | | |
| --- | --- | --- | --- | --- | --- | --- | --- | --- | --- |
| Year | 2011 | 2012 | 2013 | 2014 | 2015 | 2016 | 2017 | 2018 | 2019 |
| Runs | 372 | 433 | 538 | 390 | 482 | 489 | 333 | 286 | 405 |
Sharma has scored 479 runs on an average every season for MI.
In the last 5 years, Rohit's success as an opening batsman for Team India has coincided with his rise as the Mumbai Indians captain. No wonder then, that the world expects him to replicate his international form in the IPL as well. But even for someone like Virat Kohli who tops IPL's all-time run-getters list, personal achievements don't necessarily get converted into team success. Rohit still managed to pile up 405 runs this season. There was still some elegant strokeplay on display whenever he got going. There were still flashes of brilliance in his innings. Perhaps, we could cut some slack for Rohit the batsman, and cherish his phenomenal rise to the captaincy throne.
Also read: Hitman Special: 5 knocks that define Rohit Sharma's career