ICC can consider isolation period to host T20 World Cup: Faf du Plessis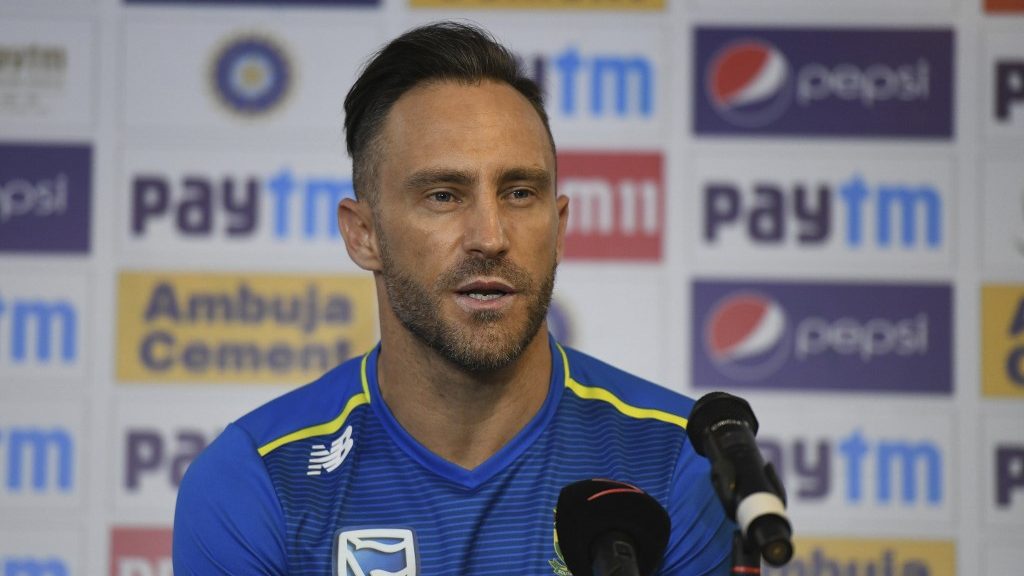 South Africa batsman Faf du Plessis feels the International Cricket Council (ICC) can think of having a two-week isolation period for all participating teams before and after the T20 World Cup in October 2020. The former Proteas captain came up with this suggestion in his live Facebook chat with Bangladeshi batsman Tamim Iqbal.
The ongoing coronavirus pandemic has brought an abrupt halt to all sporting activities, including cricket, around the world. With the rising number of positive cases globally, the ICC has been postponing some of its scheduled tournaments, including the Women's World Cup Qualifiers. In all likelihood, the T20 World Cup scheduled to be played in Australia from October to November will be postponed as well. However, the ICC is yet to take their final decision.
On the possibility of making the T20 World Cup happen
"I am not sure… reading that travelling is going to be an issue for lots of countries and they are talking about December or January. But even if Australia is not affected like other countries, to get people from Bangladesh, South Africa or India where there is more danger, obviously it's a health risk to them," du Plessis said.
Du Plessis suggested that there could be an isolation period of two weeks before the tournament is played, followed by a two-week period after it. He also said that he wasn't sure about South Africa opening up their travel bans and joked that the team cannot travel by 'boats' like in the old days.
On the 2015 World Cup exit
The former skipper also recalled heartbreaking memories of the 2015 World Cup semifinal, which saw them being thrown out by New Zealand in a penultimate-ball thriller. Du Plessis scored a fighting 82 in that match but it was Grant Elliot's unbeaten whirlwind cameo that took the Kiwis to the finish line.
"I've never been that much broken about a cricket match. You know you win and lose a lot of cricket games. Most of the time when you lose you are disappointed. But that game specifically I have never seen so many grown men absolutely broken. Like half the team was crying and you know South Africans, we act like we are hard guys.

"The dressing room was absolutely broken. And we had to stay two days longer because we couldn't get a flight back to South Africa, so, for two days, whenever we saw our teammates, no one made eye contact or spoke. Afterwards I played the IPL but I didn't feel that I'm playing cricket as I was so heartbroken inside," he added.