Birthday Special: How 18 months away made Jimmy Neesham love cricket, again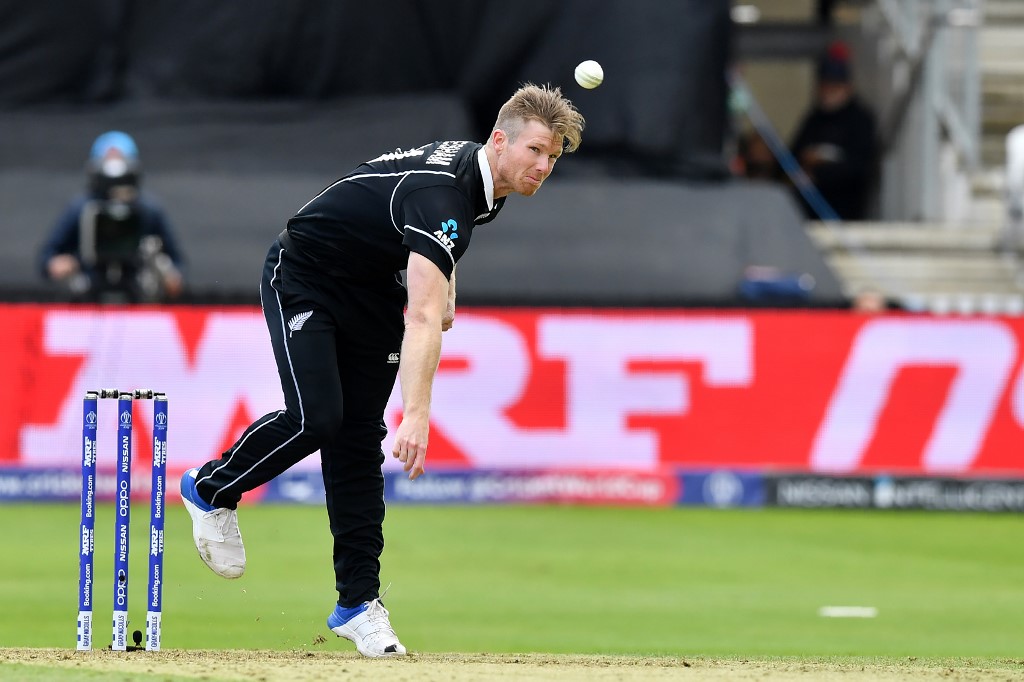 A quick look at the Twitter account of New Zealand all-rounder Jimmy Neesham will tell you how he is one of the funniest blokes on social media. His witty one-liners and the ability to laugh at his own shortcomings make him a fan favourite. But what this funny exterior doesn't show is every single day of those 18 months he spent away from cricket. In a desperate attempt to love it back.
Early days
A left-handed batsman and a right-arm medium-pacer, Neesham burst on to the international scene in 2012, when he first featured in New Zealand's T20I side. He made his ODI and Test debuts in the next couple of years, giving promising glimpses of his talent and potential as a complete cricketer. But inconsistency and niggling injuries meant that his performances saw a sharp decline. He couldn't make the cut for the 2015 World Cup co-hosted by his home nation, memories of which continued to haunt him in the aftermath. He still remained a part of the setup but was dropped immediately after the 2017 Champions Trophy. The message from the Kiwi selectors was loud and clear. He needed to go back to the grind of domestic cricket and earn his place.
The downward spiral
While it's the pressure that usually gets the best out of someone, too much pressure can have a reversing effect. In Neesham's case, the harder he tried to prove his mettle, the faster he collapsed. There was a time he'd wake up in the morning, open the curtains and hope for it to rain. It was then that he made the call to Heath Mills, CEO of the New Zealand Players Association to inform him of his decision to retire. Mills suggested he take a short break and then see how he felt. Neesham obliged.
I've always been a 5 wicket taking bowler, it just usually takes me seven games https://t.co/bLF46bAAbZ

— Jimmy Neesham (@JimmyNeesh) June 9, 2019
Move to Wellington and international comeback
Towards the end of the 2017-18 season, Neesham made his comeback with Otago, whom he played 7 years for, and gradually started performing well. By this time, he was already seeing a psychologist who helped him deal with the pressures. Then, a move to Wellington brought some much-needed luck. A fruitful outing in a domestic one-day tournament not only got him the selectors' attention but also an international call-up against Sri Lanka. In one match of that series, Neesham struck five sixes in five balls off a Thisara Perera over.
In April 2019, life came a full circle for him when he made his way to the 15-man New Zealand squad for the World Cup in England & Wales. The 28-year old had a decent outing with the bat, scoring 232 runs down the order. But it was with the ball that he truly shone, picking up 15 wickets by the end of the tournament. However, with New Zealand ending up on the losing side in a heartbreaking finale, Neesham took to Twitter to offer an advice to young kids!