Here's how India can confirm their spot in World Test Championship final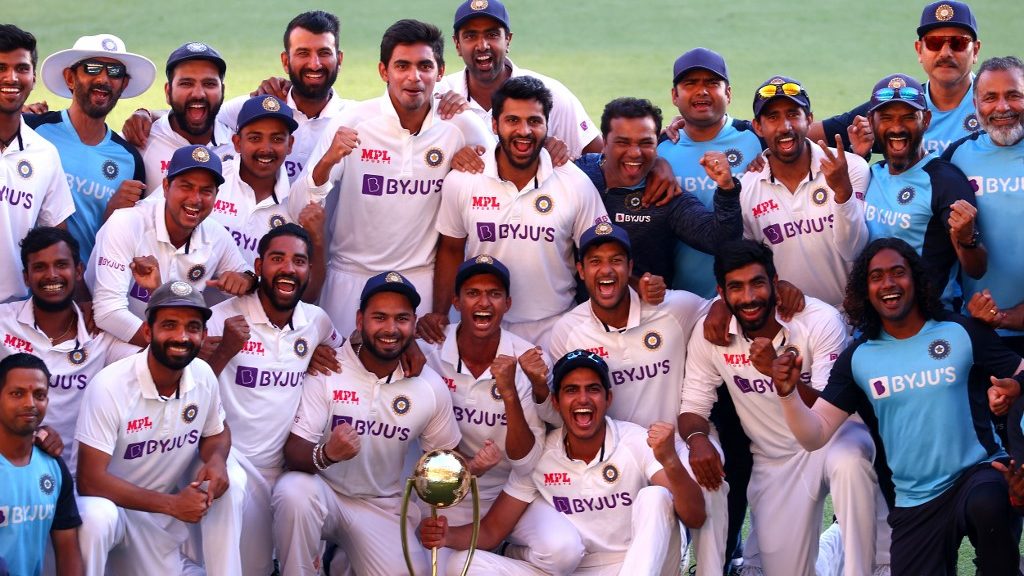 The World Test Championship is in its final phase. And yet, the two teams which will be contesting for the inaugural World Test Championship final at the Lord's are undecided. There are four teams in contention and India will need to put out strong performances to get in the top two. With the Australia-South Africa Test tour being postponed, New Zealand have confirmed themselves in the final. So let's have a look at what India needs to do to confirm their spot in the prestigious final.
Thus far, India have played 13 matches from which they have gained 430 points out of 600 total available points. Due to the COVID-19 outbreak, the ICC had to truncate the original championship schedule. The rankings are now based on the percentage of earned points from available points. According to the metric, India are currently at the top courtesy of their historic victory at the Gabba. Virat Kohli's men now have only one Test series left to be played in this tournament.
Playing down under to go at the 🔝#AUSvIND #WTC21 pic.twitter.com/bQXTPdkf41

— 100MB (@100MasterBlastr) January 19, 2021
India's upcoming series
India will be next playing England in the home Test series which begins on 5th February. This being a 4-match Test series, every victory will be worth 30 points while every drawn game will be worth 10 points. No points can be gained for a loss. As is the norm for every series, India can earn a maximum of 120 points.
One way India can confirm their spot in the final at the Lord's is by defeating England by a 2-match margin. They will need to win the Test series 4-0, 3-0, 2-0 or 3-1 to ensure that their winning percentage remains higher than 70%. New Zealand, who are currently occupying the second spot, have no matches left and currently have 70% of points in their account. India can also qualify with a series result of 2-1 since it will put them ahead of third-placed Australia.
For England to qualify, they will need to register a handsome victory over India in India. They will need to win this series 3-1, 3-0 or 4-0 to get into the final at the Lord's. Any other scoreline than the above-mentioned results shall guarantee a final between New Zealand and Australia.