Here's all you need to know about Road Safety World Series T20 League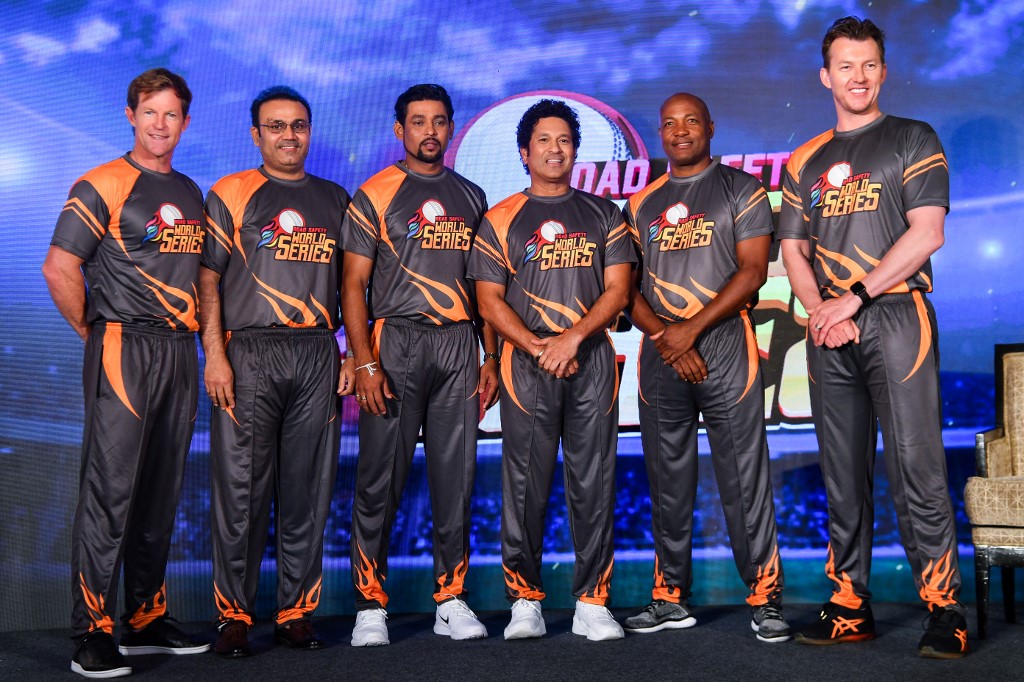 In a stunning development for all the cricket lovers around the globe, a new T20 tournament was recently announced. The tournament would allow the fans to witness some of the biggest legends in action again. The Road Safety World Series T20 tournament will give the spectators the opportunity to watch the likes of Sachin Tendulkar, Brian Lara, Brett Lee and Muttiah Muralitharan work their magic on the field once again.
The much-awaited tournament will take place between 2nd to 16th February next year. There will be five teams participating in the tournament – India,  Australia, Sri Lanka, South Africa and West Indies.
Who will organize the tournament?
The high-profile tournament will be a venture between Professional Management Group and the Road Safety Cell of the Maharashtra government. The plan is to host the tournament for the next 10 years. Sachin is the brand ambassador of the tournament while the legendary Sunil Gavaskar has been appointed its commissioner. The organizers aim to bring to light how the nation of India has ranked highest in the number of unfortunate deaths caused by various road accidents.
Some percentage of the profits made from the league will go to the charitable institute of 'Shant Bharat Surakshit Bharat' whose primary aim is to increase road safety awareness in the country.
What Sachin said on the league
During the launch of the tournament, Sachin said:
"People in India love cricket and we are blessed to be playing the sport. The love and affection showered by one and all towards cricket and cricketers are too fulfilling to express in words. I have been regularly talking about the importance of following traffic rules and driving safely, and the platform of Road Safety World Series feels like a full circle."
Expressing his elation on being a part of the league, Sachin added:
"I am really happy to be a part of this league which not only gives the stalwarts of the cricket world a chance to come back but also an opportunity for all of us to give something back to the society through this beautiful game."
Official partners of the league
The broadcasting rights of the league has been won by Viacom 18. Jio and Voot will be the digital partners of the league. Popular social media platform TikTok will be the online community partners of the tournament.