Hayden not impressed by ICC's 'no-saliva' policy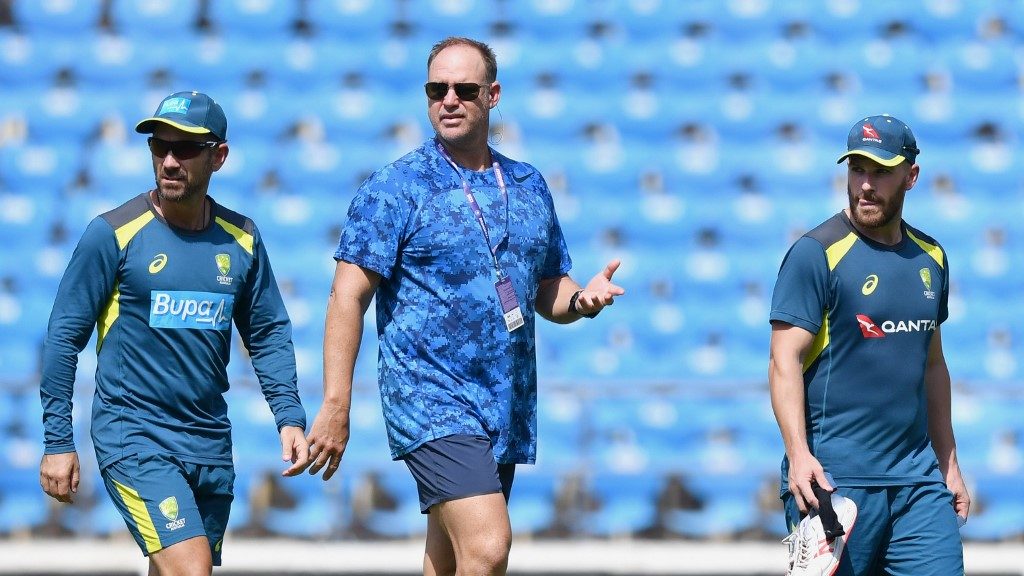 The International Cricket Council (ICC) on Tuesday banned the use of saliva to shine the ball in international cricket matches, encouraging players to use sweat instead. The decision has left many wondering, while some have spoken up against it. Former Australia batsman Matthew Hayden was clearly not impressed with the decision, calling it 'strange'.
Hayden is of the opinion that players should be able to use both saliva and sweat if they are not infected by the coronavirus. Of course, it also means proper testing should be conducted prior to the matches.
"I find the ICC's 'no saliva-yes sweat' decision strange. These are things which are integral to cricket and I don't know how it's going to change. The more sensible option is to test the players properly and ensure that they are Covid negative. If the players in action are virus free, they should be allowed to use both," Hayden spoke to The Times of India from Brisbane.
"No cricket without fans"
The 48-year-old seemed to be in favour of having 'non-neutral' umpires in bilateral series but expressed his concerns about playing cricket without fans present in the stadium.
"Fans are the biggest stakeholders of the sport and cricket with empty galleries doesn't look good at all. It definitely takes away the charm of the sport," he added.
On the IPL & Dhoni's future
With the ICC also postponing a few qualifiers in the months to come and the IPL in limbo, the prospect of a T20 World Cup being played out is bleak. Hayden said he will be surprised if the tournament goes ahead as planned, given that it's a global tournament requiring major international teams to travel down under.
The former cricketer also stressed on the importance of a tournament like the IPL and hoped that India would be in a position to host it sometime later. As of now, there seems to be no active talk around the mega tournament inside the BCCI quarters.
Hayden, an ex-CSK player, has always been a fan of his former captain at the franchise, MS Dhoni. When asked about his future and retirement, he said:
"It's not about ability, it's about logistics. Where and when will there be an international T20 tournament? But if Dhoni wants to retire, it won't make a difference if he retires after playing IPL or international cricket. No one can take away his contribution to the sport," he said.