Glorious beginnings: Five best opening partnerships for India in ODIs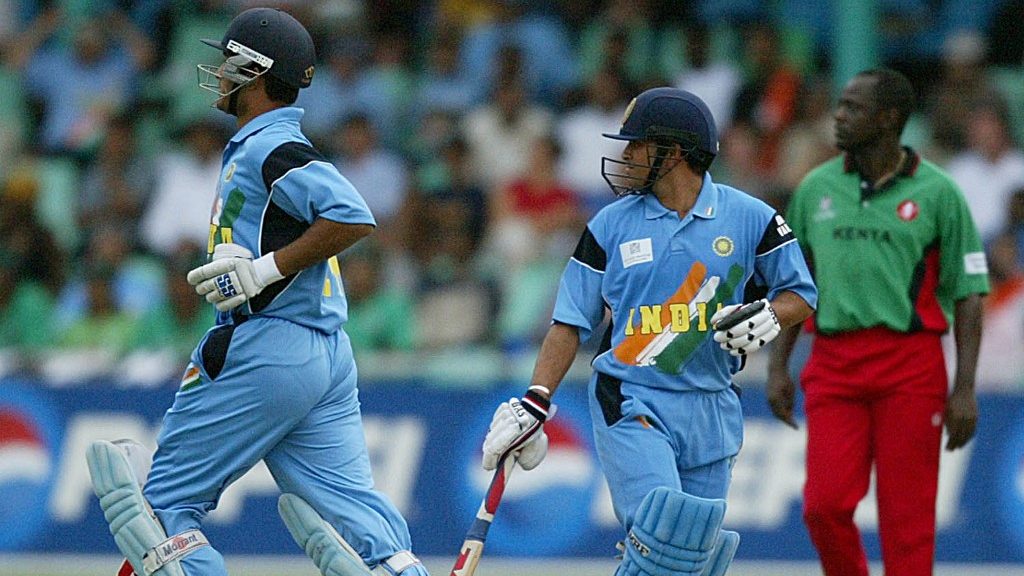 India has been a batting powerhouse for a long time. From the age of Vijay Merchant to Sunil Gavaskar to Sachin Tendulkar and to now, Virat Kohli, India has seen several batting greats come and go. However, one aspect which remains as one of the best in Indian cricket is top-order batting. In ODIs especially, there have been some really successful opening combinations for India who have set foot on the ground. Here's looking at the top 5 opening partnerships for India in ODIs:
5. Sunil Gavaskar and Krishnamachari Srikkanth
Now, this may surprise some but Gavaskar and Srikkanth, opening the batting was an iconic sight for several individuals following Indian cricket. They opened the innings for India 55 times in ODI cricket, more notably during the 1983 World Cup in England. The pair scored 1680 runs at an average of 30.54. They had 11 half-century partnerships and two century stands. Their most memorable partnership has to be their highest-ever one in Nagpur in 1987. During the last league match of the World Cup, against New Zealand, the pair put on 136 runs, in which Srikkanth smashed 75 runs from 58 balls. Gavaskar also scored his only ODI ton in this match, an innings of 103 from 88 balls.
4. Gautam Gambhir and Virender Sehwag
The two Delhi boys, Gauti and Viru were an opening combination that worked fantastically but only opened the innings in only 38 ODIs. This was because Gambhir's career overlapped with the twilight of Tendulkar's career, meaning the former had to bat at no. 3, whenever all the three openers played together. Whatever the limited opportunities they got, they capitalized, scoring 1870 runs at an average of 50.54, which included five-century stands and seven half-century stands. Their highest ever stand was in Hamilton in 2009 when they scored 201 runs together against New Zealand.
3. Virender Sehwag and Sachin Tendulkar
For a generation of cricket fans in India, watching Sehwag and Tendulkar walk out to the middle is an emotional sight as it brings back so many childhood memories. The pair opened the innings for India on 93 occasions, some of which were during the team's successful campaigns in ICC Cricket World Cups in 2003 and 2011. They scored 3919 runs while opening the innings at an average of 42.13. They also scored 12 century partnerships apart from 18 half-century stands. Their highest ever opening stand of 182 came against New Zealand in Hyderabad in 2003.
2. Shikhar Dhawan and Rohit Sharma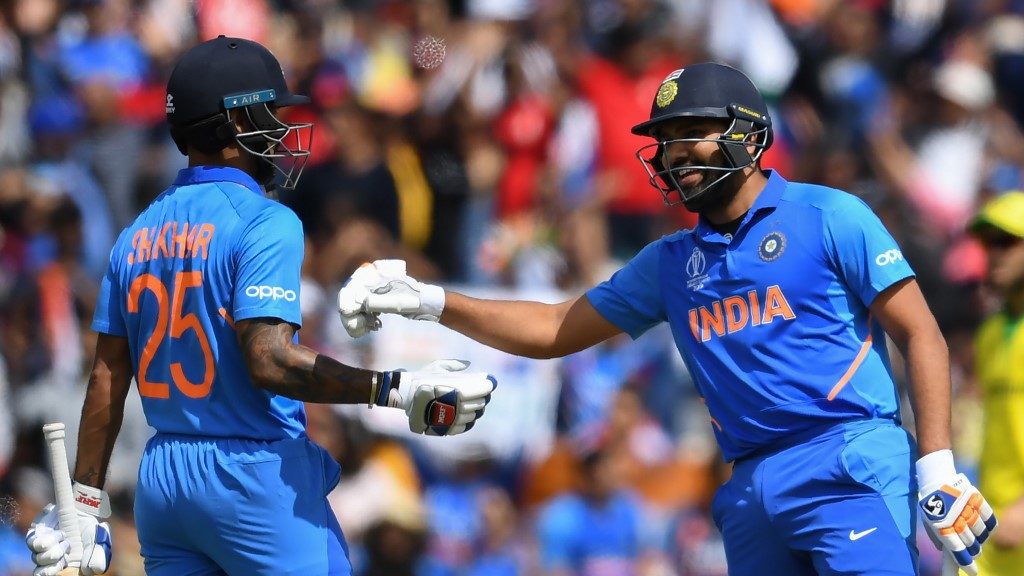 In the opening match of the 2013 ICC Champions Trophy in Cardiff, Indian captain MS Dhoni pulled off a surprise trick from his sleeves when he sent Rohit Sharma up the order to open the innings with Shikhar Dhawan. The duo notched up a century partnership which helped them win the match against South Africa. Since then, the pair has seen several moments of success, scoring 4978 runs in 110 innings. They have 17 stands over 100 runs, along with 15 stands of half-centuries. Their best stand of 210 came against Pakistan in Dubai in the 2018 Asia Cup.
1. Sourav Ganguly and Sachin Tendulkar
This opening combination is etched in the memories of every fan from the 90s. They have shared several fantastic opening stands for India which have set a platform for their team's win. They opened the innings 136 times, scoring 6609 runs. They averaged 49.32, which shows the level of their consistency. They also notched 21 century partnership while opening the innings along with 23 half-century stands. Sourav and Sachin's highest ever partnership of 258 runs came against Kenya in 2001 in Paarl.