Glenn Maxwell: Overrated or misunderstood?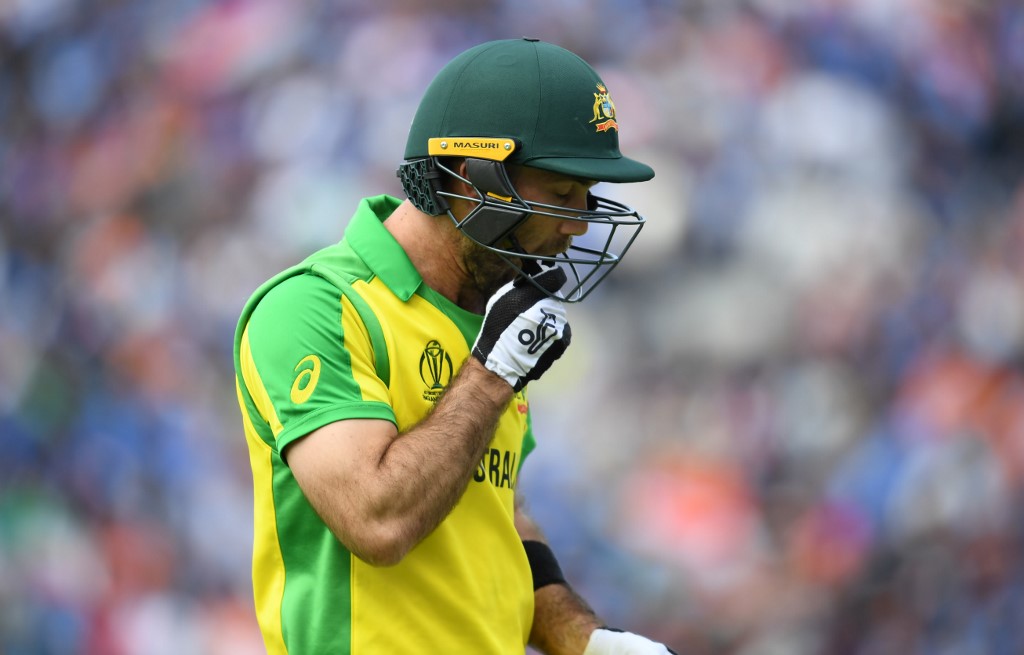 "What a brilliant shot! Now hang in there."
"Oh Maxi, if you could just hang in there…"
The frustration is real. There's hardly a character in world cricket that draws up such contrasting emotions in a span of 2 seconds. Ridiculously stunning one moment, brain dead in the next. Just when you'd think he's found the missing piece of his puzzle, he'll prove you wrong. Time and again. You can't help but wonder. What's ailing Glenn Maxwell? You're a fan of his batting, you want to be. How can you not? In an Australian side that has stuck to the conventional way of playing cricket for the longest time, Maxwell brings the insanity. He manufactures the adrenaline.
His critics say he's overrated. Others simply believe that his career could've been managed better. Former Australia cricketers Brad Hodge and Ricky Ponting have occasionally expressed their disappointment over his constant exclusion from the Test side. But his oscillations from being bloody amazing to being a pain to watch tell a different story. One that has, by his own admission, been largely due to his inconsistency in the middle. It's not like he hasn't proved his mettle when it mattered. Maxwell was a rage in the domestic setup, averaging 40-plus in first-class cricket – from Victoria to Australia A, from Hampshire to Yorkshire. His opposition and onlookers were often baffled by his shot-making. There was no one quite like him.
But it's the replication of his form at the international level that has bothered those who know the real Maxwell, including himself. His ODI record looks modest, if not the best. In 104 matches, he has scored 2752 runs at an average of 32.76. In 94 innings, he has a solitary hundred to his name that came against Sri Lanka in the previous World Cup. A quick look at the boundaries scored (278 fours, 88 sixes) and the strike rate (122.80) at which he operates tells you how badly he wants to hit the ball. He even ended up with one of the best strike rates (182.02) in the 2015 World Cup, scoring 324 runs in just 8 matches.
Despite having batted at No.4 on only 8 occasions before, Australia experimented with Maxwell at No.4 in their 4th World Cup match against Pakistan. Even in his 10-ball 20, he struck 2 fours and a six before being bowled through the gates by Shaheen Afridi. True, his best batting positions lie between No.5 & 7, where he's scored the major chunk of his ODI runs for Australia. And they've mostly come at home and in Asian conditions. Prior to the World Cup, Maxwell had a successful outing in the UAE, striking 3 fifties in 5 matches against Pakistan. But his numbers in England aren't too bad either. In 14 innings played in English conditions, Maxwell has scored 411 runs at an average of 34.25.
They say Test cricket is the real test of a batsman's temperament. It prepares them for the toughest challenges. It's a pity Maxwell hasn't played more than 7 Test matches for Australia, and not one on his own soil. Anyone who saw him sweat it out for 245 minutes to score his maiden Test hundred would know he has the hunger for the red ball. That was 2 years ago, in Ranchi against India.
A terrific fielder, an even better impersonator, a "very genuine guy", an "ultimate team man". Maxwell is everything but the solid stabiliser that Australia badly needs at this point. And that's partly because he's often asked to be the floating pinch-hitter, someone who bails his team out when the chips are down. But Maxwell is also the glue that can bind Australia's broken middle order, probably their weakest link in this World Cup. The move to promote him up the order didn't pay off entirely, but it does have the potential to revive the Victorian's place in the side. Australia must use their most explosive batsman to their advantage.
Part inconsistent, partly unlucky and mostly just misunderstood – Glenn Maxwell remains one of Australia's most underutilised talents.