From Bradman to Gavaskar, here's who Rohit Sharma emulated with his maiden Test double!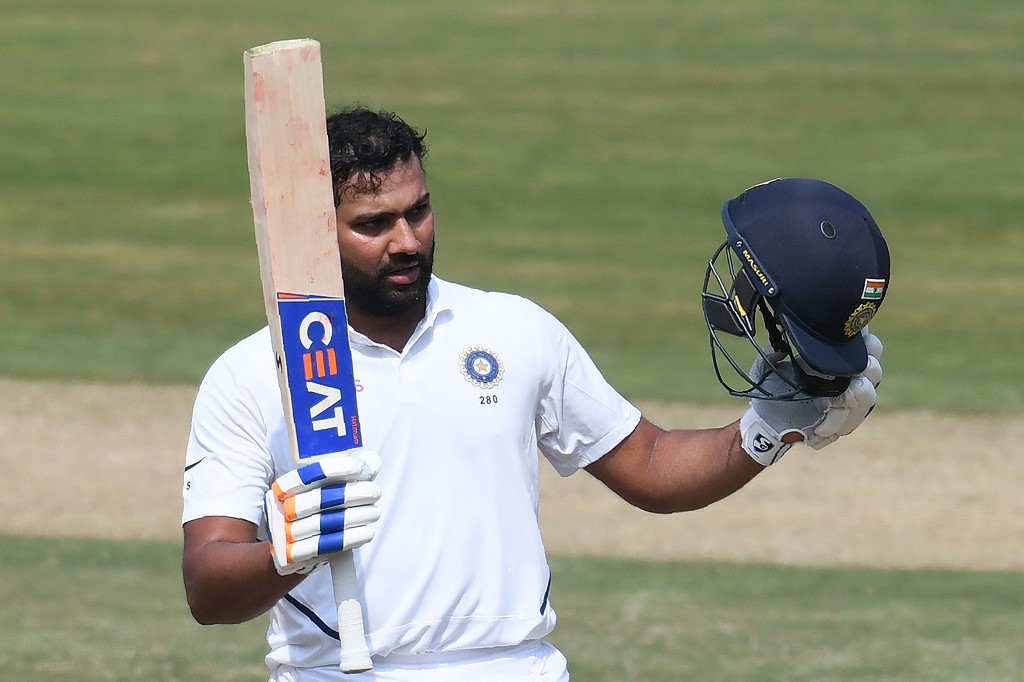 Should Rohit Sharma be India's next Test opener? It was a question everyone in the know was asking. And it was a move long overdue. Once again, Rohit Sharma's promotion to the top of the Indian batting order has worked wonders. The ODI opener has bagged every opportunity presented to him in whites, especially in this series. From his twin hundreds in the first Test to his maiden double in the third, he's is out there to make Test cricket his own. Rohit's 212 in the first innings at Ranchi was his sixth Test century, and probably the toughest one so far by his own admission.
"I haven't played much, I have played only 30 Test matches. Yes, in terms of what was thrown at me in this particular Test match, I would definitely say that it was probably the most challenging one," Rohit said in the press conference at the end of Day 2.
On Day 1, India were reeling at 39/3 with their in-form captain back in the hut. The ball was moving and the South African pacers had their tails up. This was a chance for Rohit to stamp his authority, and he did that alongside his Mumbai teammate Ajinkya Rahane.
They say you 'live by the sword and die by it'. South Africa ran out of ways to dismiss Rohit as he mercilessly hooked and pulled their bowlers on the way to his double. Eventually, it was the short ball and his favourite pull shot that brought about his downfall.
Read: IND vs SA: 3rd Test – Day 2 report
Record books shattered
Now this one's a mind-boggling stat! Rohit Sharma averages a staggering 99.84 in Tests at home, the best for any batsman, and even more than the great Sir Donald Bradman did (98.22). Of course, the sample size is that of 10-plus innings. Nonetheless, Rohit's red-hot form in Tests is only bad news for the opponents.
Here are some other records Rohit's daddy double made:
Rohit's maiden Test double-ton was the third by an Indian batsman in this series. Mayank Agarwal and Virat Kohli got one each in the first and second Test respectively. This is the first instance of India having three different batsmen scoring a double hundred in a series.
Rohit also became the first Indian and the first opener to hit two 150+ scores against South Africa in a series
His 529* runs in this series is the most by any Indian batsman against South Africa in a Test series, the first time that the 500-run mark has been crossed.
Rohit is the first Indian opener after Sunil Gavaskar (1978, vs West Indies) to have scored more than two centuries in a Test series
Rohit's 19* sixes are the most by any batsman in a Test series. His 11 sixes against off-spinner Dane Piedt are also the most by any batsman against any bowler in a series.
His epic 267-run stand with Rahane is the highest 4th-wicket partnership for India against South Africa in a Test series.