From architecture to national call-up: How Varun Chakravarthy caught the public eye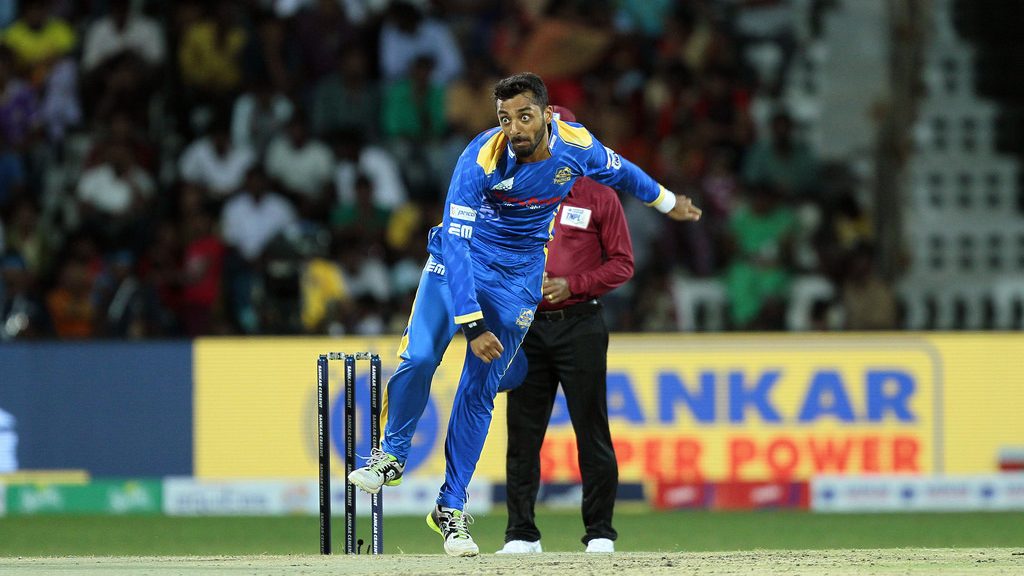 An architect by qualification and a cricketer by profession, Varun Chakravarthy – the spinner from Tamil Nadu is a part of the rare breed of cricketers with the tag of being a 'mysterious player' attached to their name. In his case, it is his action that brings him into this special category of players. There have been players whose mystery was debunked in only two seasons of them playing professional cricket and they were rendered ineffective. But, Varun has made sure that the ambiguity of action coupled with his game sense keeps him relevant year over year.
Varun's name first shot into prominence when he became one the best bowlers in Tamil Nadu Cricket Association's 4th Division team. It was a strategic move from his side, as he wanted to work on his newly modified action before going into the bigger matches. And this worked exceedingly well for him, as he bagged 25 wickets playing at that level.
The much-needed break in TNPL
This performance earned him a contract with the Karaikudi Kaalai in the 2017 season of the Tamil Nadu Premier League (TNPL). From that point, there was no looking back for Chakravarthy. In that season, he performed so well that he was called up to be a part of the net bowling lot of the Kolkata Knight Riders. The time spent with the likes of Sunil Narine pushed him to further work on his bowling and bring in certain changes, even adding other variations to his deliveries.
In TNPL 2018, he was the first choice spinner for the Madurai Panthers. While with the team, he showed his capabilities of bowling tight lines and restricting the flow of runs. He did not pick a bucketload of wickets but emerged as one of the most economical bowlers. The Madurai Panthers won the tournament that season and Chakravarthy's contributions caught the eye of the selectors waiting to pick him in the Indian Premier League.
IPL 2020 sensation
Varun followed his TNPL performances in the domestic circuit too and this earned him an opportunity that would bring him into India contention. In the 2019 IPL, he was bought by the Kings XI Punjab. He did not start well for the team. In his very first match, he picked up only one wicket, while giving away runs at the rate of 11.66 runs per over.
Chakravarthy was then released by the franchise, and the Kolkata Knight Riders took no time in buying him for the 2020 IPL season. And this was when he showed what he was truly capable of. In the season that is still on, he has featured in 11 matches and has picked up as many as 13 wickets, at an economy of 7.18 runs per over. He has also bagged a five-wicket haul.
His efforts in the IPL and the domestic circuit were rewarded truly when he was selected to be a part of the Indian T20I team for next month's Australia tour. Chakravarthy will be looking to carry his IPL form into the Indian dressing room and grab every opportunity at hand to establish himself in the team.