Former England captain Ted Dexter passes away at the age of 86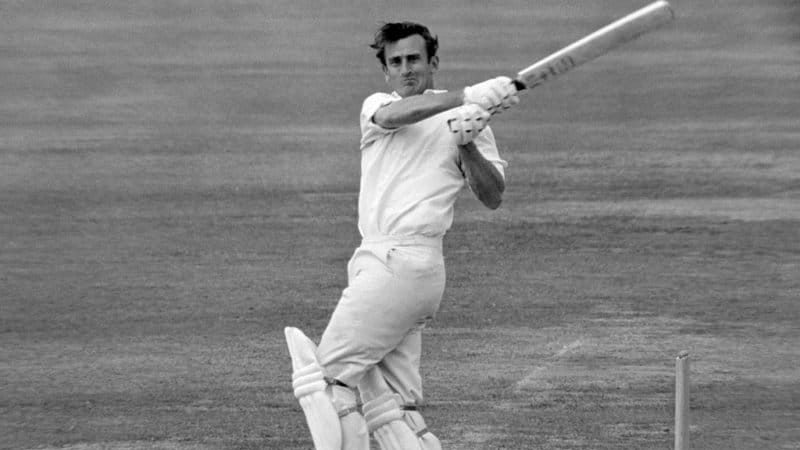 Former England captain Ted Dexter passed away on August 25, at the age of 86. He was an excellent batsman, an inspirational skipper, and a quite good seam bowler. He played 62 Tests for England, debuting in 1958 against New Zealand. He played for the Sussex county cricket club and had a decade-long career for England, playing his last Test in 1968.
After his retirement from cricket, he found an interest in golf. He, in fact, went on to win the Oxford & Cambridge President's Putter three times. He also served as the chairman of selectors for the English national cricket team between 1989 and 1993. Apart from this, he was also involved in cricket media, having worked as a broadcaster and writer. He was also involved in making up for a ranking system in cricket, which was eventually used by ICC for their ranking system.
Ted Dexter was also affectionately known as Lord Dexter. He served as the president of the Marylebone Cricket Club in 2002. The club released a statement, mentioning the details around Dexter's passing away. The statement revealed that he was suffering from a recent illness and passed away peacefully at the Compton Hospice in Wolverhampton. He was surrounded by his family at the time of his last breath. He was inducted into the ICC Hall of Fame earlier this year.
MCC is deeply saddened to announce the death of the Club's much loved former President, Edward Dexter CBE.

— Marylebone Cricket Club (@MCCOfficial) August 26, 2021
Ted Dexter- A great leader for England with a phenomenal record
There are a lot of things that Lord Dexter achieved and his numbers were quite magnificent compared to his time. In his 62 Tests, he managed to score 4502 runs with an average of 47.89. He made nine centuries and 27 fifties, with his best score of 205 coming against Pakistan in Karachi in 1962. He also had 66 wickets at an average of 34.93.
In his first-class career, he managed to play 327 matches, amassing 21150 runs with an average of 40.75. He made 51 tons and 108 fifties in them. His wickets tally in those matches stood at 419 at an average of 29.92. Apart from representing Sussex, he also played for MCC and Cambridge University.
He captained England in 30 of the 62 Tests which he played. In 1962, he scored six consecutive fifties in Tests, which is a record that has been bettered by only six other batters. He also holds the record of being the highest run-scoring English captain in an Ashes in Australia. During the Ashes 1962-63, he scored 481 runs for England.