Flashback: The first-ever ODI hat-trick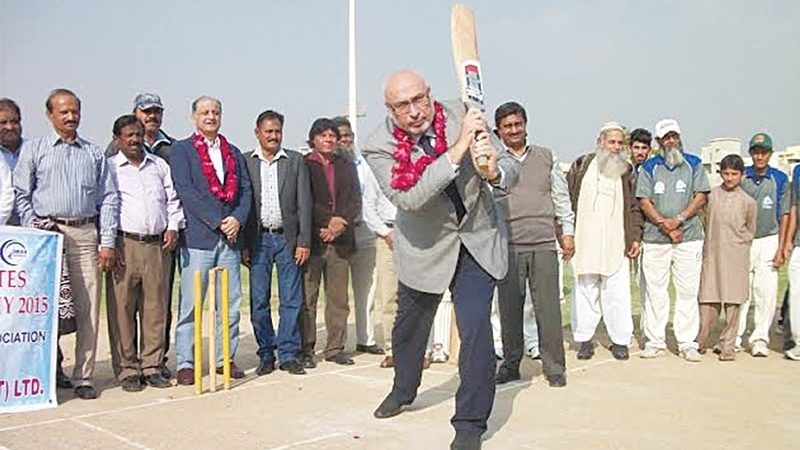 Though there have been many occurrences, 49 to be precise, of a hat-trick in ODI cricket, it will always be considered a remarkable feat under the bowler's belt. When a bowler in action, sends back three batsmen on three consecutive deliveries, a hat-trick is said to be accomplished. Rolling back time, the first ODI hat-trick was taken by Pakistan's Jalal-ud-Din against Australia in 1982.
In the 49 hat-tricks taken so far in 4222 ODI matches, India's Kuldeep Yadav's feat stands to be the latest one in 2019. The first ODI hat-trick from Jala-ud-Din came at a time when it was relatively a rare event. Australia were playing against Men in Green in 1982 and during the first ODI, Jalal got adamant enough to break the back of Kangaroo batsmen.
During the first game of the series which got staged at Niaz Stadium, Hyderabad (then Pakistan), hosts took the field with willows first and scored 229/6 in their quota of 40 overs. The score came on the back of a scintillating century by opener Mohsin Khan. In return, Australia got off to a great start owing to a settled stand by Brian Laird and Graham Wood but the magical show by Jalal-ud-Din was yet to come on the table.
Jalal-ud-Din finished with figures of 8-1-32-4
The 23-year-old stunner then took the wicket of wicketkeeper Rodney Marsh (1) first and got into the tune. He then trapped Bruce Yardley for a duck and then completed his outstanding feat by dismissing Geoff Lawson (bowled). He also caught Allan Border on 24 runs before his hat-trick could unfold and ended the game with figures of 4/32 in eight overs.
Due to his tremendous bowling show, Pakistan won the game by 59 runs and went on to win the series later. However, Mohsin Khan was named as the player of the match for his tremendous century (104 off 101) to set the tone of the game.