Flashback IPL: One-season wonders who lost their way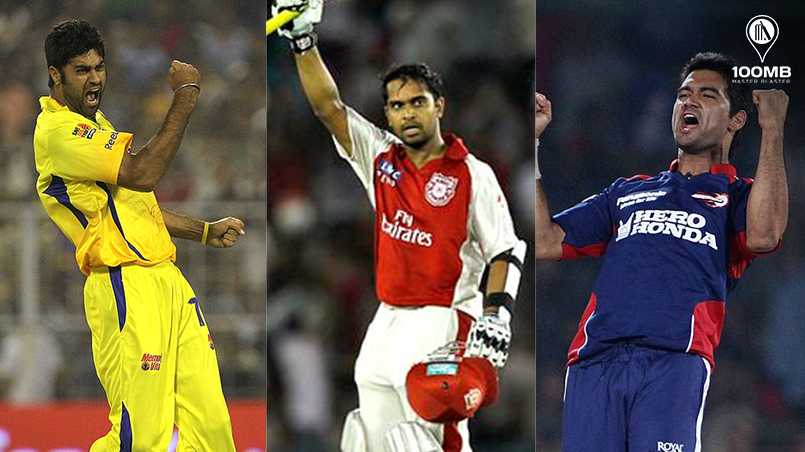 They lit up the Indian Premier League (IPL) with their first impressions but couldn't sustain the same in the years to follow. From Paul Valthaty in 2011 to Pradeep Sangwan in 2009, here are cricketers who unfortunately ended up being IPL's 'one-season wonders':
Manpreet Gony – 2008
This right-arm seamer from Punjab left a lasting impression in the inaugural IPL in 2008. With 17 wickets in 16 games, Manpreet Gony was one of Chennai's leading wicket-takers and a vital contributor in their run-up to the finals. After spending 3 years at CSK, Gony went on to represent 3 more franchises till 2019 but was unable to rise through the ranks.
Swapnil Asnodkar
Shane Warne-led Rajasthan Royals emerged winners of the 2008 IPL. While heavyweights like Shane Watson, Graeme Smith and Yusuf Pathan hogged all the limelight, a silent Swapnil Asnodkar went about his job, scoring 311 runs in just 9 matches! Sadly, the Goa batsman fell out of the radar after 2010, never to return to the big stage.
Pradeep Sangwan – 2009
A left-arm fast bowler from Delhi, young Pradeep Sangwan had a fabulous outing in the 2009 IPL for the Delhi Daredevils. He picked up 15 wickets in 13 matches and ended up as the second-highest wicket-taker for Delhi behind Ashish Nehra. Unfortunately, Sangwan couldn't replicate his form in the seasons to come. He was later traded off to the Kolkata Knight Riders but failed to make an impression there as well.
Saurabh Tiwary – 2010
Dubbed as 'Junior Dhoni', Saurabh Tiwary came in all guns blazing to perform for the Mumbai Indians in 2010. His impressive run-scoring led many to believe he would go on to become the 'next big thing' in Indian cricket. But Tiwary's charm soon faded away and his form wasn't the same in the next three franchises that he played for.
Paul Valthaty – 2011
Probably one of the biggest disappointments of the IPL will forever be Paul Valthaty, whose swashbuckling hundred in 2011 raised plenty of eyebrows. He first plied his trade for the Rajasthan Royals from 2009-10 but it was at Kings XI Punjab the following year that he came out shining. His was the first hundred of the 2011 season. Despite KXIP retaining him for 2 more seasons, he failed to keep his form going.