Flashback 2019: 5 gripping matches which made our hearts skip a beat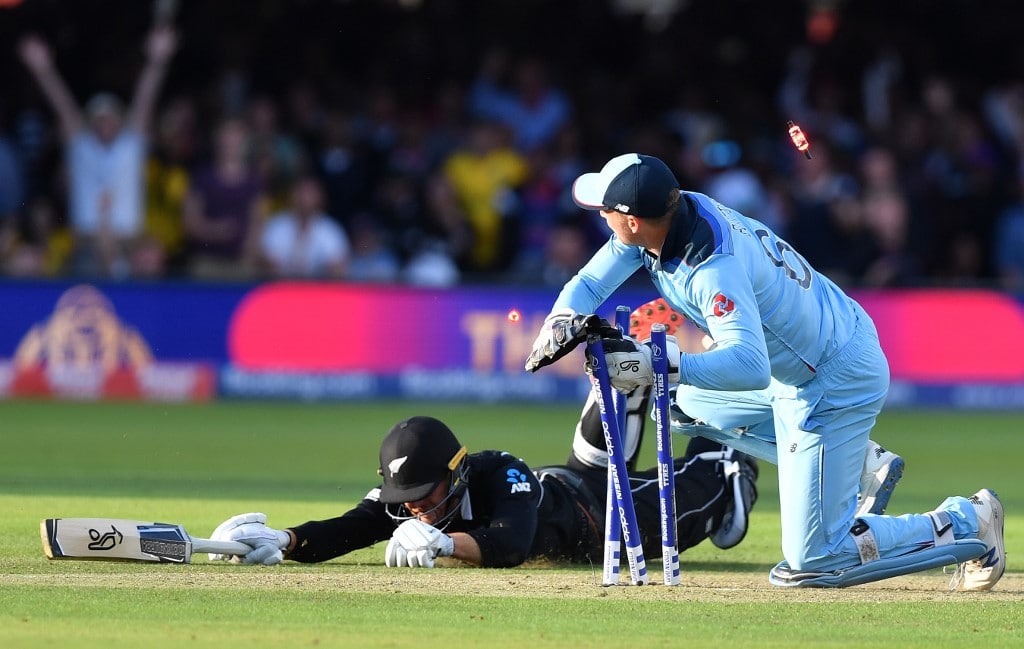 The year 2019 was a special one for the game of cricket. It was the year of the 50-over World Cup. Meanwhile, the longest format was made exciting with the commencement of the ICC World Test Championship. The T20I format saw minnows emerge from the shadows and put up some exciting performances. 2019 also witnessed some close contests between sides which will be remembered fondly for eternity.
Here we take a look at 5 such encounters:
South Africa vs Sri Lanka, February 2019
Sri Lanka started the year with a memorable comeback which few of us could imagine. Considered to be a weak team going through a major transition phase, Sri Lanka created history on South African soil by beating them in their own backyard. No other Asian team had managed to achieve this feat in a Test series. 13th February in Durban was especially worth remembering.
Trailing by 44 runs in the first innings, the Sri Lankan bowlers came up with an excellent showing to keep the visitors' hopes alive. But they still needed 304 runs to register a victory. The South African bowlers tried their utmost best, but could not deter an unflappable Kusal Perera. Sri Lanka were 9 wickets down, but Perera played one of the greatest knocks in history, scoring an unbeaten 153. This helped his team to register a 1 wicket victory. Sri Lanka carried forward their momentum in the next Test, sealing a historic series win.
England vs Australia, August 2019
Playing at home, England tasted defeat in the first Ashes Test against Australia. With the second match ending in a draw, a victory was of paramount importance for the hosts to stay alive in the series. The third Test was played at Leeds, with the bowlers dominating the contest on a helpful surface. Australia were first bowled out for 179, with England then being skittled out for 67.
Australia had a lead of 112 and then posted a score of 246 to pose a target of 359 for England to chase. Arise, Ben Stokes! The middle-order first gave a glimmer of hope to the hosts after a bad start. But England were starring down the barrel with 9 wickets down on 286. But Stokes played a tantalizing knock of 135* to single-handedly drag the hosts back into the series. He established a partnership of 73 with Jack Leach who was unbeaten on 1 to leave the Australian dreams shattered.
New Zealand vs West Indies, World Cup 2019
The 2019 World Cup blessed us with many gripping encounters. One of them was the match between New Zealand and West Indies in Manchester. For the Kiwis, a victory was of utmost importance. A loss would have led to their chances of qualifying for the semis all but vanishing in thin air. But skipper Kane Williamson stepped up, with his knock of 148 helping his team to a score of 291 for 8 batting first.
Chris Gayle (87) then gave the Caribbean outfit a rapid start. But he did not receive any support from the other end, as West Indies were teetering towards a meek defeat. Carlos Brathwaite then decided to take matters into his own hands. He batted exceptionally with the tail, showing great maturity not generally associated with him. With the score at 245-9, he decided to open up his arms and unleashed some massive hits. He went for glory, trying to end the contest with a gigantic six, but was caught on the boundary rope. New Zealand won the contest by 5 runs but Brathwaite's knock of 101 will be fondly remembered.
England vs New Zealand, 2019 World Cup final
The 2019 World Cup final will not only go down as the greatest game of the year but probably as the greatest cricket match of all-time. The match was so exciting that a result could not be decided upon even after 102 overs of play. In the end, the World Cup winner was decided by a ridiculous rule of boundary count.
On a green track at Lord's, New Zealand first posted a score of 241-8 on the board. In reply, England were all-out for 241 in their quota of 50 overs. The match then went into a super over, where England batting first managed to put up 15 runs on the board. New Zealand too scored 15 runs in reply, with nothing to seperate between the two sides. In the end, England who had hit 24 boundaries lifted the World Cup, inciting major controversy.
 New Zealand vs England, November 2019
The Kiwis were a part of many exciting contests in 2019. They again faced off against England hosting a five-match T20I series towards the end of the year. In the fifth and final T20I of the series, fate again pitted the two sides in a super over. But this time around, there would be no controversies as England would end up winning the contest fair and square.
The series was tied at 2-2 with the decider in Auckland. Due to a rain delay, the contest was reduced to 11 overs per side. Batting first, New Zealand scored 146 runs losing 5 wickets. Chasing a challenging target, the English batters got off the mark quickly and scored 146-7 in their quota of 11 overs.
In the super over, England put up a score of 17 on the board. In reply, New Zealand could only score 8 runs, losing 1 wicket. With the win, England sealed the series 3-2.