Five fastest fifties in Test cricket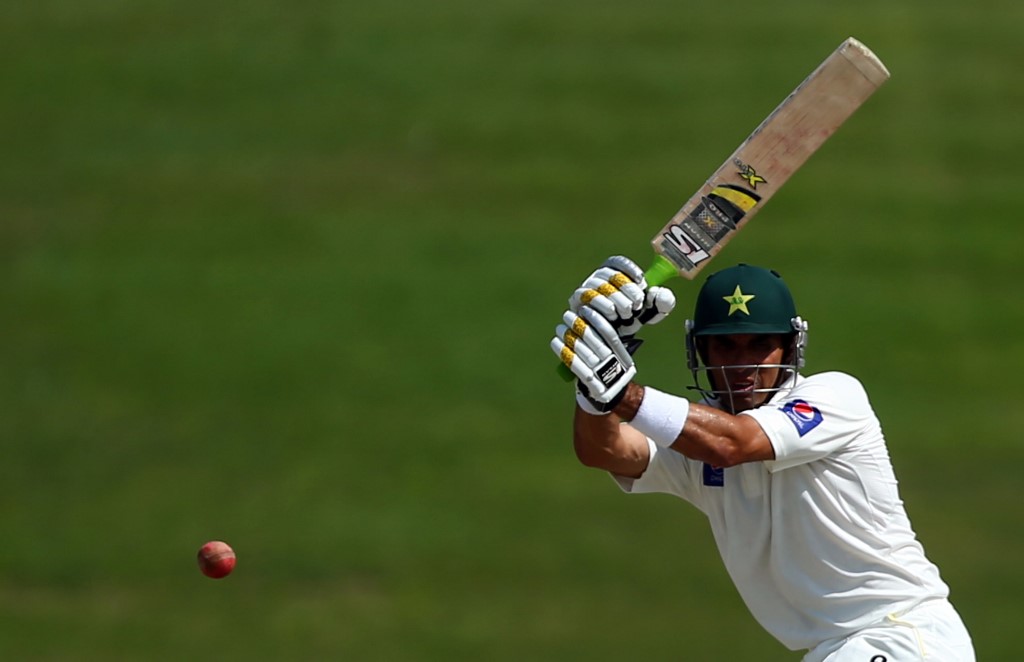 Test cricket is a game of patience. It goes on for five days and as a batsman, you have enough time to get set on the pitch and bat in a planned manner. However, time and again, many batsmen have abandoned safety and taken the courageous route. Here are the top five batsmen who celebrated Test half-centuries in very little time.
Shahid Afridi – 26 balls
Afridi was known for his ballistic batting thus it is no surprise to find his name in this list. This quickfire fifty was scored against India in Bangalore in 2005. Opening the innings, he smashed 58 runs off 34 balls in no time. His knock eventually helped Pakistan win the Test by 168 runs.
Shane Shillingford – 25 balls
The West Indian off-spinner surprised everyone with his batting prowess. In the Jamaica Test against New Zealand in 2014, West Indies were set a target of 403 runs in their fourth innings. Walking in at 134/9, Shillingford launched a severe attack on the Kiwi bowlers. His unbeaten knock of 53 from 29 balls included 3 fours and 5 sixes.
Jacques Kallis – 24 balls
The South African all-rounder is not renowned for his big-hitting on this occasion, he defied all such expectations. Coming to bat at number four in the Cape Town Test of 2005, Kallis unleashed himself against the Zimbabwean bowlers. He bashed 54 runs in just 25 balls with 3 fours and 5 sixes. Kallis had also taken 4/13 in the first innings.
David Warner – 23 balls
The Australian opener punished the Pakistani bowlers heavily in the Sydney Test of 2017. In the first innings, he scored a century before lunch on the opening day. In the second innings, he smacked a 23-ball fifty. He was named the player of the match for his outstanding effort.
Misbah-ul-Haq – 21 balls
Misbah was fondly called 'Tuk-tuk' for his dour batting. However, the former Pakistan captain has broken this perception many times. In the Abu Dhabi Test of 2014 against Australia, Misbah batted in an extravagant manner. His stroke-filled half-century was brought up in only 21 balls, the fastest ever in terms of ball faced. He went on to complete his century in 56 balls, which was also the fastest Test century at the time.